A Grade 10 student from Masbate City proudly shows off the beautiful prom dress that was handsewn by her loving grandma – and everyone can't believe they only spent Php120 for that lovely number!
Lola "Mamay" Jovita went viral as many netizens expressed their admiration over the beautiful creation, as posted by her proud granddaughter Arianne Marie Contreras who took to Twitter to praise the old woman who managed to come up with her dress just hours before prom night.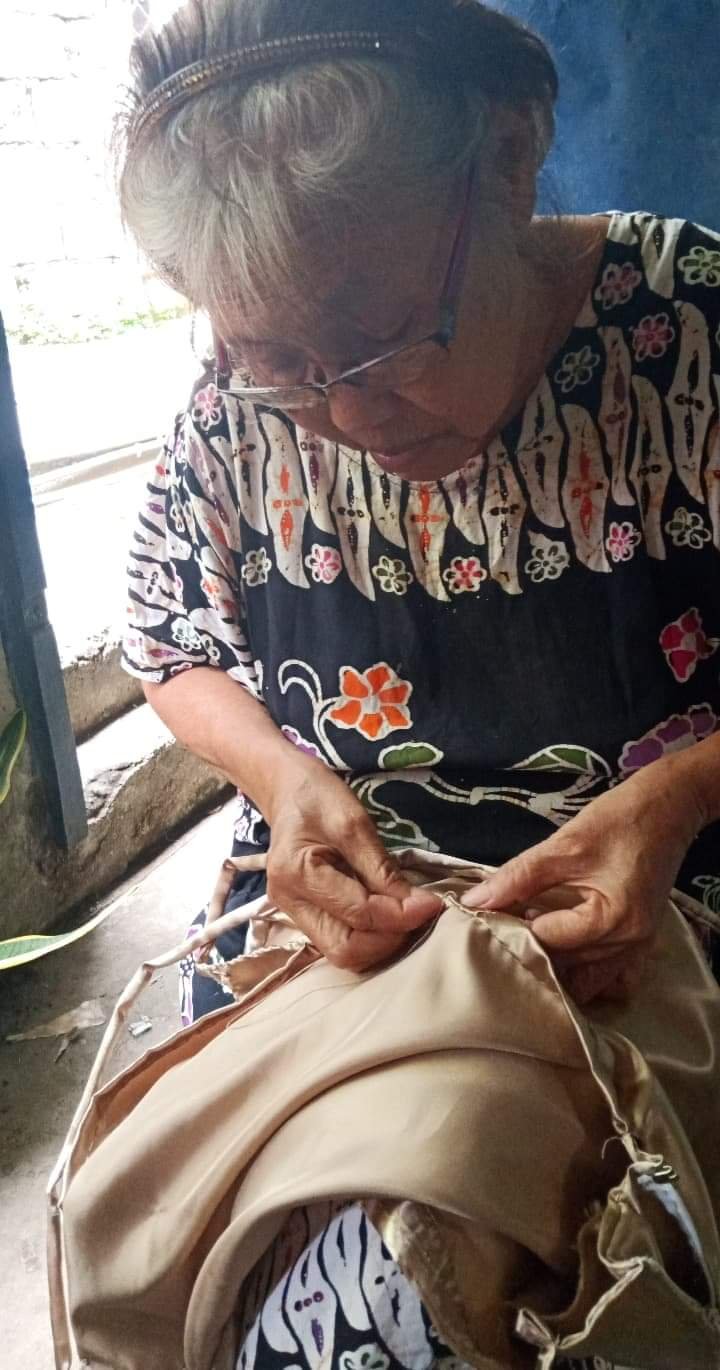 Photo credit: Arianne Marie Contreras / Twitter
"I don't like the gowns here so I went to my grandma and asked her to customize mine. Since I still have spare silk, I went to my grandma's house and asked if she can also make it. Though I feel bad for making her do another again, she insisted to help me with it," Ariane happily narrated.
This talented old woman skillfully made the dress by hand, laboring over the silk and later adding the zipper and beads to make it look great. The end result is a simple but gorgeous gown that looks like it came straight out of the rack of a popular boutique.
A number of netizens even love how Mamay was able to create the gown by hand, yet with impressive details like the crisscross straps that go from the shoulders down to the nearly backless design of the dress.
Most grandmas are most likely going to tell their granddaughters to cover up and not show their backs or shoulders. But Mamay is not most grandmas because she is so supportive of Ariane's design.
Photo credit: Arianne Marie Contreras / Twitter
While it is definitely a challenge to find the right dress for the right price, it's fantastic that Ariane was able to have a dress for just Php120 – all thanks to her amazing grandma.
Ariane isn't the only lucky lady for this prom season. Recently, one girl also got a gorgeous prom dress made by her older brother. Another girl was also able to wear a beautiful ball gown for free from a kind designer.