With this school year most likely going to be entirely on 'blended learning', the Department of Education (DepEd) has also reconfigured its 'Brigada Eskwela' and 'Oplan Balik Eskwela' activities.
For years, parents and other stakeholders troop to public schools to help prepare for the new school year. Back to school activities don't just involve the enrollment process itself but also parents cleaning and repairing classrooms and areas around the school. Parents and teachers make sure that the rooms are ready for the start of the school year.
Parents have to join in these efforts, with the bayanihan done for the sake of their children. But with school being done at home, the DepEd can't make the parents go to school to make these preparations, unless the government lifts restrictions enforced to stop the spread of COVID-19.
Photo credit: PPP
As schools are set to open on August 24, the joint 'Brigada Eskwela' and 'Oplan Balik Eskwela' will have the theme, "Pagpapanatili ng Bayanihan Tungo sa Kalidad na Edukasyon para sa Kabataan."
This year, however, the virtual 'Brigada' focuses in information campaigns to help the public, particularly the parents, understand more about the Basic Education-Learning Continuity Plan (BE-LCP) that the DepEd plans to implement.
There will be a Public Assistance Command Center (PACC) not just at the central office but also at the regional and schools division offices. The PACC will comprise of various government agencies. According to Education Secretary Leonor Briones, they will be tasked to "continue to address frequently asked questions by parents and learners in relation to enrollment, attendance and other relevant DepEd policies, rules, and regulations on class opening."
Asking Help from LGUs, Organizations
Instead of preparing materials for the classrooms, teachers and parents will prepare materials for the learners' homes. According to Briones, there should be coordination during the 'Brigada' so that materials and supplies such as ballpens, pencils, pad paper, and notebooks can be provided for the learners' homes.
"In an earlier press briefing, DepEd said that organizations may opt to donate gadgets or devices for learners and teachers who do not have access to technology so they can participate in online learning or blended learning," reports The Manila Bulletin.
Traditional 'Brigada' Out?
The traditional 'Brigada' might be out but this could still be done in August, just in case there will be changes in the learning plan. Operating under the slogan, "Bayanihan sa Paaralan", the DepEd seeks to promote sustainable and safe living in the context of COVID-19 through "application of knowledge and convergence of efforts to address the required health standards and social issues at home, in school, and in the community."
Two weeks before the opening of classes in August, the traditional 'Brigada' could still be done, "depending on the prevailing local risk classification and community quarantine guidelines."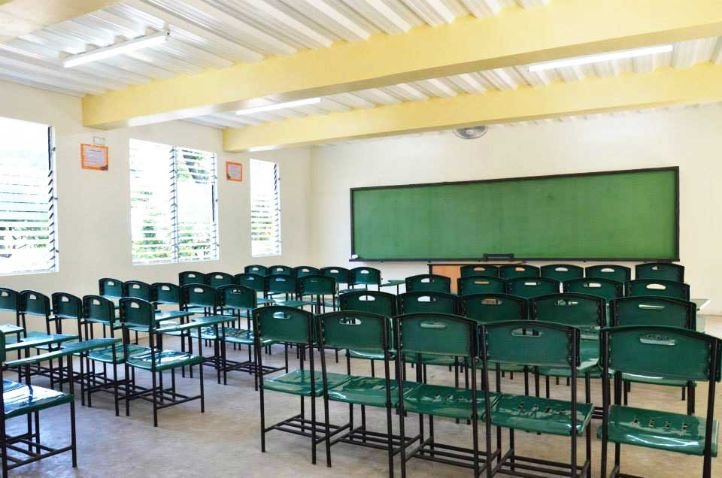 Photo credit: PPP
If that happens, the DepEd reminds everyone to strictly comply with COVID-19 protocols provided by authorities. This means precautionary measures will be implemented and everyone should follow social distancing protocols.
This school year's virtual kickoff for the online 'Brigada Eskwela' and 'Oplan Balik Eskwela' was officially launched on June 1. Schools are encouraged to document efforts being done to implement the new ways to conduct these reconfigured back-to-school activities.