Amid plans by the Department of Education (DepEd) to make use of blended learning or online classes this school year, a lot of parents complain about the lack of gadgets and internet connection in their area. But even teachers have the same problem!
In many places across the Philippines, rural and urban areas alike, the internet signal is unreliable. Most of the time, the connection is slow, no matter what internet service provider (ISP) you are using.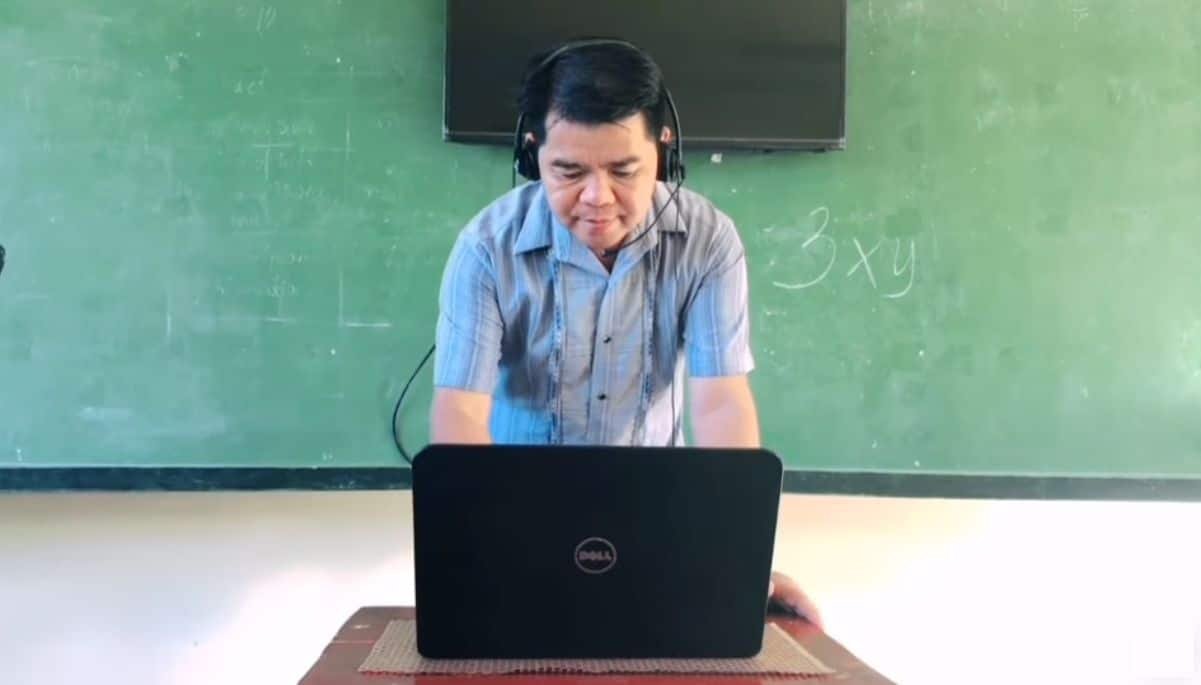 Photo credit: Bariray with the B' / Facebook
Though the DepEd announced that it will provide printed learning materials to students, teachers know that they would still have to do a lot of activities that would require an internet connection.
But what would they do if there's none at home or the connection is too slow? The answer to is find a spot where there is signal, of course!
Photo credit: Bariray with the B' / Facebook
In a hilarious skit that gained nearly 2 million views, teacher and vlogger "Bariray with the B'" shares what happens when a teacher is doing an online class but the signal is unstable. Knowing that his class would be very happy that they won't have to attend the lessons because they can play ML (Mobile Legends), the teacher said he will have to find a signal somewhere.
The 'somewhere' turned out to be on top of a tree! Uh oh!
Photo credit: Bariray with the B' / Facebook
The teacher had to climb up the tree like an oversized caterpillar. LOL. He managed to reach a branch where there's signal but since he can't bring his bulky laptop, he had to shift to using a smartphone to do the lessons.
His class appears to be laughing at him for having to climb a tree and he asked them whether they want to trade places with him. LOL. This teacher is really hilarious!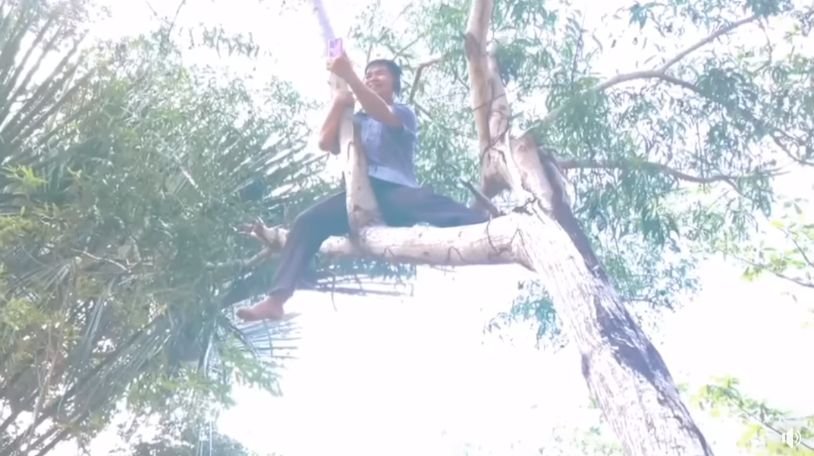 Photo credit: Bariray with the B' / Facebook
What's funnier still is that when he climbed down the tree after the class ended, he tore his pants! Ooooops. Watch the hilarious skit here: