A 9-year-old boy recently went viral for selling his medals (his most prized possessions!) to buy for his family amid the COVID-19 crisis. His plight touched so many people's hearts, with a lot of netizens commenting that they cried upon watching his heartbreaking video…
Kenneth Pangilinan, 9, is a brilliant Grade 4 student who has earned dozens of medals from school. He worked hard for these medals. Poor as they are, those are the most valuable things he owns; yet he is willing to part with these medals so that he, his mother, and his elder brother could have something to eat.
Photo credit: Kenneth Pangilinan / Facebook – KMJS
The young boy shares a video as he tries to sell the medals, with this heartbreaking caption:
"Dahil mahirap buhay lockdown wala trabaho si mama. Matagal na kmi tinalikudan ng papa ko kaya para makatulong kay mama benta ko po tangi kong yaman…
Contact no# 09456175436. Pa-share po… #kmjs #raffytulfoinaction"
https://www.facebook.com/kenneth.pangilinan.9250/videos/103148244759092/
A lot of netizens were touched by his offer. They knew how hard he had worked for those medals and how much they surely mean to him. Thus, so many netizens sent groceries and other supplies to the family's house in Cubao, Quezon City.
Kenneth's mom, Cherry, used to work as security guard and later found a job in housekeeping. But she lost her job amid the COVID-19 crisis. She also got sick.
Photo credit: Kenneth Pangilinan / Facebook – KMJS
Taking pity in their mom, Kenneth decided to sell the medals, thinking that perhaps there would be some people who would be interested in them. He tried to sell each piece for Php20.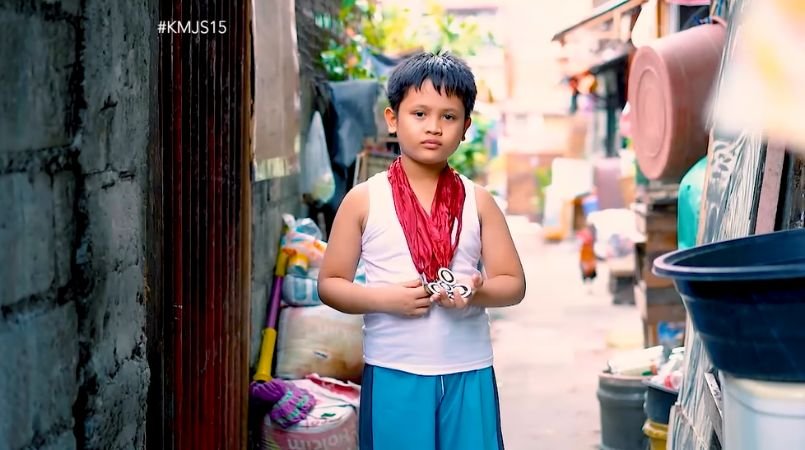 Photo credit: Kenneth Pangilinan / Facebook – KMJS
With 50 medals to sell, Kenneth was hoping to get around Php1,000 for the sale of his precious medals. But help soon poured in for the family. They received sacks of rice, boxes of canned goods and other food items, and cash from kindhearted netizens.
His story also got featured on KMJS where they received additional groceries plus a laptop from a kind doctor who wanted to help Kenneth and his elder brother get ready for online school. The show also provided them with a prepaid wifi router and load.
Watch Kenneth's inspiring story here:
https://www.facebook.com/kapusomojessicasoho/videos/653494212045198/