Exams week is one of the most dreaded period of a student's life, particularly when there's a difficult subject that the student could not comprehend despite trying to study hard for it. Many also fear their teachers, particularly during this week when they appear to be stricter than before, as a lot of students might think.
But there are teachers who go beyond their call of duty to make their students feel better after taking the test. Take for example Sir Arnulfo Burlas, Jr. who went viral some weeks ago for treating his students to pizza and Coke float.
Photo credit: Clinton P. Toting / Facebook
Yet he's not the only one who makes students feel excited about taking the test because they have a reward awaiting them as they complete the task. Sir Clinton P. Toting, Senior High School Instructor at the Languages Department of University of Cebu (UC) in Cebu City would also earn praise online after he bought fries and Coke float for his students to enjoy after their final tests.
"Exams should be celebrated," this wonderful teacher said.
Photo credit: Clinton P. Toting / Facebook
He shared on his Facebook account that he bought the students the treat as a way of paying it forward.
"Paying it forward and knowing one's purpose. // ❤️👨‍🏫

Our students go through a lot, yet they still manage to get up and continue working on their dreams. I feel blessed being able to see this from here, realizing that what I have right now are the things that I used to pray for years ago.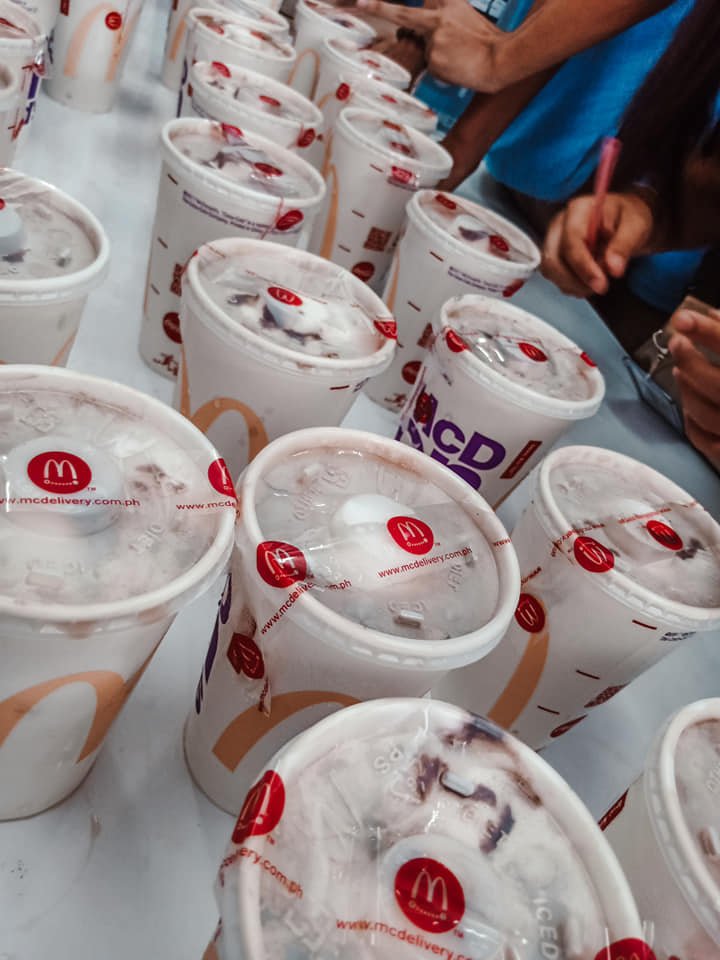 Photo credit: Clinton P. Toting / Facebook
Seeing how happy they are, reminds me of why God has put me through this. 😁🙏

Thank you for being strong. You deserve this, mga anak. 😘"
Judging from the big smiles on his students' faces, they really felt so happy and motivated by Sir Toting's treat.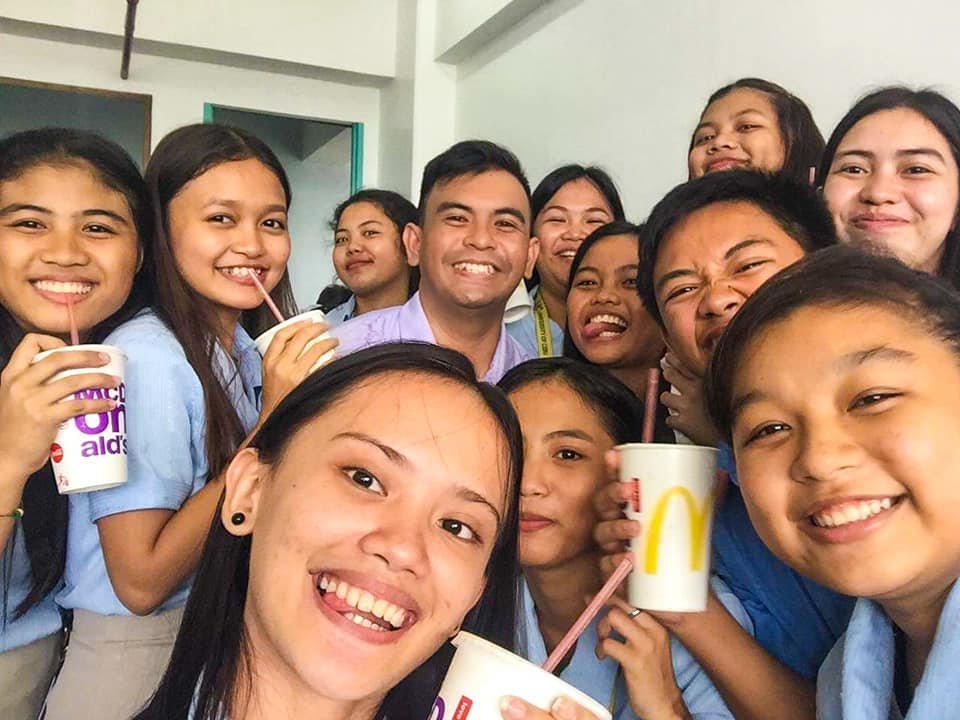 Photo credit: Clinton P. Toting / Facebook
As expected, there were some who thought that this won't work on the students because they would feel entitled to the treat, yet many were thankful that this teacher did this to encourage everyone to do their best in their best in their studies and to learn the concept of paying it forward.
Mabuhay po kayo, Sir Toting!