A woman passes the Licensure Examination for Teachers (LET) despite being in coma for 10 days. Her inspiring story proves that nothing is impossible!
Ellen Vida Santos from Sultan Kudarat, in southern Philippines, graduated with an Elementary Education degree from Notre Dame of Tacurong College. With high hopes in the future, the future teacher enrolled at a review center for the LET.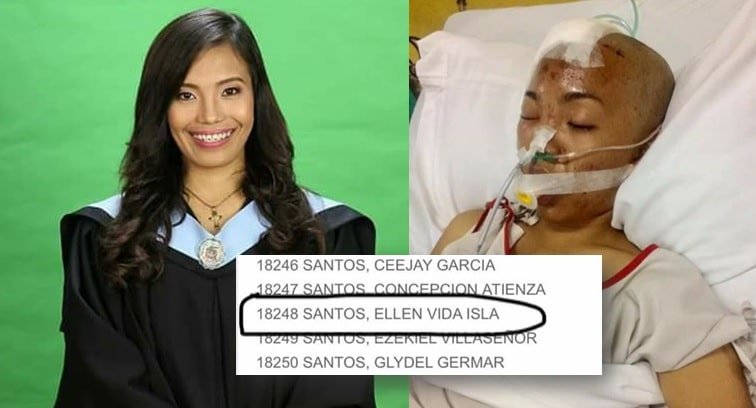 But in April 2019, she met an accident that sent her into a coma for 10 days. She needed to undergo an operation on her head, extending her stay at the hospital for nearly a month. Upon waking up, Ellen admitted that her life seemed dark and empty, as if there was nothing right.
After she recovered and was out of the hospital, many of her family and friends advised her to take a rest. Being in coma for 10 days is no joke – and LET could have waited another year! But this strong woman still felt motivated to take the exams even if she barely had a month left to catch up and prepare for the test. She prayed hard and studied harder.
As she took the test, Ellen left everything to God. She prayed before taking the exams and did her best to answer everything. When the results were released, Ellen was truly thankful that she passed the test! She passed the LET and her test of faith.
"God is really amazing! Thank you so much, Lord!" Ellen happily announced after learning of the results.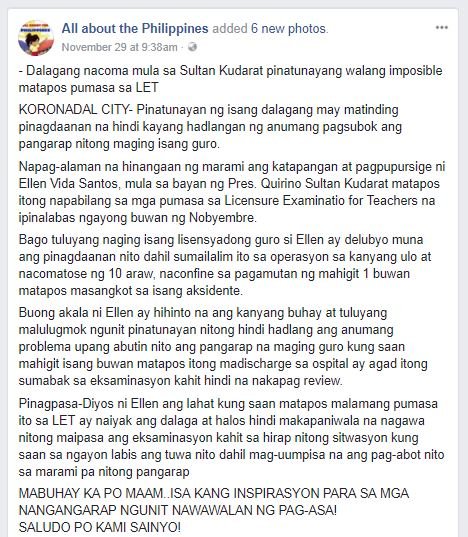 Now a licensed professional teacher, Ellen commits herself to inspiring her students to worker harder on their lessons and to never give up. If someone like her managed to achieve her dreams despite the challenges she faced, then anyone can also do it! What a wonderful inspiration…