In teaching, it is very important to catch the students' attention and make them focus on their lessons. With so many distractions these days, that can be a huge challenge.
But many teachers have learned and developed various tricks to achieve this through the years.
For instance, one teacher recently went viral for the rather impressive way she writes her lessons on the board. While we all have some idea of how teachers often write in the 'standard' manner' of either single stroke or the 'regular' cursive handwriting, this teacher writes in calligraphy!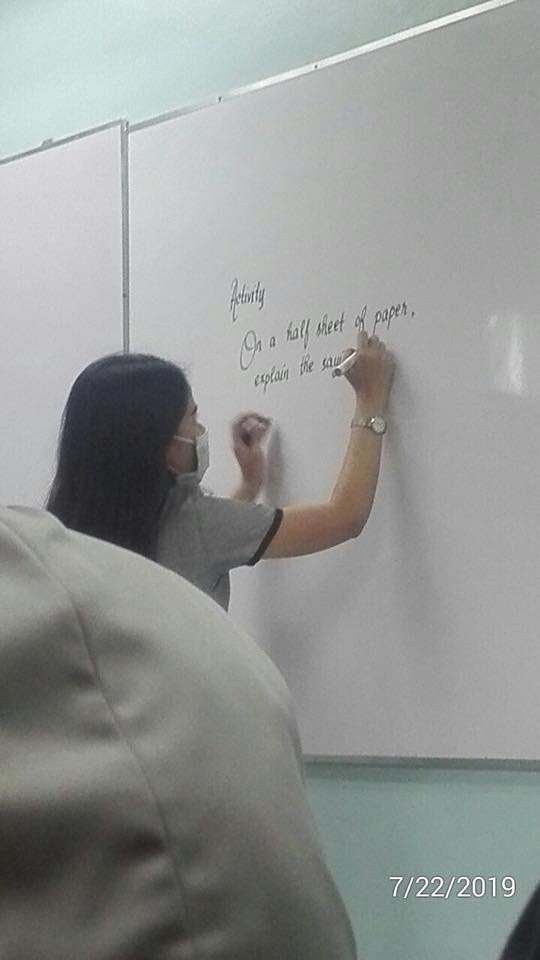 Photo credit: PinoyRant / Facebook
The still unnamed teacher was featured on a Facebook page, with people admiring how beautifully she writes on the board.
One might think she was making an invitation to some fancy wedding as she wrote on the white board, but this teacher was actually just giving her students a seatwork. Isn't it impressive that she can do this?
While this art might take a bit longer for her to finish writing on the board, she definitely caught her students' attention. In fact, her students were not the only one enraptured by her handwriting because netizens would quickly join in the ranks of her admirers.
Most netizens were impressed with the penmanship, saying this teacher deserves extra pay for her work or, at least, some recognition for what she is doing. Others think that teachers should really do something like to go out of their way to ensure learning in their classrooms.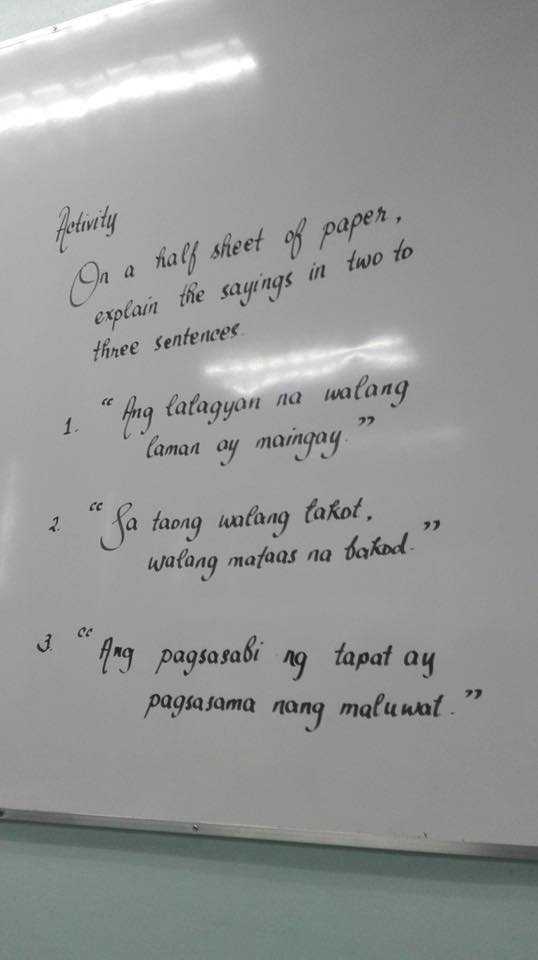 Photo credit: PinoyRant / Facebook
But some eagle-eyed netizens could not help but point out that her instructions were written in English while the list below it had Filipino sayings. Some even created the 'correct' way of writing the question by translating it to Filipino.
One netizen had the answer to that, however, commenting that his lesson is actually part of the subject "21st Century Literature from the Philippines and the World", a subject taken up by Grade 11 students.