In the Philippines, it is a sad reality that many schools are not equipped to provide the best education for all the students, mostly because the teachers are overworked and the classrooms are overcrowded with too many children. Coupled with the fact that most students don't even have books and could not always afford notebooks and pens or pencils, the quality of education is not as good as we expect it to be.
Photo credit: Bandila / ABS-CBN News
Thankfully, there are amazing teachers like this principal in Donsol, Sorsogon who go out of their way to help the students learn, even if that means using their own money, time, and resources – without additional pay!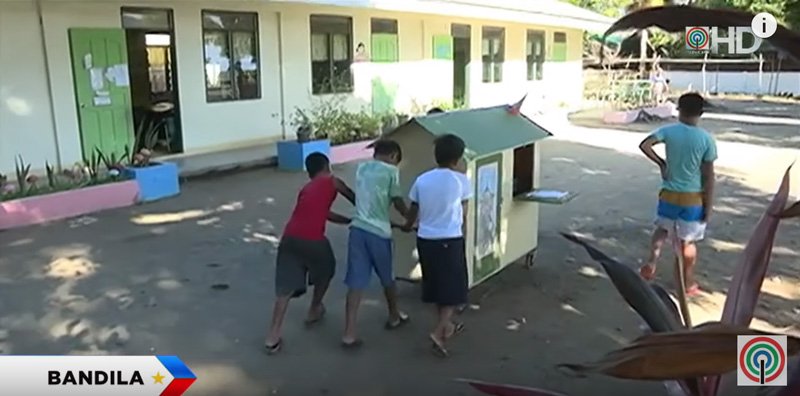 Photo credit: Bandila / ABS-CBN News
Ryan Homa, the Principal of Gimagaan Elementary School in Donsol, Sorsogon, knows that many students complete their elementary without knowing how to read. Of course, the teachers in the elementary are often the ones blamed by the high school teachers for this problem.
Hoping to stop this problem from getting out of hand, he created a program he called 'Kostal Basa'. Pushing a cart filled with books and accompanied by student-teachers who help him teach, Homa would go around town to offer the mobile library's services at popular spots.
Photo credit: Bandila / ABS-CBN News
Often, they would go to basketball courts or at the beach where there are lots of children, encouraging the kids to pick a book and read. Those who don't know how to read are taught by Homa and the student-teachers like Trisha Miel Jimenez. The young girl feels happy that she and the rest of the team are able to help other students learn how to read.
Homa also created various programs in school to encourage reading, something that was applauded by Reading Coordinator Leonora Milante. According to Milante, many of the students simply enjoy playing; however, since the principal launched the program, many of the kids are becoming fond of reading the books he offers in the mobile library.
Photo credit: Bandila / ABS-CBN News
While it is true that they can't help everyone in need, it is great that this principal and his young students are able to help as many children as they could reach learn how to read. Kudos to you all!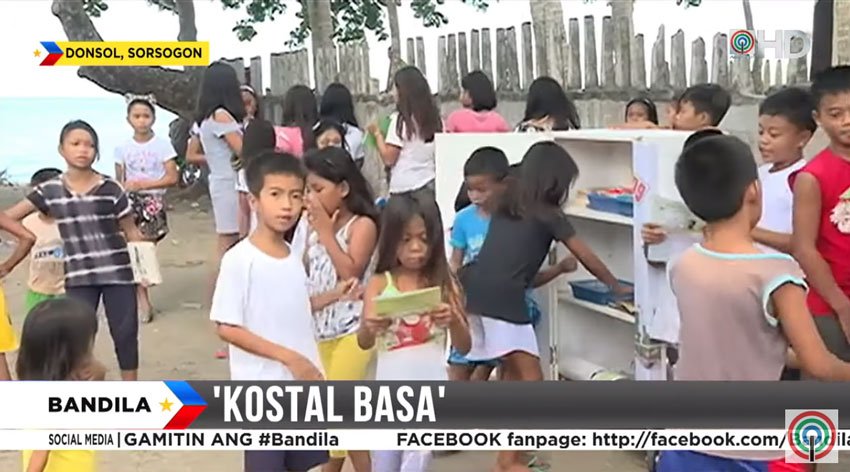 Watch their heartwarming advocacy in this video: