They say a picture is worth a thousand words, but the photo below tells otherwise; it is worth a thousand smiles. The student in the candid photo is Mark Bonnie Salado Wata, a graduate of Bachelor in Science in Biology at the University of Southern Philippines in Davao City, together with his mother, Lilibic Luy Salado Wata.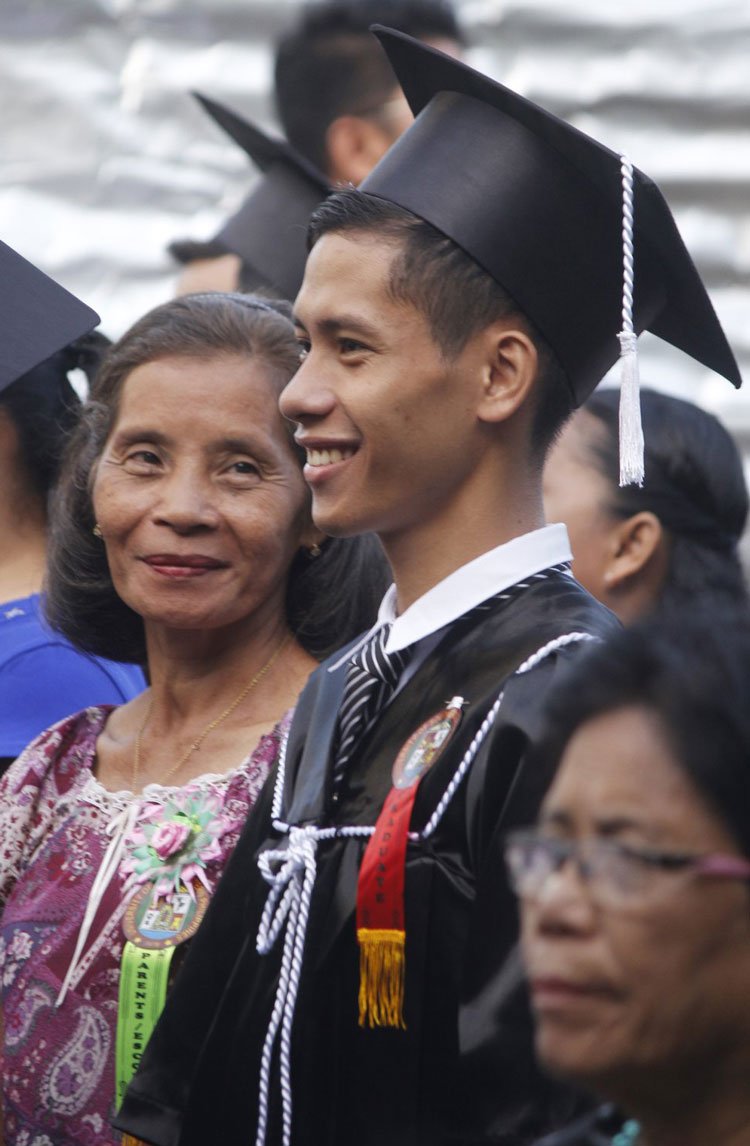 Mark Bonnie posted this now-viral photo as part of a Facebook album which he entitled "Glad To Be A Grad" not knowing that one particular photo will capture the hearts of those who saw it. And rightfully so, because the said photo is filled with emotions that are enveloped in years of sacrifices and the joy in the mother's eyes in seeing his son finally graduate is truly captured in this single heartwarming image.
As of publishing time, the viral photo has already garnered 28k shares with 50 thousand positive reactions and is continuously being shared by different Facebook pages.
In an interview, we found out that Mark Bonnie grew up in Barangay Tuban, Santa Cruz, Davao del Sur. He is the fourth of the six children of Lilibic Luy and Bonifacio Wata who both work as fruit farmers.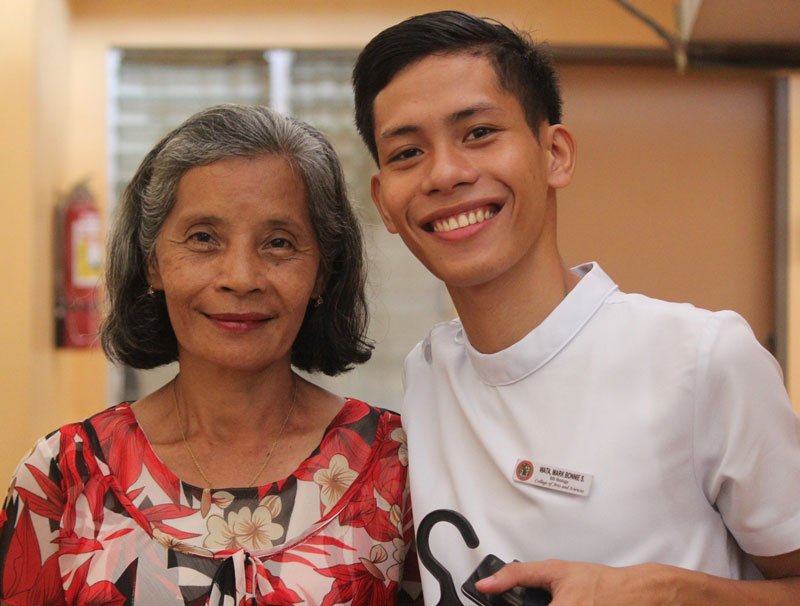 Mark Bonnie revealed that he dreams of becoming a full-fledged doctor of medicine so that he can come back to his community in Davao where he wants to serve especially for the people who live in remote areas.
He also shared that he wants to build a house for his parents as a way to pay them for their sacrifices. Furthermore, he also plans on supporting his other siblings in their education.
When asked about who was the photographer on his album, Mark Bonnie told Buhay Teacher that it was his brother, Christian Jeric Wata, who shot the viral photo along with the other photos on the album he uploaded.
This magnificent image of a mother and son shows deep meaning and heartfelt emotion and it stands as a symbol of victory both for the graduate and his parents. Congratulations Mark Bonnie and thank you for sharing your story with us!
Photo credits: Facebook / Mark Bonnie and Christian Jeric Wata