Teachers truly have a huge impact on their students' lives, something that they might not know at the moment but will be cherished by their students for the rest of their lives. And while teachers might not remember all their students do to the sheer number of young ones that come under their tutelage, students often remember their teachers – especially the ones that had more impact in their lives.
When Virginia Padilla Roble, a teacher, broke her left forearm in an accident, she had to be hospitalized at Perpetual Succour Hospital in Cebu City for a couple of days. There, she was cared for by Dr. Dilbert Monicit, one of her former students.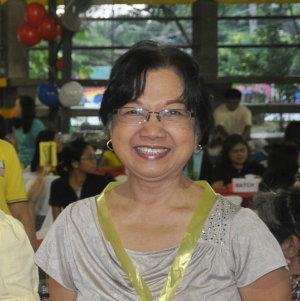 Photo credit: Virginia Padilla Roble / Facebook
The student did not discuss payment options with the teacher during bedside visits but when Roble was about to be discharged, she received a surprising note handed by one of the nurses.
Written on a standard prescription paper, the note showed that she does not have to pay for the doctor's professional fee because it was "paid 22 years ago"! The doctor added that Roble was one of his favorite teachers as a way of explaining why he waived the professional fees.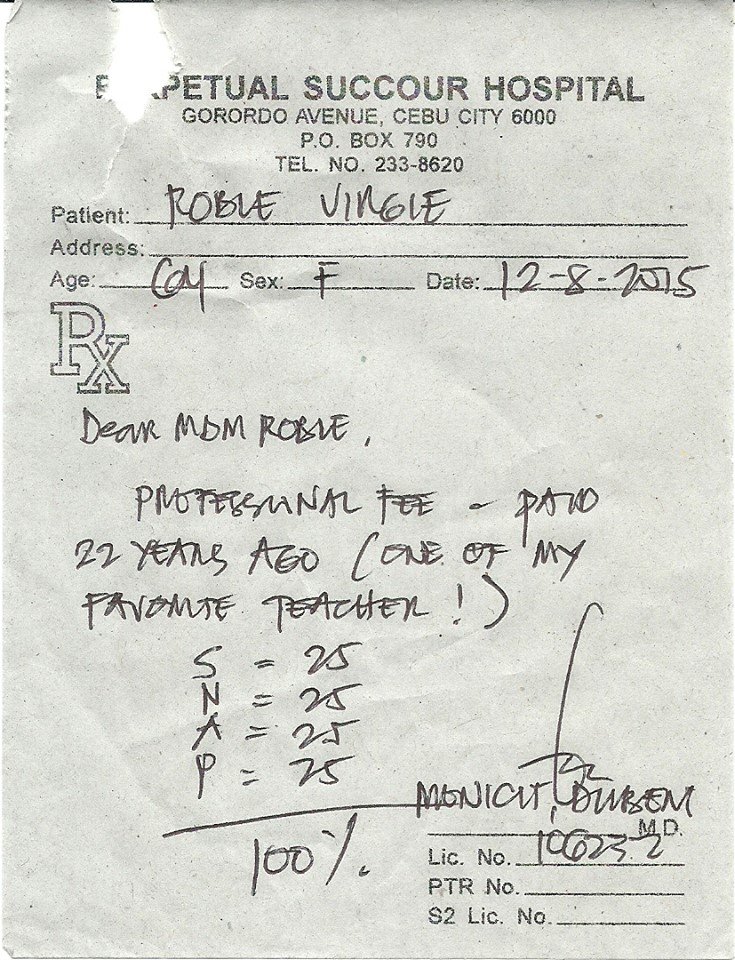 Photo credit: Virginia Padilla Roble / Facebook
Isn't that amazing? Touched by the gesture, Roble shared the unique prescription on her Facebook page where it went viral. It continues to inspire many people.
This remains a constant reminder that whatever do to others will come back to us in another way, perhaps in the future in the form of a free service just like what Roble experienced.
Kudos to this kind teacher who must truly be a wonderful one in and out of the classroom for this student to simply waive the doctor's fees for several days of her stay at the hospital because her impact on his life was more than enough to cover that amount.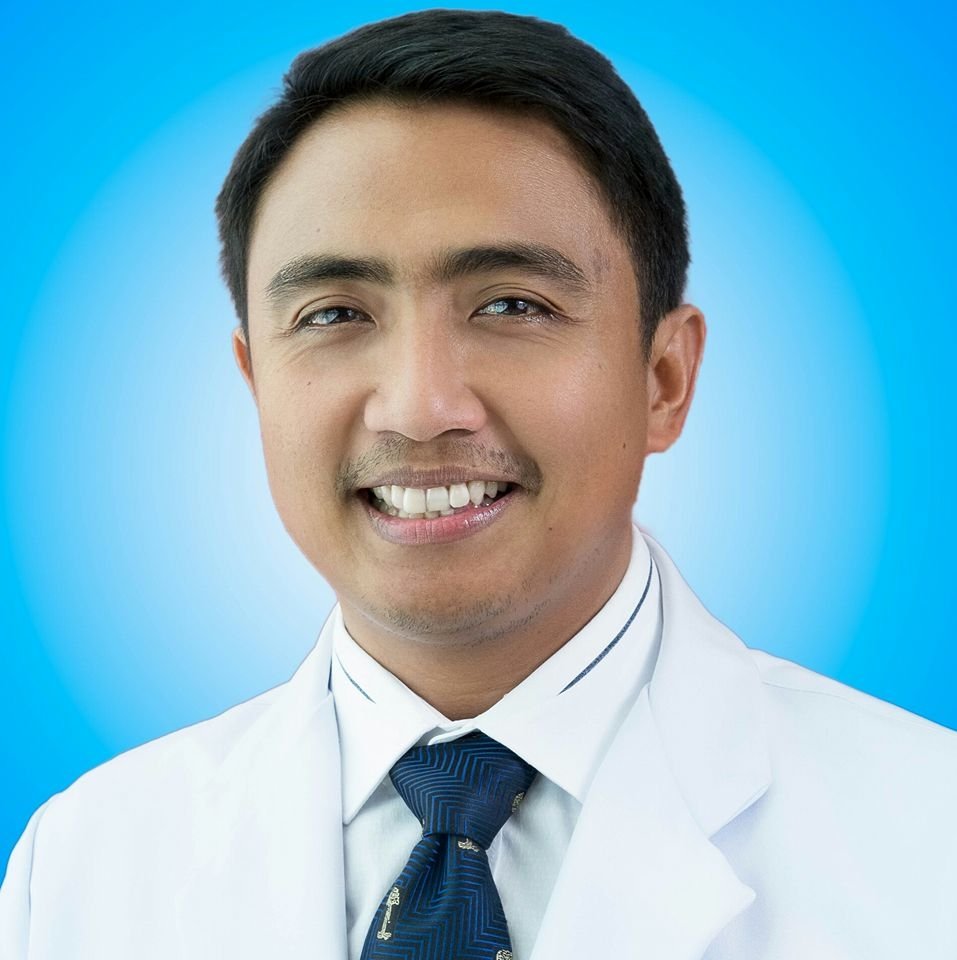 Photo credit: Dilbert Monicit / Facebook
And kudos to the doctor who knew the value of his former teacher's contribution to his life!