A lot of students actually find it difficult to stay motivated enough to go back to school on a daily basis. What with schoolwork being so difficult at times, many simply wish to stay at home or find other ways to have fun without attending their classes.
Teachers have to find a way to motivate the children to be in school and enjoy school so that they would want to come again. After all, education is an important part of a person's life.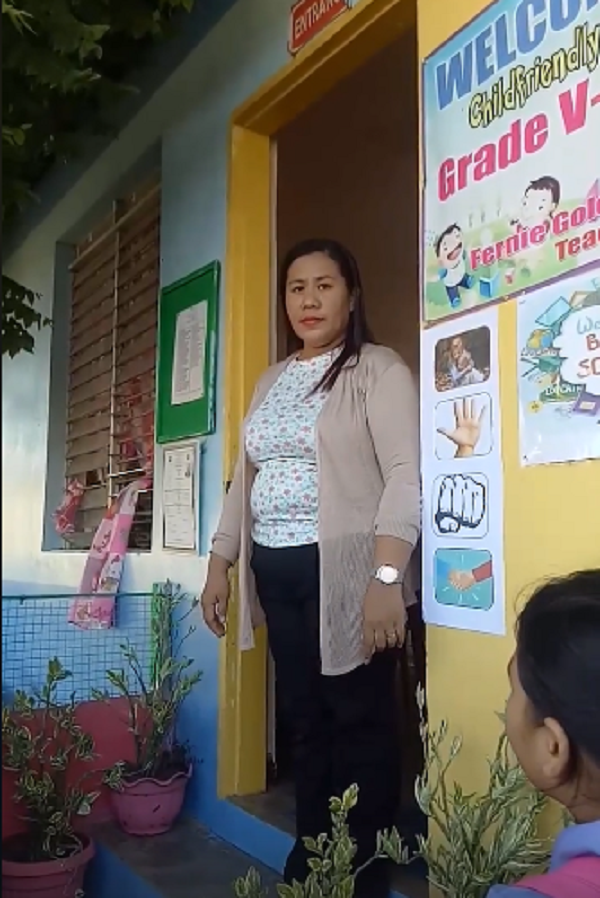 Photo credit: Delane Fernz Celeste / Facebook
A teacher recently went viral for giving hugs and high fives to students before they enter her classroom. This is her way of motivating the children to enjoy their studies and also to make them feel welcome in her class.
Delane Fernz Celeste teaches Grade 5 students at Bawing Elementary School in General Santos City, South Cotabato.
Beside the door to her classroom are options for students to choose from in terms of what greeting they want to receive from their teacher before they can enter the room.
Photo credit: Delane Fernz Celeste / Facebook
The options include a hug, high five, handshake, and fist bump; however, most of the students actually choose a hug, the teacher shared.
Before the class gets inside the room, Teacher Celeste stands up at the door and gives them the greeting they choose from the wall. This way, she gets to show them that they are always welcome in her classroom – and that's really one of the best ways to motivate a student.
Photo credit: Delane Fernz Celeste / Facebook
Many netizens were impressed by what she is doing, saying it was great that she goes out of her way to make the kids feel welcome. However, others are saying she's a copycat since this type of greeting has gone viral several times in foreign teachers' classes. Yet many defended her copying, saying that it does not really matter that hers was not original as long as she conveys the message of love and acceptance to her students…
Watch the heartwarming video here:
Develop a passion in learning.If you do you,you will never cease to grow.Its more fun in Grade V-Celeste at Arangkada Bawinges Bawing Elementary School,General Santos City.

Posted by Delane Fernz Celeste on Friday, 7 June 2019