A teacher's Facebook post about a Grade 5 student whom they spotted working on her assignment outside a popular fast-food chain has quickly gone viral and has inspired netizens for her dedication to her studies. The student in the viral photos is Ednalyn Joyce Crisologo, a 10-year old Grade 5 student from Dinalupihan, Bataan.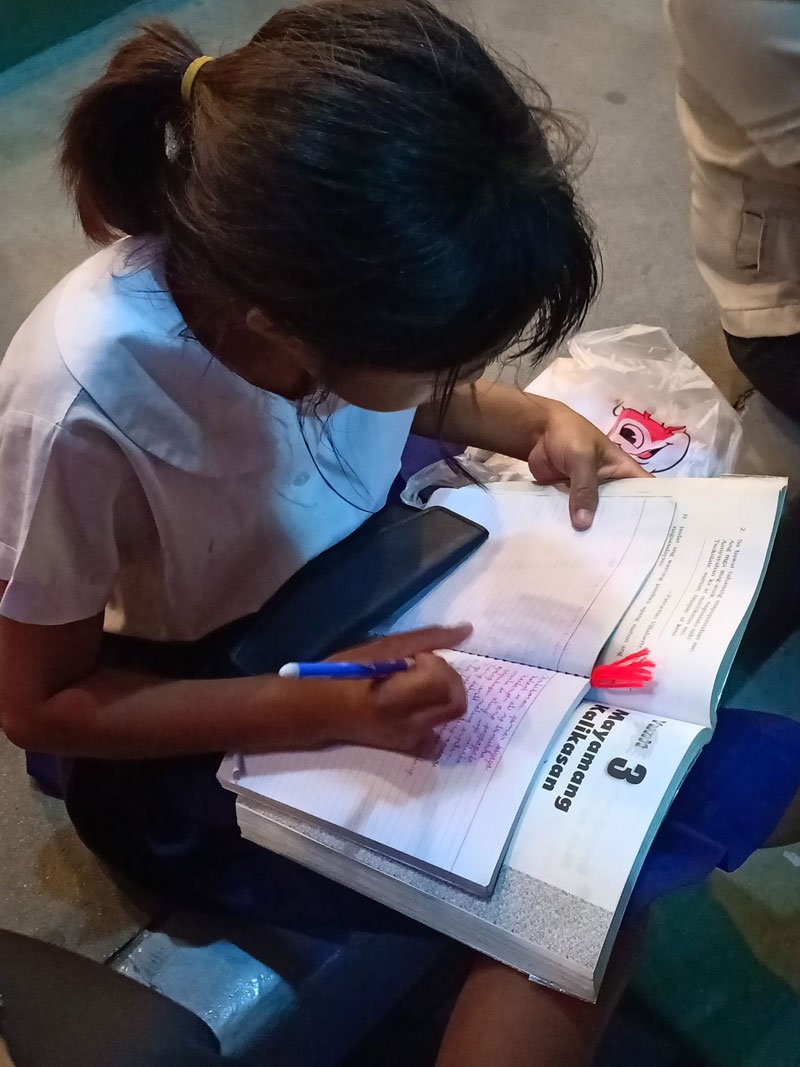 According to Sir Cornelio Mangalindan Belleza, the teacher who posted the viral photos, they were about to leave from the same fast-food chain where Ednalyn Joyce was doing her assignment when they saw how hardworking and dedicated she is.
Inspired by what he saw, Sir Belleza thought of sharing the student's story on his Character Education class on the following day so he took his phone out and snapped the photos. Unknown to him, his photos will quickly go viral as soon as he posted them on social media.
But the story doesn't end here. To Sir Belleza and his fellow teachers' surprise, Ednalyn Joyce wasn't just there to do her homework. They discovered that she actually works there, outside the fast-food chain, at night to help customers in parking their cars.
SUGGESTED READING: Siblings Stitch Shoes on Sidewalks to Earn Money for School
The Grade 5 student also shared that she's the eldest of the seven children of a pedicab driver and laundrywoman that's why she had to work to earn extra money for food, school, and even house expenses.
Teary-eyed, the inspiring student told the teachers that she dreams of finishing her studies and become a doctor someday. Sir Belleza and his company weren't able to hold their tears as they got goosebumps from what they have witnessed.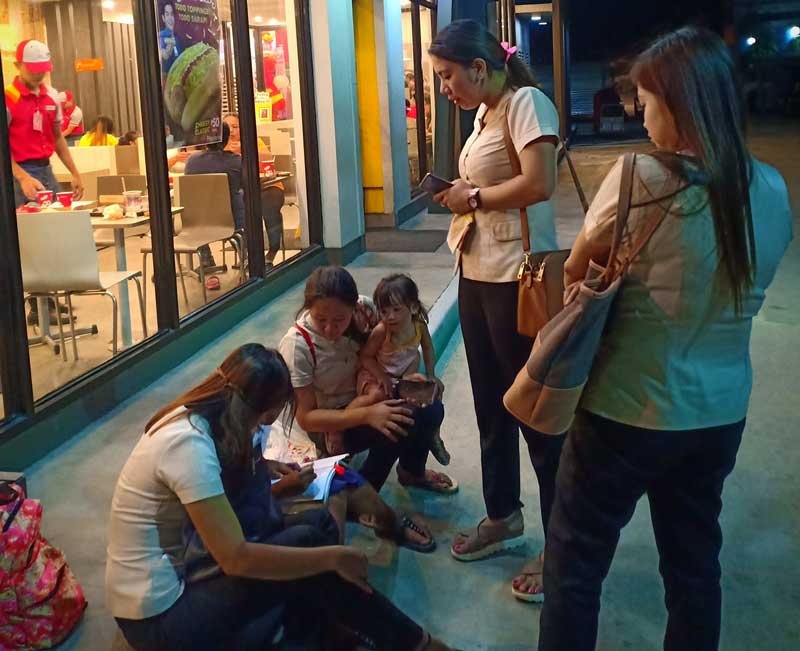 Before they left, Sir Belleza and his fellow teachers made sure to extend their help to the student in the simplest way they can. Thankfully, the fast-food chain where Ednalyn Joyce was doing her homework also obliged by treating her with free meals.
This remarkable story reminds us to be thankful for whatever we have and to empathize with people who are much less fortunate than us. That whatever adversities we may face, hope still remains as long as we have the courage to persevere and strive for success.
And with the kind of attitude she has, Ednalyn Joyce would surely be chased by success for the years to come.
Photo credits: Facebook / Sir Cornelio Mangalindan Belleza