Teachers actually have a huge impact in the lives of their students. In fact, a lot of parents might tell you that young kids often refuse to listen to or accept their corrections because their teachers taught them a different thing.
A lot of teachers also become second parents to their students, providing advice and guidance to the students, especially when it comes to problems they might be facing at home. And many teachers become an inspiration and role model to their students.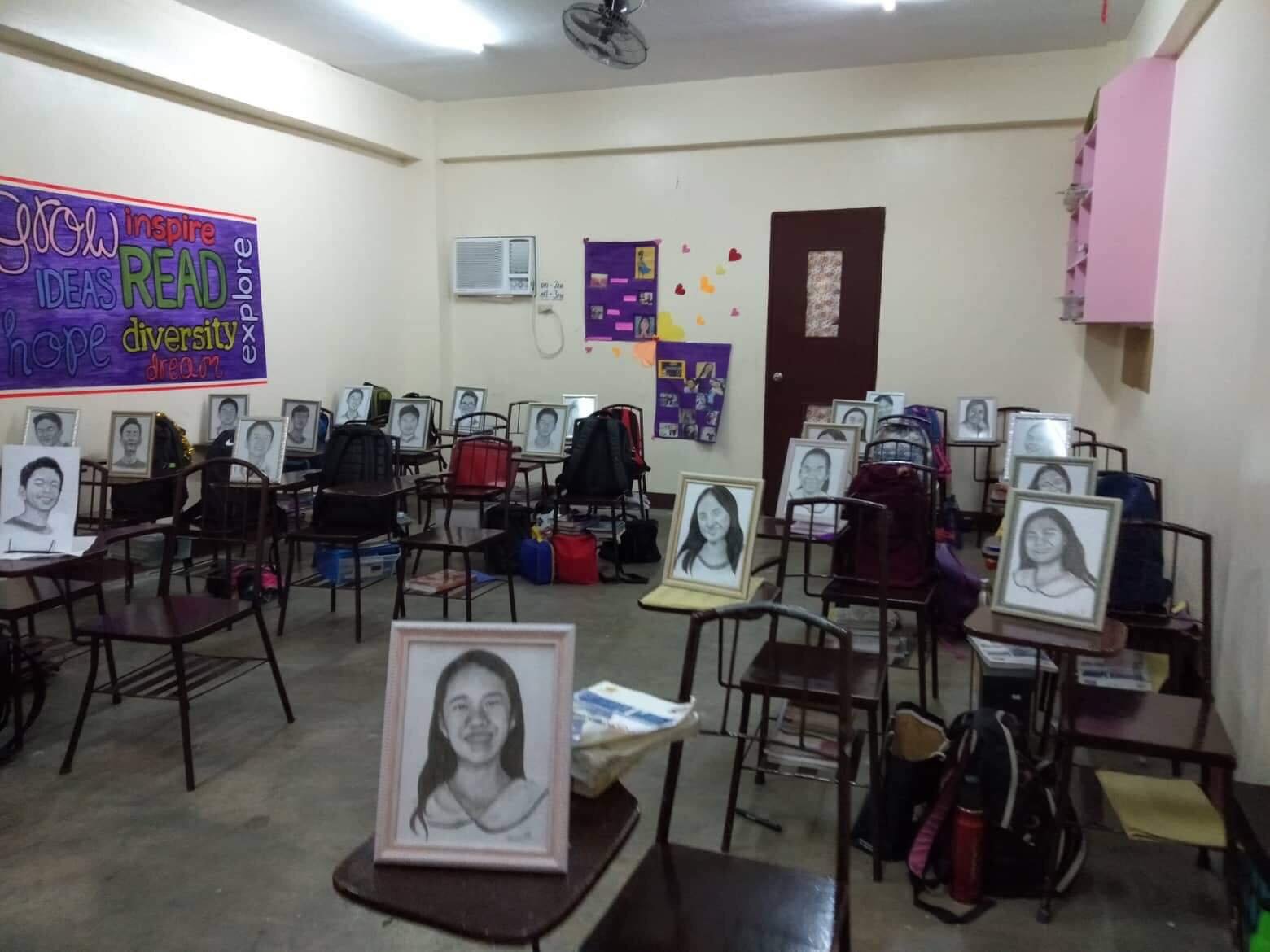 Photo credit: Roselyn Barcoma / Facebook
One teacher in Laguna decided to make a difference in her students' lives by providing them a special gift to encourage them to be in school and doing their best to reach their dreams.
Roselyn Barcoma of Holy Redeemer School of Cabuyao in Banlic, Cabuyao, Laguna spent the entire month of December to create a special gift to her 27 students: portraits she drew by herself!

Photo credit: Roselyn Barcoma / Facebook
"I want them to be motivated to study, thinking that their teacher cares for them. I know that they view me as a strict adviser. I want to give them something special," the teacher said.
The inspiring teacher shared that she began making the drawings last December 1, 2018. She wished to create a special gift for the children that would surely make an impact in their lives, something that would keep them motivated.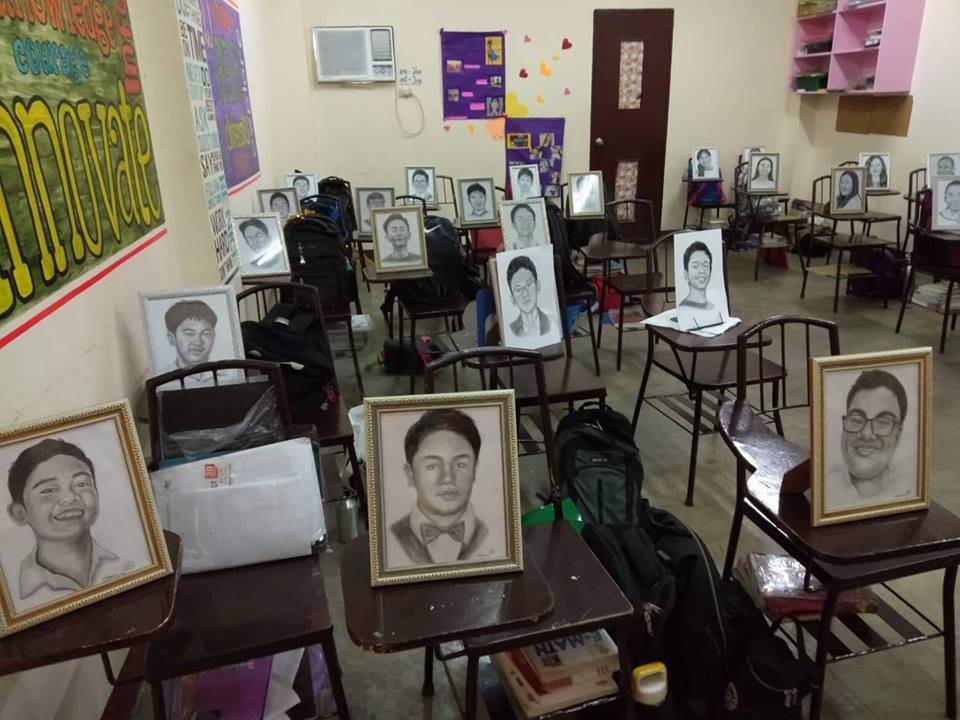 Photo credit: Roselyn Barcoma / Facebook
She could have gotten something from the store so she didn't have to go through the trouble of making these portraits but for Barcoma, this was her labor of love for her students. She was able to complete all the sketches on January 6.
The following day, the students were surprised at the lovely gifts that welcomed them to their classroom. Many were speechless but were quite amazed at how much love their teacher had poured in on this project.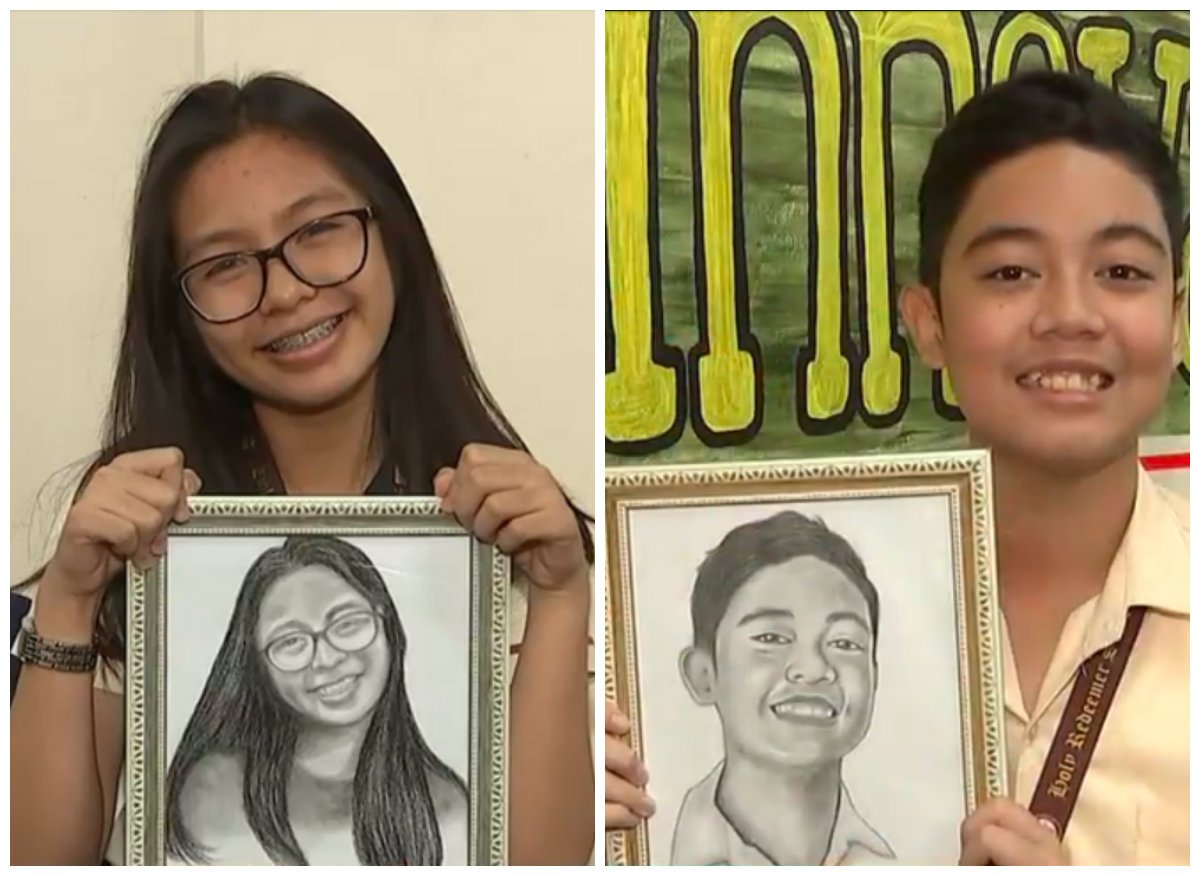 Photo credit: Roselyn Barcoma / Facebook
"To my fellow teachers, our work maybe tiring, but being able to inspire young minds is a priceless opportunity," Barcoma shared when asked what message she wanted to share to others after the story went viral.
Netizens praised the teacher for her drawings and for doing this to her children. Many netizens pointed out that these students would always cherish these special sketches from their beloved teacher.