With so many frontliners working unprotected because there are very few personal protective equipment (PPEs) available for them to use amid the coronavirus disease (COVID-19) crisis, many netizens have stepped up to help protect these workers.
For example, a group of teachers in Candelaria, Zambales, pooled their resources to make around 250 improvised face shields that they gave to frontliners for free. Using plastic cover, cardboard, foam, garter, stick glue and staple wire, the group created face shields.
Photo credit: Cris Vidal / Facebook
While the government is having a difficult time providing the right equipment to these frontline workers for various reasons, groups like this one are doing their best to help out.
The project was initiated by the president of Power Skills Technical Institute of Zambales Cris Vidal, School Administrator Murphy Espinosa, and Department of Education (DepEd) teachers Jayvee Pamintuan and Ardelia Vidal.
Photo credit: Cris Vidal / Facebook
"The initiative was in response to the lack of personal protective equipment for those deployed barangay officials, barangay health workers, police and traffic enforcers amid the enhanced community quarantine," explained Vidal.
"Our group wants to back our frontliners up by creating something that they can use to protect themselves against COVID-19."
Photo credit: Cris Vidal / Facebook
According to the group, they are heeding the government's call to stay at home. But they also wanted to do something to help, particularly for the frontliners. So, they decided to use their skills to create the face shields to protect the frontline workers.
Thanks to their initiative, many workers were able to receive the face shields for free. Their act of kindness also created a ripple in the community.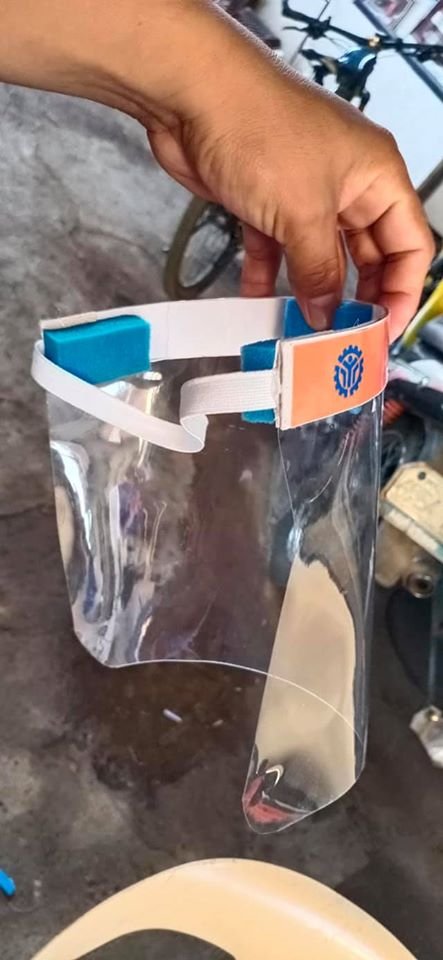 Photo credit: Cris Vidal / Facebook
After sharing their initiative, several people inquired about the face shields in hopes of also being able to create more for the frontliners in their area. Just as expected, the group is also willing to help these people by making more and helping them learn how to create the masks. Kudos.
Check this out: