Young love is so sweet, but some netizens think that a pair of students are still too young to be in love and that they should just focus on their studies! This came after photos of the two were shared on Facebook as they celebrated their love for each other on their 3rd monthsary.
The young lovers, identified as Janus Maurice Brown II and Claudie Marie Leliza, posted photos of their sweet moments as they celebrated their 3rd monthsary with what appears to be a surprise message from one of them. Netizens think it was the guy who made the effort to surprise his sweetheart with the collage of photos placed on a black cartolina.
Aside from a number of photos and several hearts all over the giant card, it featured "3rd MONTHS" in purple cutouts. At first glance, most netizens simply saw a cute couple celebrating a milestone in their life as a couple.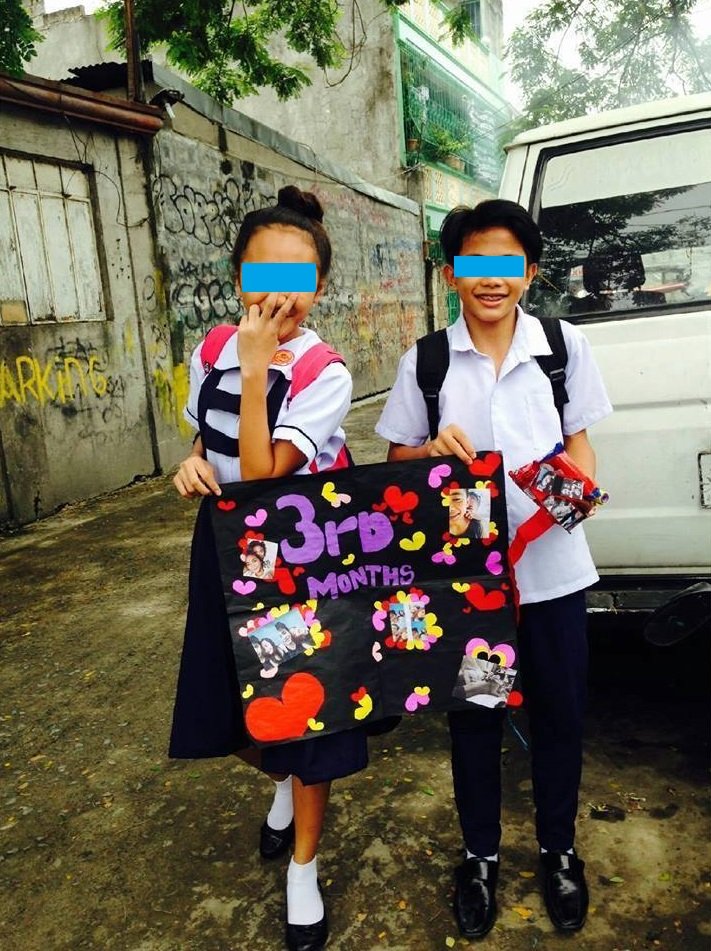 Photo credit: Janus Maurice Brown II / Facebook
But many netizens would soon comment about how young they both look and that their uniforms make them appear to be grade school students! If that is the case, then most netizens agree that they should not be taking love to seriously because they really are too young.
Eagle-eyed netizens noticed the glaring grammar mistake, however; many would soon point out the big error in "3rd MONTHS". This should have been "3rd MONTH", without the 'S' at the end! Yet others think that whoever made the giant card was simply trying to shorten the "3rd MONTHSARY" label to "3rd MONTHS".
Grammar mistake or not, many think these kids should focus on their studies instead of their love.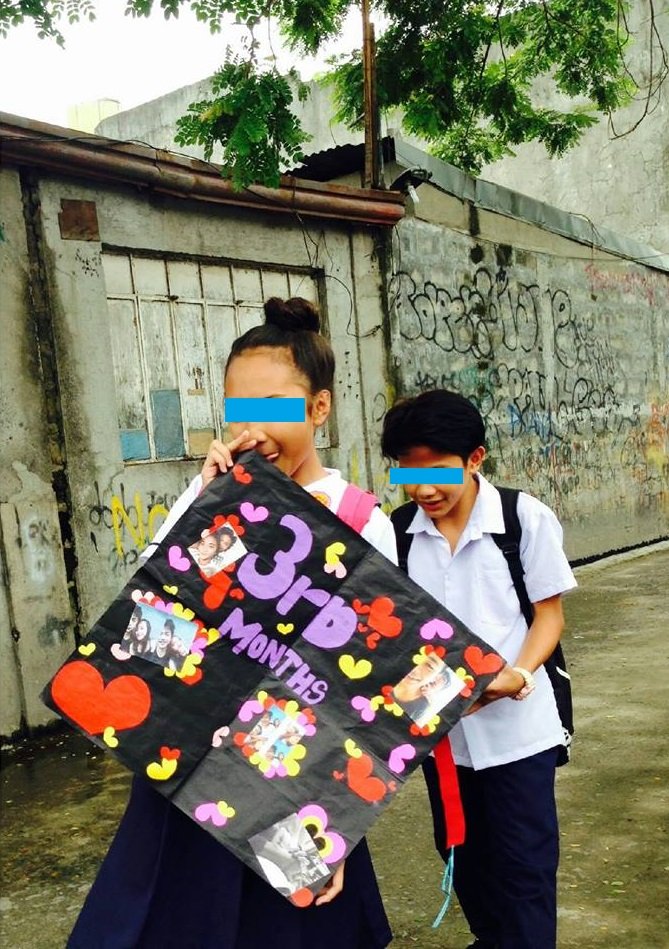 Photo credit: Janus Maurice Brown II / Facebook
"Aral muna dapat para sa future!" one netizen wrote.
But others were not as kind. Many predicted that the two would just break up, not only because they are too young but because "walang forever"! LOL.