Bullied as a kid and still drawing curious glances everywhere he goes, Jeric Gabinete went viral not just for passing the Licensure Exam for Teachers (LET) but for also becoming a full-fledged teacher, teaching at a school in Palawan!
As expected, Jeric had a difficult childhood, not just because of his lack of eyesight but because he was laughed at because of his condition. And while there were surely times when he takes pity on himself and feel like giving up, Jeric never did.
Photo credit: Jeric Gabinete / Facebook
Instead, he used these hurtful words as inspiration to do better in school and in life.
He was lucky to have found a second mom in his SPEd teacher, Maritess Dalida. She helped him find meaning in life and taught him how to use Braille. This allowed Jeric to have a new way to 'see' the world and do well in his studies.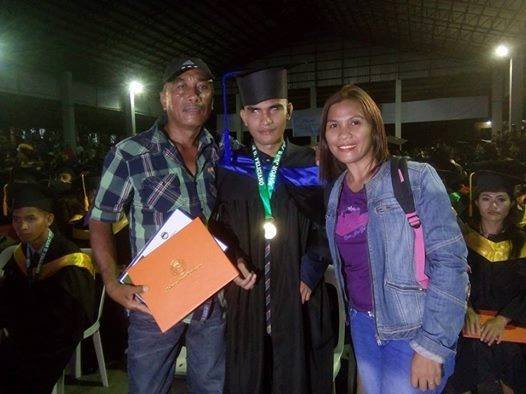 Photo credit: Jeric Gabinete / Facebook
Jeric would graduate from Brooke's Point National High School in Brooke's Point in Palawan; then, he completed his degree in Education from Palawan State University.
But everyone was curious whether he would actually make it through LET. He's the first totally blind person in the Philippines to take the test – and he actually passed! It was so amazing that his story would go viral, with many people drawing inspiration from his story to encourage themselves or friends and family members to push themselves harder to reach their goals.
Photo credit: Jeric Gabinete / Facebook
After passing the LET in 2018, Jeric would be hired as SPEd teacher at his alma mater, Brooke's Point National High School.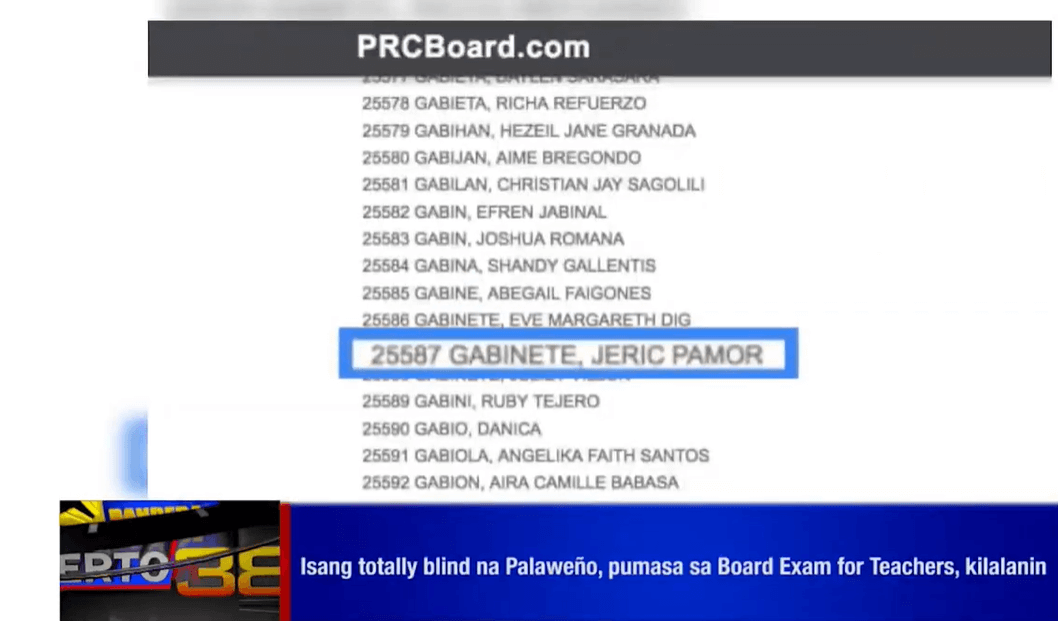 Photo credit: Archie Barone / YouTube
This impressive teacher continues to impress everyone. Not only did he prove his detractors wrong, he also showed the world that there is no limit to what you can achieve if you try your best and focus on your goals.
Photo credit: Jeric Gabinete / Facebook
After all, he's totally blind yet he managed to complete his college education and even pass the board exam! This licensed professional teacher is truly an inspiration to everyone…
Watch his story here: