A teacher recently went viral for taking care of a student's adorable dog. Netizens were quick to find wit and humor in the situation, saying that this cute dog is the "teacher's pet", literally!
In photos shared by a student named Liza Arambulo, the dog was identified as Nomo. According to Liza who is a Grade 9 student at San Francisco High School in Quezon City, one of their classmates brought 2-month-old Nomo to school last January 15 because there was no one else to take care of the puppy at their home.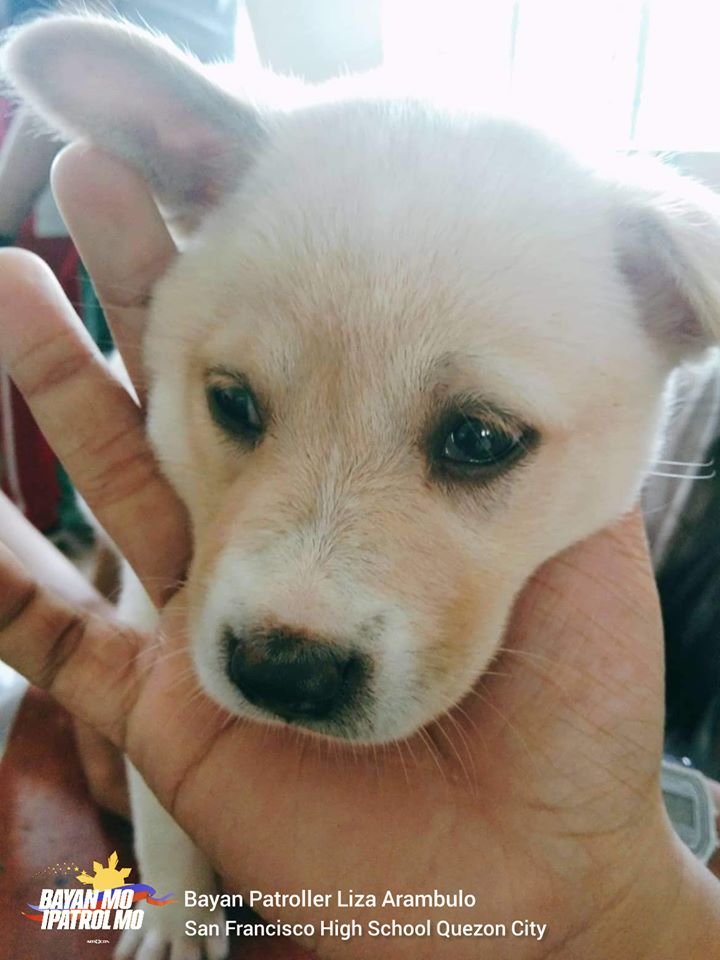 As expected, the other students fell in love with the adorable dog, but they were also unsure whether their teachers will let the dog stay in the classroom or make them keep the dog out of the way. Thankfully, this did not prove to be a big problem.
It turned out that their Science Teacher also loves dogs! Instead of asking the students to put the dog outside the classroom, this Science Teacher even took the adorable canine and carried it as she made her lecture!
While the puppy had been a bit 'makulit' before the class started, the teacher simply picked him up and told the class, "Oh diba naging behave na sya?" For the rest of the period, the teacher was the one who took care of the dog while the students copied notes.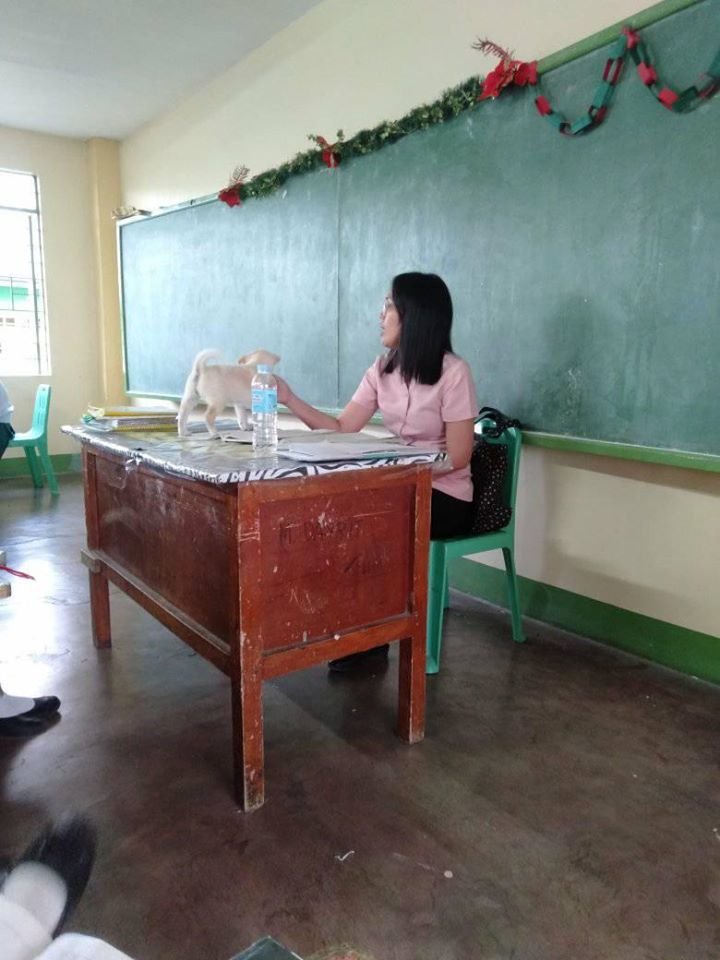 If she isn't carrying Nomo, the teacher would let the dog roam around on her desk. This led the class to dub him as the new "Teacher's Pet" because, well, he's literally the teacher's pet now! Cute. A lot of netizens were impressed by the teacher's response, saying that it was nice that she welcomed the animal in the classroom.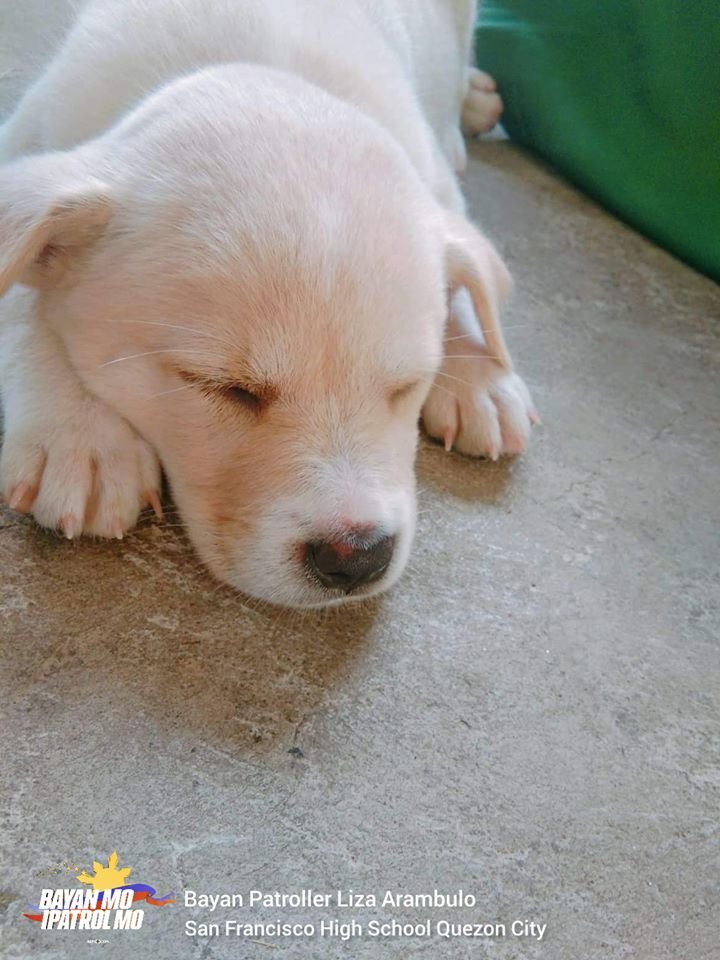 Liza's post has since been shared by over 45,000 netizens and featured on several News outlets. Everyone loves this adorable Teacher's Pet!