Teachers play a big role in the lives of their students. This is the reason why a lot of supportive, kind-hearted teachers are often remembered by their students who often credit their success to these wonderful mentors.
Ben Twist, 11, studies at Lansbury Bridge School and Sports College, in St. Helens, Merseyside in North West England. The young boy has autism, leading to learning difficulties.
Photo credit: News Tab
While most schools continue to impose certain standards for children to accomplish in terms of grades, the teachers at Ben's school are innovative thinkers who believe that grades do not always play a major role in a student's progress.
When Ben failed his SAT tests, his teacher, Mrs. Clarkson, sent a letter to Ben and his parents regarding his scores on the examination. Instead of telling Ben to study more so he could do better next time, Mrs. Clarkson gave him words of encouragement as she explained that the test was just a measure of 'a little bit' of Ben and his abilities.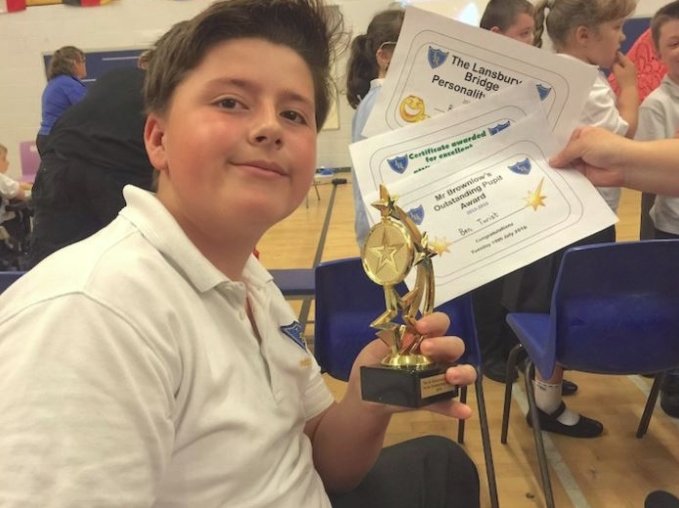 Photo credit: News Tab
The letter read, in part:
"I have written to you and your parents to tell you the results of the tests.

A very important piece of information I want you to understand is that these tests only measure a little bit of you and your abilities. They are important and you have done so well, but Ben Twist is made up of many other skills and talents that we at Lansbury Bridge see and measure in other ways.

Other talents you have that these tests do not measure include: -Your artistic talents, your ability to work in a team, your growing independence, your kindness, your ability to express your opinion, your abilities in sports, your ability to make and keep friends, your ability to discuss and evaluate your own progress, your design and building talents, and your musical ability.

We are so pleased that all of these different talents and abilities make you the special person you are and these are all of the things we measure to reassure us that you are always making progress and continuing to develop as a lovely, bright young man."
Photo credit: News Tab
A lot of people were touched by this heartwarming letter, commenting that teachers should be as encouraging as Mrs. Clarkson. If only all teachers have this kind of attitude, the world will surely be a much better place for these students…