Wearing a polo, slacks, and a pair of black shoes, it is easy for 75-year-old Benjamin Naoe to be mistaken for a teacher or even the school's principal as he walks the halls of the University of Pangasinan. But he is neither – because he's actually a freshman college student at the school!
In his youth, Lolo Benjamin did not go to college because of poverty. He found a job after high school to help support his family. Later on, he had a family of his own and spent the next decades raising his children. There really was no time for him to go back to school – and their resources would not allow him to be in school along with his children, anyway.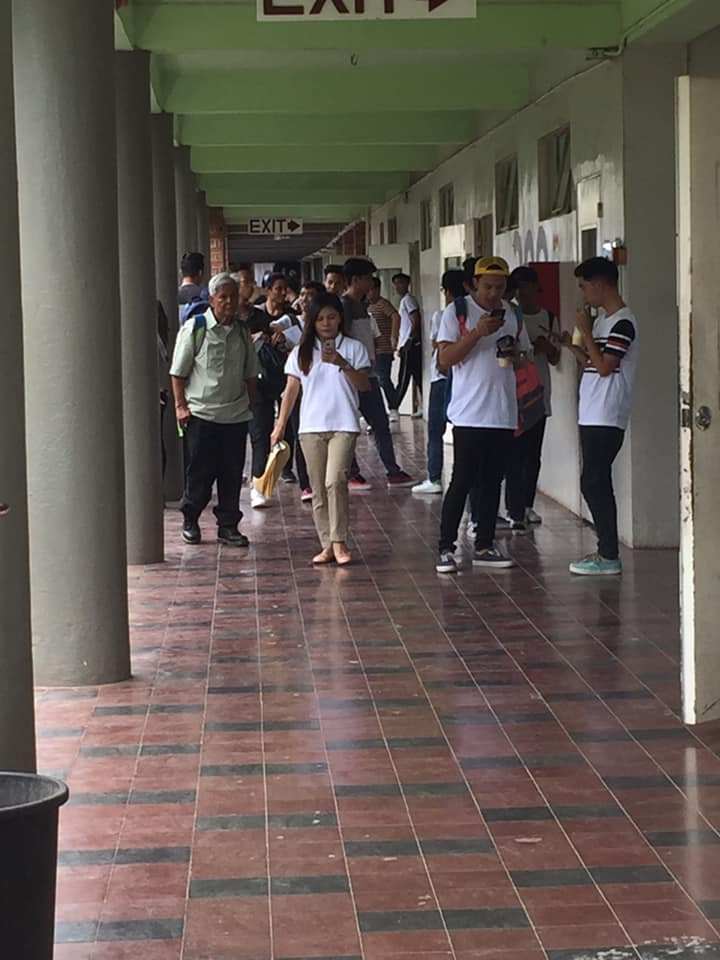 Photo credit: Christian Monses
As the decades passed, however, he never let go of his dream that someday he would earn a college degree. Now that his kids have all grown up and even have families of their own, plus the loss of his dear wife, led Lolo Benjamin to finally find motivation to go to school again.
At his age, it is highly unlikely he would ever find a job related to his degree of BS Political Science because the mandatory age of retirement is pegged at 65 years old in the Philippines. But Lolo Benjamin was determined to finish his degree even at his age – and finding a job in this field is now the least of his concerns at this point.
Photo credit: Christian Monses
"Sa lahat ng kabataan na tamad mag-aral, sana gawin niyong inspiration ang mga taong kagaya ni lolo na ngayo'y ipinatuloy niya ang kanyang pag-aaral," wrote Christian Monses, one of Lolo Benjamin's classmates.
Amazed that someone as old as Lolo Benjamin would still want to go back to school and earn a degree, Christian shared his inspiring story.
"Isa po ako sa mga estudyanteng na inspire ni lolo, pinatunayan nyo na hindi pa huli ang lahat upang ipagpatuloy ang pag-aaral," Christian wrote on Facebook.

"Ang laking bagay sa akin na nakilala ko siya."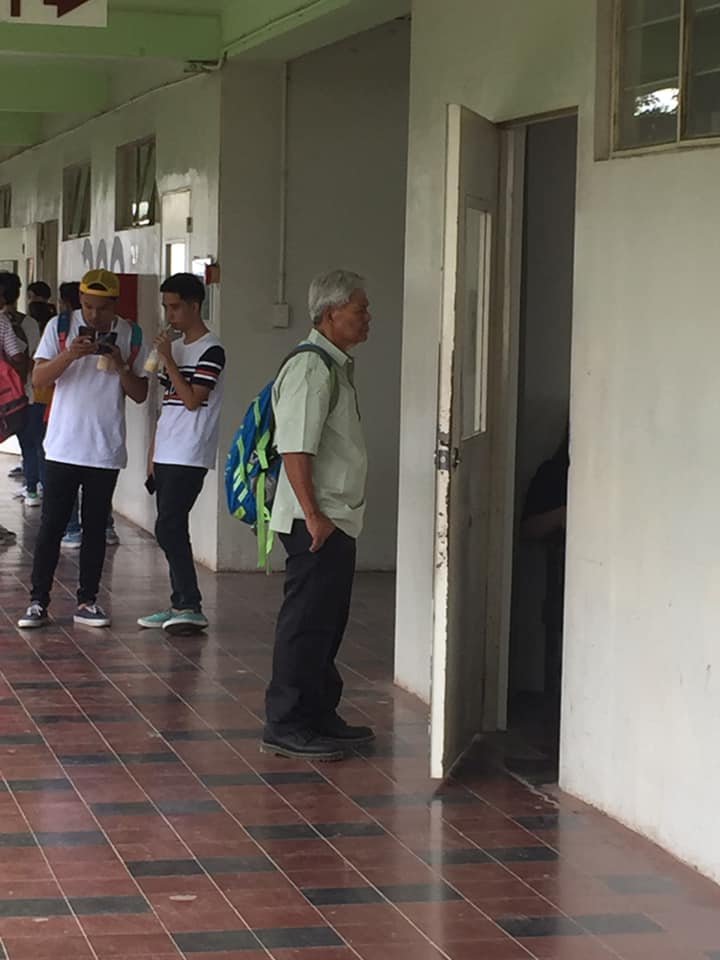 Photo credit: Christian Monses
Indeed, a lot of netizens were just as impressed with Lolo Benjamin as Christian. Several netizens also commented their amazement over his determination to fulfill his dreams, making him an inspiration to many…