Cheating has always been one of the major issues that teachers have to deal with. In India, the problem is so rampant that there had been a lot of reports about parents actually climbing walls to help their children cheat!
Recently, a teacher at an Indian school went viral for the smug smile she had as she watched her students wearing boxes on their heads to prevent them from cheating. The photo was identified to be taken in one of the classrooms of Bhagat Pre-University College in Haveri, Karnataka state.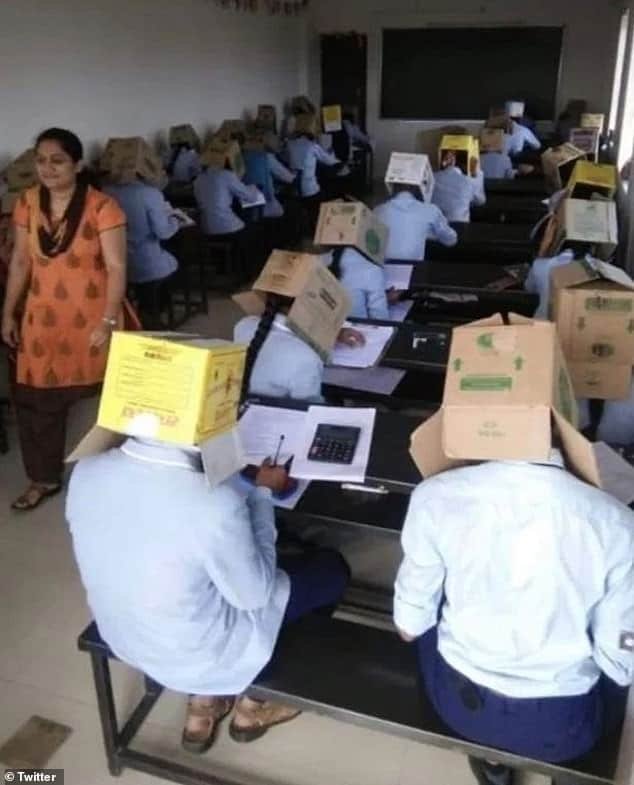 Photo credit: Daily Mail UK
But the move drew mixed reactions from the online community. While many hail the teach for finding a way to stop her students from cheating, others slammed the 'inhumane' method. Even state education minister S. Suresh Kumar found the practice to be 'unacceptable' even as he calls for the school to investigate the teacher.
"Nobody has any right to treat anybody more so students like animals. 'This (perversion) will be dealt with aptly," Kumar said.
SC Peerjade, deputy director of the local pre-University Education Board, believes the practice is 'inhumane'.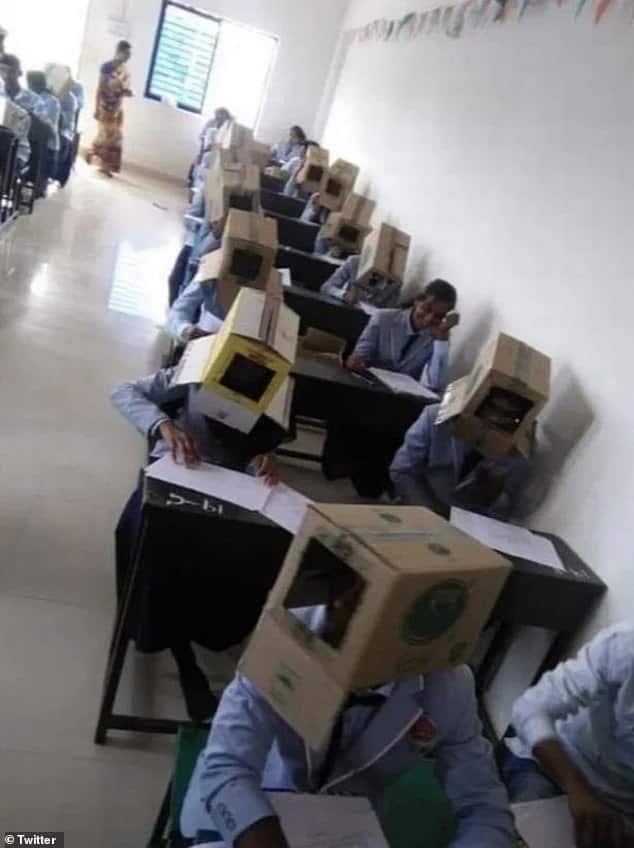 Photo credit: Daily Mail UK
Bhagat Pre-University College officials has since issued an apology, claiming that the use of the cardboard boxes was only 'experimental', saying they only implemented it after seeing it being done elsewhere.
"There was no compulsion of any kind. You can see in the photograph that some students were not wearing it," explained college administrator MB Satish. "Some who wore it removed it after 15 minutes, some after 20 minutes and we ourselves asked them to remove it after one hour."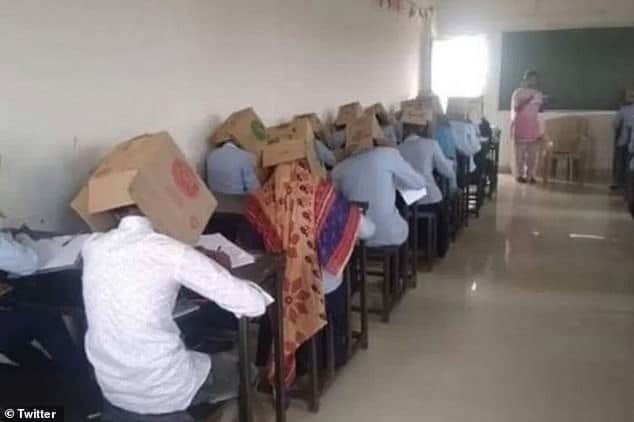 Photo credit: Daily Mail UK
After the photo went viral, the school board issued a directive for the college to stop using boxes or other objects to put on the students' heads to supposedly stop them from cheating; the college is now complying with the directive.