In a place where education might be the only ticket for the children to have a better future, parents want their kids to pass their lessons so they could eventually graduate and live a better life. But how far would you go to help your kids pass their subjects in school?
Photos of parents swarming an Indian school building and even scaling walls just to help their children cheat in their exams went viral, with people from around the world scratching their heads in disbelief. After all, we all know that parents would certainly want their children to pass all their tests, but actually risking their lives to help the kids cheat? That's simply crazy!
Parents and other family members of Grade 10 students at a school in Bihar could be seen scaling the walls in an attempt to help the kids pass the national exams being administered that day. Passing this exam means getting their General Certificate of Secondary Education.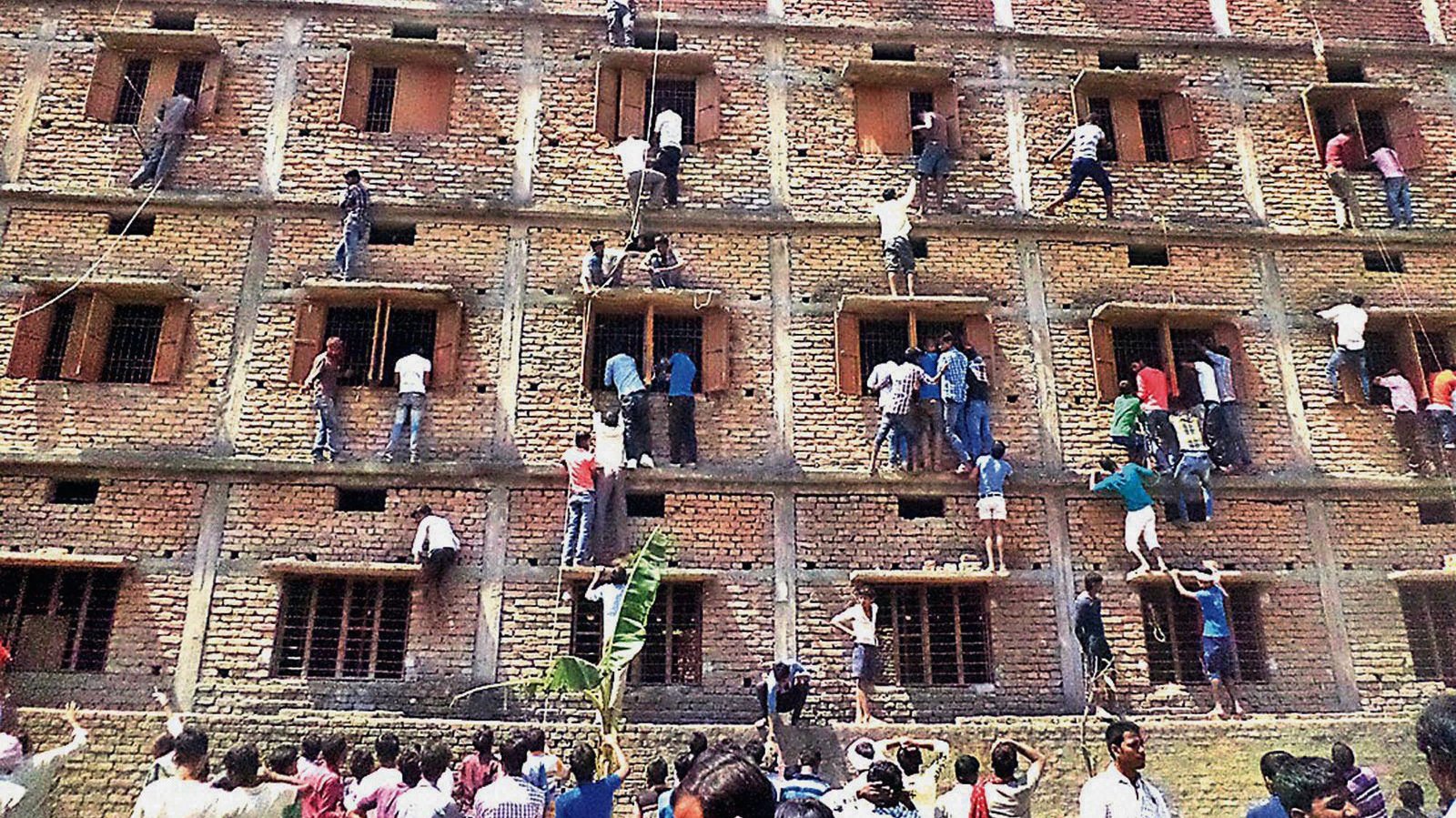 Photo credit: Press Trust of India / The Hindu
And while some of the parents came prepared to scale the walls, with ropes strategically placed on the building walls, others actually risked their lives by climbing the walls without support!
What's sad is that though this incident surprised the world, it turned out that cheating is actually rampant across India and similar cases have happened but just didn't get media attention.
Since there are limited slots to courses in college, parents have to do everything to make their children get good grades – even if that meant helping them cheat in their exams! Sadly, because the practice has become quite common, many school inspectors and examiners simply accept the papers.
"First, I appeal to parents and guardians to stop cheating to help the government ensure free and fair exams," said India's Education Minister P.K. Shahi.
Since the incident was caught on camera, an investigation was held. It was discovered that as many as 1,000 students cheated on the national exams at that school, but only about 600 were expelled. Still, the practice remains common across India, The Hindu reported.
According to Indian education experts, the practice is likely to continue as the problematic education system is plagued by teacher absenteeism, focus on rote learning, and lack of school infrastructure.