During calamities like earthquakes, there are stories that truly inspire us – just like the teacher who risked her own life just to save her day care pupils during an earthquake that hit their hometown.
Hailed a hero, 61-year-old teacher Erlinda Ajero had very little time to evacuate her students as the magnitude 6.6 earthquake hit Rodero, Makilala, North Cotabato. Instead of running out and causing panic to her students, she gathered them around like a mother hen and sheltered them with her body.
But the earthquake was too strong for Rodero Day Care Center, leading to the collapse of the school building. Debris hit the teacher, but her students were safe. The kids are out of danger; though one had to be brought to a hospital in Davao City due to a fractured hand.
As for Teacher Erlinda, she sustained various injuries from the collapsed wall, but would never hesitate to do it again. The hero teacher was praised all over social media after her son, Marky Mark Ajero, shared her heroic deed on Facebook.
Mark, who also happens to be a public school teacher, narrated that his mother was having a class when the strong earthquake happened.
"Niyakap na lang daw niya ang mga bata sa loob ng room kaya siya tinamaan ng pag collapse ng wall," Mark shared.
Though he knew his mother wouldn't have wanted it any other way, Mark was scared when he heard about what his mother did because she had a previous head injury. Thankfully, his mother is out of danger and in a stable condition.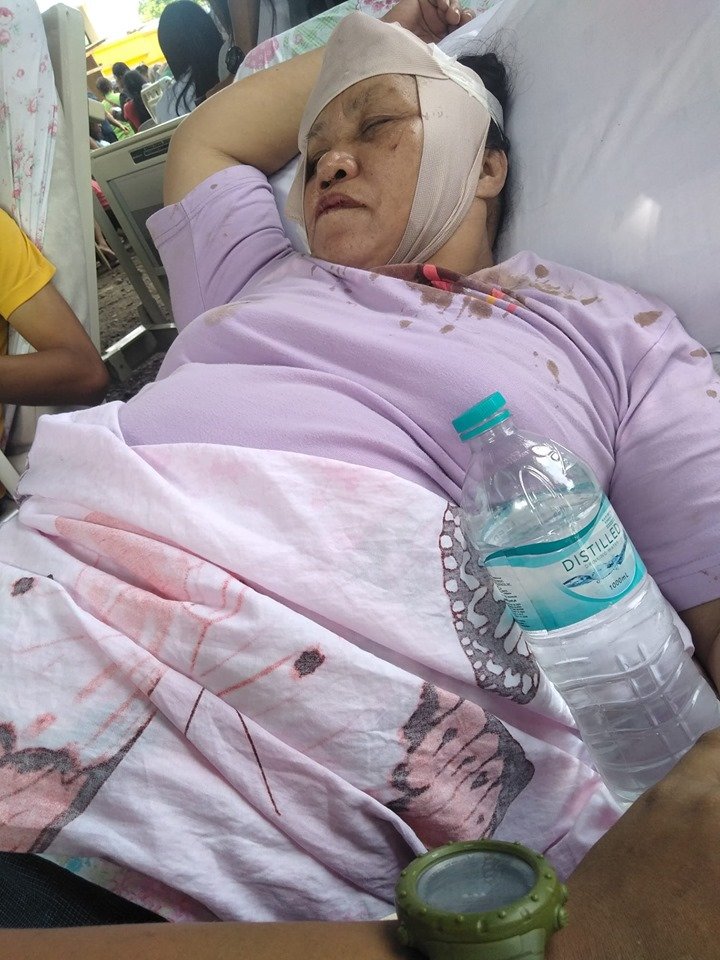 Photo credit: Marky Mark Ajero / Facebook
Mark said he understands why his mother risked her life for the kids.
"Twenty five years nang day care teacher [si mama], parang anak na po turing niya sa mga bata. Uunahin po niya kapakanan ng mga bata niya bago sarili po niya," Mark told The Philippine STAR.
"We encourage her before na magstop siya pero mahirap po daw kasi part na ng buhay niya ang pagtuturo."
Though she's feeling better, Teacher Erlinda still experiences pain in her body and couldn't walk.
"She is doing fine po. [Pero] 'di pa po masyado makagalaw si mama dahil masakit po 'yung katawan niya. 'Di din siya makalakad dahil sa sprained ankle po," Mark explained.
The hero teacher was visited by "Kulas the Vlogger" of Becoming Filipino after her story went viral…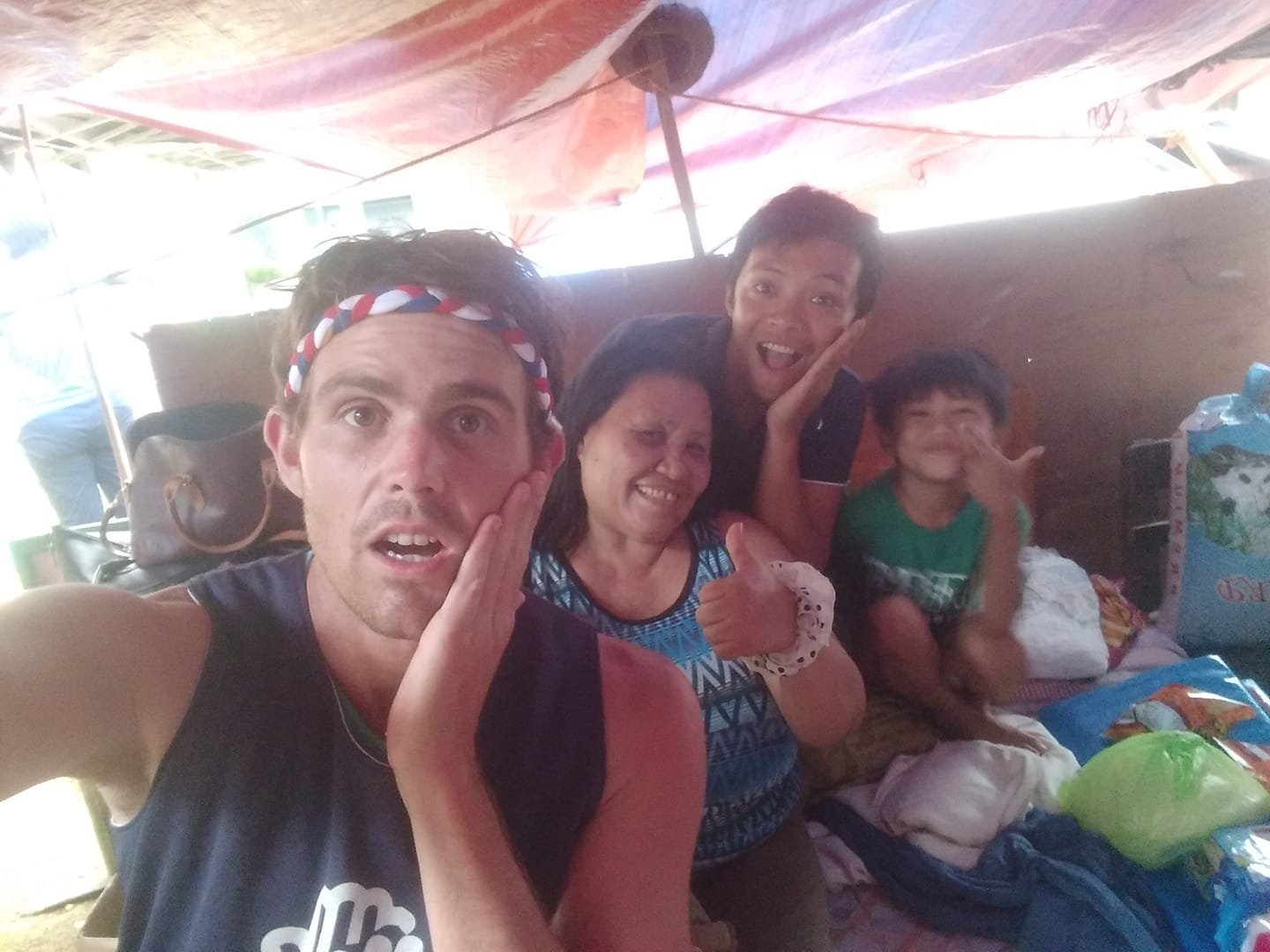 Photo credit: Marky Mark Ajero / Facebook
Salute to Teacher Erlinda! For anyone who wish to send help, simply contact her son Marky Mark Ajero at 09090026962.