For the time since she started school, wheelchair-bound 10-year-old Ryan Neighbors from Louisville, Ohio, was finally able to join a field trip after a teacher offered to carry her on his back throughout the activity!
A heaven-sent angel to the family, teacher Jim Freeman of Tully Elementary School offered to carry Ryan after learning that she hasn't joined in any school trip because her wheelchair limits her movement in these outdoor destinations.
Photo credit: Team Ryan – Facebook / Shelly King
While her mother, Shelly King, was already prepared to take Ryan to an "alternate field trip day" like she had always done in the past, she was rather surprised to receive the offer from Teacher Jim.
She proudly shared the story on her Facebook page.
Photo credit: Team Ryan – Facebook / Shelly King
"If I haven't bragged on my kids school enough – well, listen to this.

They are going on a field trip to Falls Of The Ohio today. Obviously, NOT accessible. I was preparing for an "alternate field trip day" when a male teacher reached out and said "I'm happy to tote her around on the falls all day!"

She is sooooo excited to do this independent from me. Omg MELT MY HEART.

Thank you Christie Pile for giving me these back pack carriers, making this possible for Ryan. I CANT wait for pics today.

We are sooooo blessed to have an ENTIRE school that is so compassionate and empathetic and NEVER make her feel left out.

*** These are the things that the news should be talking about. These beautiful people should be shared with the world, to see and inspire. If you come across this post please share this post, let's make love go viral***
Truly, the world needs more people like Teacher Jim. After the trip, a tired but happy Ryan was all smiles as she talked about her experience – and her teacher was quite proud that he was able to make this kid feel good about herself.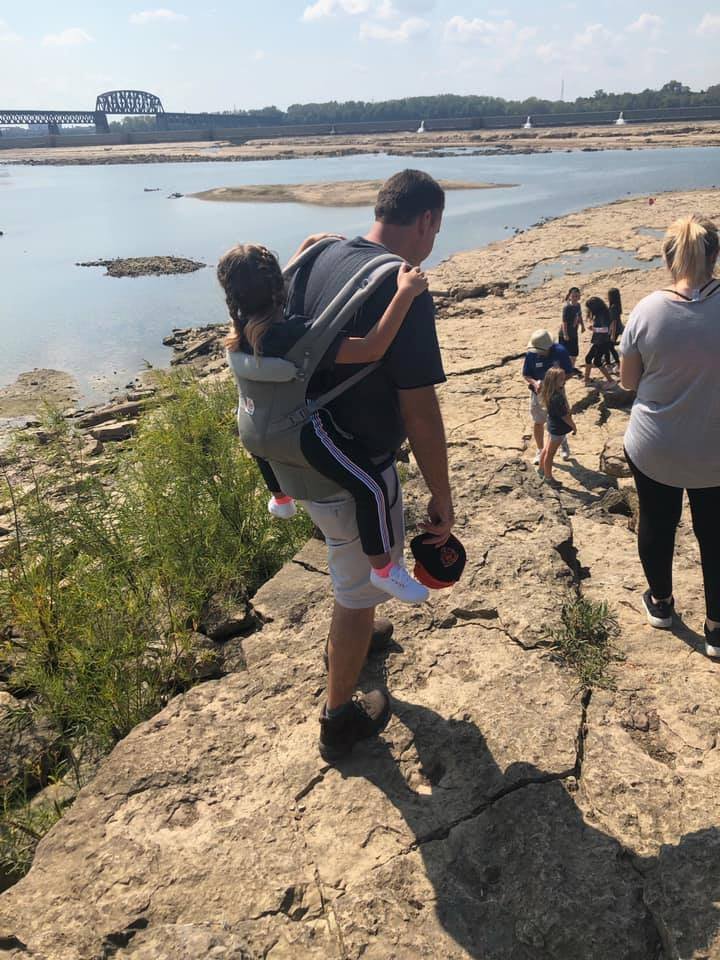 Photo credit: Team Ryan – Facebook / Shelly King
Teacher Jim didn't want Ryan to miss the lesson and fun with her classmates – and he was right! She really had a good time. God bless you, Teacher Jim.