A woman from the Tau't Bato tribe became an inspiration to many after she overcame challenges to be the first to graduate from college, so she could help her people.
In the Philippines, there are still a lot of ethnic groups and tribes that keep to themselves and stay at their traditional dwellings, even when their lives are sometimes in danger due to their current location, lack of access to health care, and their customs.
For example, the Tau't Bato tribe live in Singnapan Valley, Palawan. Their name means 'stone people' or 'dwellers of the rock', but they now at the valley in homes that are made mostly of light materials. When the rainy season comes or when there are storms, they take shelter at the ancient homes of their forefathers: at the caves inside the caldera of an instinct volcano.
Photo credit: ABS-CBN News
Juda Diklay is the first Tau't Bato to graduate from school – first in elementary, first in high school, and first in college! She recalls the hard life her people has when they evacuate to higher ground.
"Napakadelikado po nung mga dinadaanan namin papunta sa mga kweba. Puro bato, at kaliwa't kanang bangin ang dadaanan para makapunta doon at buwis-buhay talaga. May part pa doon na tatawid ng tulay na kailangan nakabalanse ka kung hindi malalaglag ka talaga," Juda shared.
But the Tau't Bato are a people of tradition, just like most ethnic groups. They go back to their dwellings in the valley when the weather is better, planting crops or going hunting for food. They live a simple life but it's a difficult life, especially when they get sick because there's no facility to provide health care at the village.
Since there were no schools in this remote area, the tribe does not know how to read and write. With no access to education or health care, the tribe still lives in the so-called 'Dark Ages'.
The Youth with a Mission (YWAM), a Christian missionary group, regularly takes the 8-hour hike from Brgy. Ransang, Rizal, Palawan to encourage the Tau't Bato to leave their dangerous life in their village and move to the lowlands where the children can go to school and everyone can have access to health care.
But they refused. They were afraid of what might happen to them in the lowlands or if their children could still return if sent to school there.
After 5 years of trying to convince the tribe, YWAM finally found success in Juda and her family. Juda wasn't really interested at first, but her younger brother Jonathan loved the prospect of going to school and learning. So, Juda and her brother became the tribe's first students.
Difficulties in School
Already 10 years old by the time she started Grade 1 at Ransang Elementary School, Juda felt out of place. Moreover, her mountain ways were much different from the lowland culture that she often got bullied.
"May mga nagsasabi sa akin noon na bakit daw ba ako nag-aaral eh taga-bundok lang naman daw ako. Wala naman daw akong silbi," she recalled.
She promised herself she would return to the mountains once she finished elementary, but Juda surprised everyone, especially herself, when graduated as valedictorian! This gave her some motivation to continue to high school.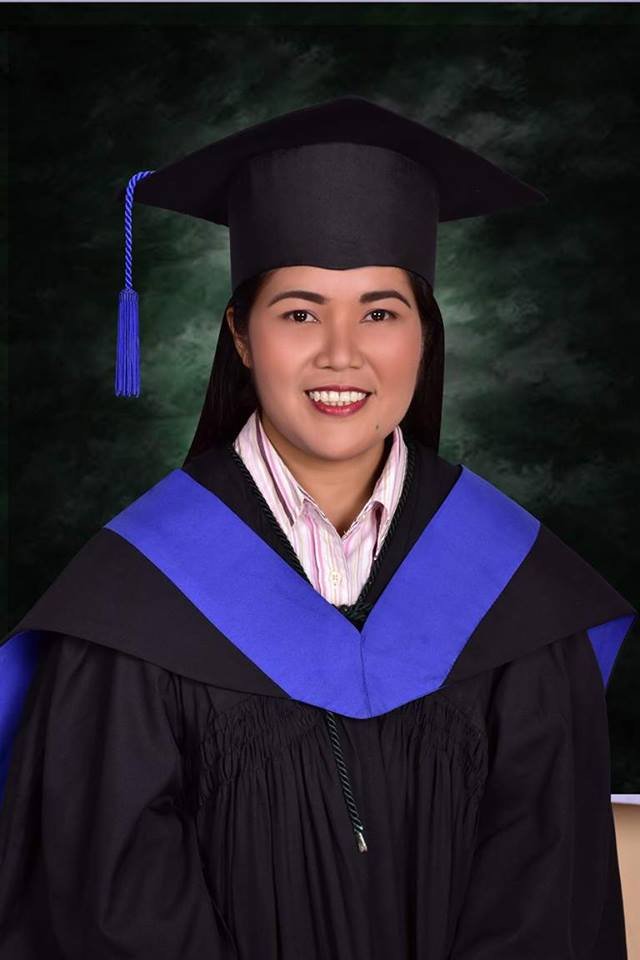 Photo credit: SMU DSWD MIMAROPA
Again, high school was a difficult challenge for the mountain girl who now moved to the city, Puerto Princesa, to study. She experienced more bullying.
"Nung high school naman po ako, may kaklase ako na sinira yung project na gawa ko dahil nauna akong magpasa sa kanila dahil hindi pa sila tapos at nauna ako sa deadline. Umiyak lang ako noon pag-uwi tapos gumawa na lang ako ng panibago at nagpasa pagkatapos nilang gawin yung kanila," Juda narrated.
She one again thought of quitting, but eventually learned to accept her fate and hoped she could use her education to help save her tribe.
"Masama bang mangarap ang isang taga-bundok?" she would sometimes ask herself but drew strength from her close friends and YWAM.
Understanding the worth of education in making people's lives better, Juda took up Bachelor of Elementary Education at the Western Philippines University (WPU) in Puerto Princesa to become a teacher to help her tribe.
While it's difficult to uproot the tribe from the mountains to educate them at the lowlands, Juda could now bring education to them in the uplands.
Photo credit: Good News Pilipinas / SMU DSWD MIMAROPA
"Babalik na po ako sa amin at magtuturo ako doon. Ipapakita ko sa kanila kung gaano kahalaga ang edukasyon," she explained when asked what she would do after graduation.

"Iniisip ko pong magturo ng ALS doon sa amin para lahat ng mga tao doon ay makapag-aral."
As one of the grantees of the Expanded Students' Grants-in-Aid Program for Poverty Alleviation (ESGP-PA) of the Pantawid Pamilyang Pilipino Program (4Ps), Juda was able to complete her college education.
Aside from bringing education to the Tau't Bato tribe, basic health care services are now available. Juda's father became the tribe's first (and currently the only one) Barangay Health Worker (BHW).
Not only did Juda make history as the first graduate of the Tau't Bato tribe, she also becomes their first inspiring teacher. Isn't that wonderful?