It is amazing how there are people who have no hands yet can create amazing things using their feet! For instance, there's this high school student who went viral for the impressive artworks she made using her feet because she had no hands.
Identified as Angel Mae Otom, this young woman studies at Olongapo City National High School.
Photo credit: James Konstantin Galvez / Facebook
Early this month, the 16-year-old student represented her school at the Division Schools Press Conference in Olongapo City where she got the attention of many netizens for her impressive work as entry for the editorial cartooning contest that she's entering for the first time.
Journalist James Konstantin Galvez shared some of Angel's photos, remarking that he was quite impressed by her work, especially because she's able to achieve this level of detail despite using her feet instead of her hands!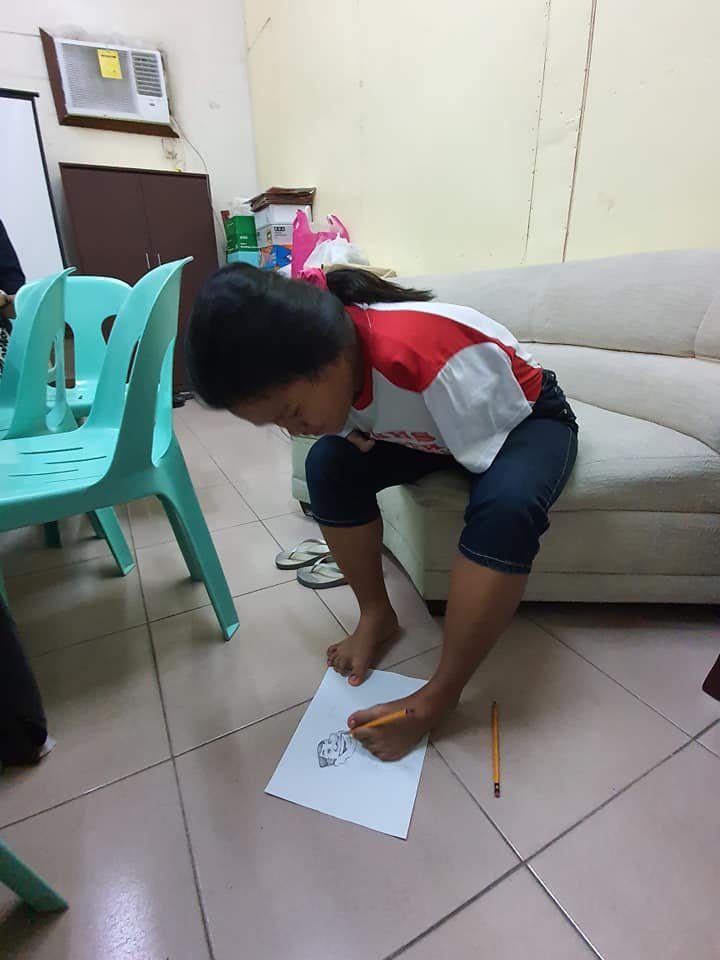 Photo credit: James Konstantin Galvez / Facebook
According to Galvez, he was impressed by Angel's determination, especially after learning that she was born with no hands yet she was able to overcome this by teaching herself to use her feet – and she's using her feet in doing something she truly loved!
"It was her first time to join the contest but the quality of her work is already at par with other best cartoonists around. Hope she gets podium finish at the NSPC (Schools Press Conference)," Galvez wrote in his Facebook post.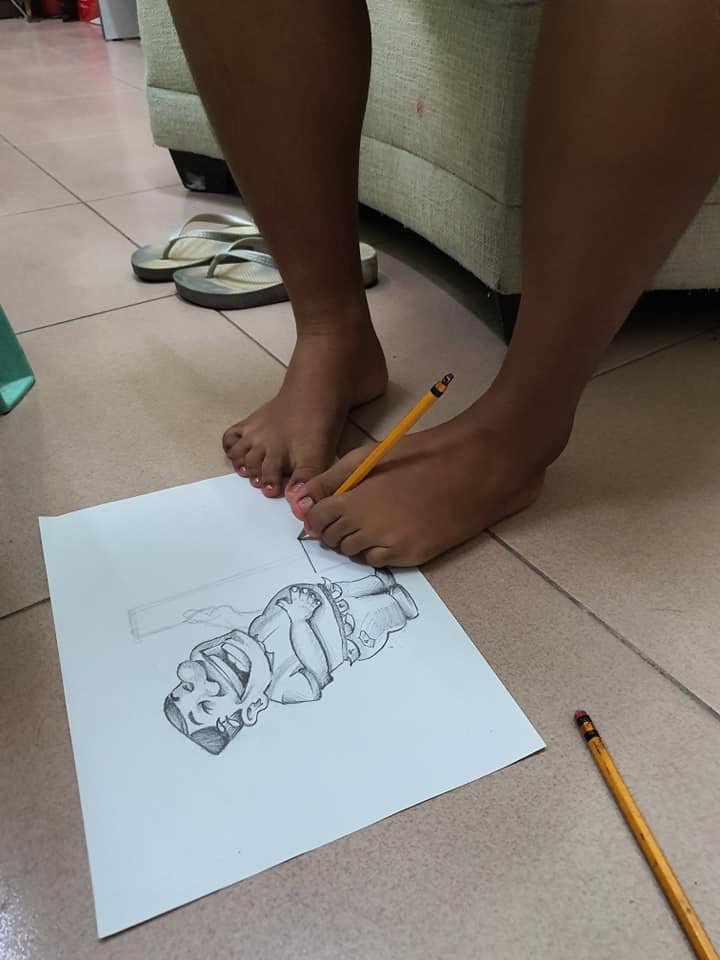 Photo credit: James Konstantin Galvez / Facebook
This post would make Angel famous, with many people expressing their support for the young artist.
"We've got to advocate the social model perspective for everyone to focus on the ability and competence of a person regardless of our differences. This is the inclusivity principle that we want to happen in education and employment as well," a netizen wrote.
Many others praised Angel and hoped she would become a model for everyone else.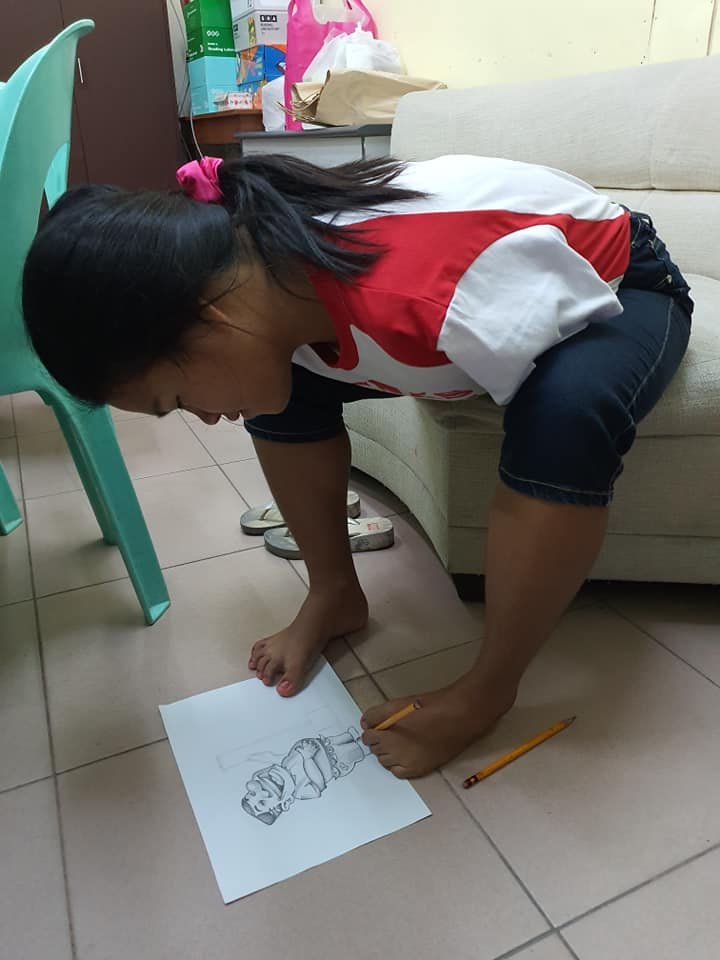 Photo credit: James Konstantin Galvez / Facebook
But not everyone is impressed.
"I also do hope that there won't be any special treatments to her works in competitions because she's a talented and amazing person with disability. Let's keep the judging fair, shall we?" another netizen commented.
Galvez was not happy with the comment.
"The photo is meant to inspire. The judging process is a totally different story. And am sure the judge is credible enough to make sound decision," the journalist calmly replied.
Others agreed.
The supervisor later commented that though Angel ranked sixth, she did not qualify for the Regional Schools Press Conference (RSPC) because she didn't make it to the Top 3. Still, her story was truly inspiring – and having made it this far is already quite impressive for someone with no hands to make the drawings!
Congratulations, Angel! Keep the faith…