A student who sang "Too Good at Goodbyes" received praise from no less than the song's singer, Sam Smith! But this young Pinoy student would also get invited by Ellen DeGeneres to appear on her show! Wow.
It all just began when the blind student, identified as 21-year-old Carl Malone Montecido, sang the number so beautifully while trying out the videoke microphone at SM Bacolod at his hometown in Bacolod City, central Philippines.
Photo credit: Trixie Madison / Facebook
Netizen Trixie Madison was so impressed by the student's all-out performance that she would take a video of his concert-like cover and posted it on here Facebook account. Other netizens would soon pick up the video and repost it on various channels, expressing admiration over the young man's impressive cover. The video has received over 14 million views.
Soon, the video would actually reach Sam Smith – and the singer was so impressed by Carl's rendition that he would repost the video on his Twitter account. Wow.
"WHO IS THIS KID!!!!!? YOU ARE OUT OF THIS UNIVERSE WHOEVER YOU ARE ❤️" the singer wrote. On his Twitter account, the video received another 12.6 million views!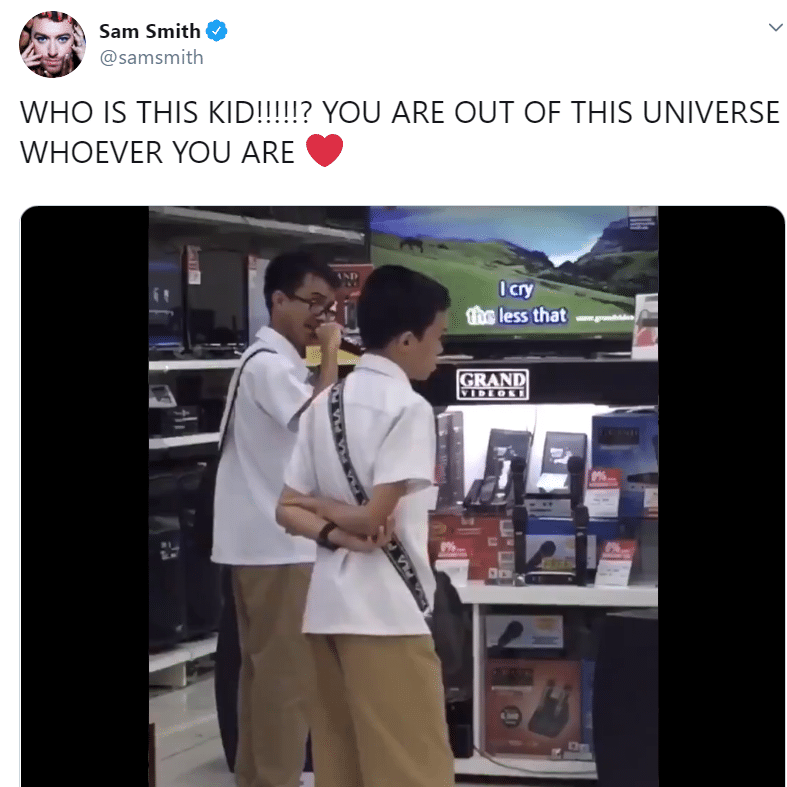 Photo credit: Vanity Fair
Aside from Sam Smith, other singers and international stars also took notice of Carl's performance.
Kelly Clarkson retweeted the video, writing, "This video has been going around my team as well! This kid is insane!!"
With so many netizens also tagging Ellen DeGeneres, the popular talk show host reportedly sent an invitation for Carl to be on her show! Wow. The young man confirmed this; though they are still working out details over this possible guesting.
Photo credit: Trixie Madison / Facebook
Everyone is truly impressed by Carl's performance. SM Bacolod management would also invite him back to perform again. This time around, they prepared a surprise for Carl and his parents, giving them a brand new Grand videoke symphony pro plus, two big carts of groceries, and SM gift certificates.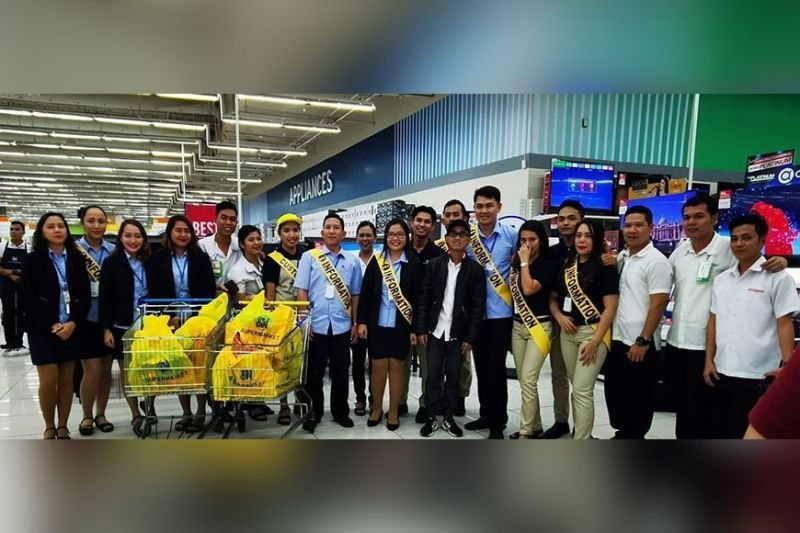 Photos by Sun Star Bacolod
As you might recall, Carl made it to Top 5 of ABS-CBN's Showtime's "Tawag ng Tanghalan" in 2016. While his singing career didn't take off then, a lot of his fans are hoping that he would be given another chance now that he got noticed by so many international singers and celebrities.
Check out his impressive cover of Sam Smith's "Too Good at Goodbyes" here: