He might just be a sidewalk vendor, not a teacher, but 66-year-old Tatay Guillermo De Guzman has earned praise on social media for tutoring kids from an elementary school near his stall along EDSA in Quezon City.
Tatay Guillermo's inspiring story was first shared by netizen John Felipe Faigmani who noticed that there were always students at the stall, hanging out and looking busy. While this was a usual sight in the area, John got curious one day and decided to check out what these kids were doing.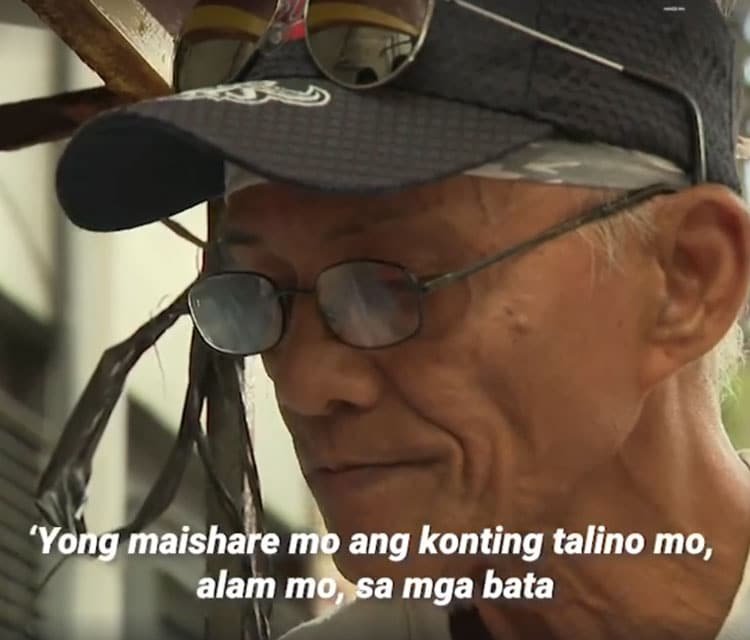 Photo credit: Bayan Mo, Ipatrol Mo / Facebook
He noticed that they were seemingly receiving lessons from the old vendor; it was something that surprised John.
As he went closer to 'investigate', he saw that the vendor was giving the kids a quiz in spelling and also teaching them the meaning of the words. John was so impressed that he took a video and shared it on his Facebook account where it quickly went viral.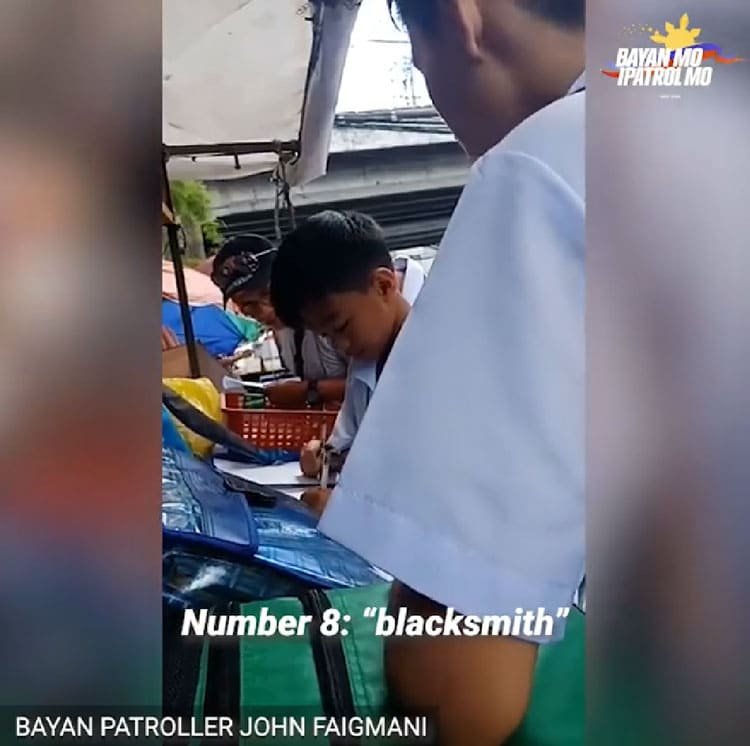 Photo credit: Bayan Mo, Ipatrol Mo / Facebook
A lot of netizens praised Tatay Guillermo for what he is doing, especially after learning that he was not getting anything as payment from the students for the tutorial services! In fact, he was actually the one giving them school supplies, providing the bond papers and pencils they use for the after-school lessons.
Soon, Tatay Guillermo would be featured on civic-oriented show, "Bayan Mo, Ipatrol Mo".
Photo credit: Bayan Mo, Ipatrol Mo / Facebook
In the interview, Tatay Guillermo shared that he is actually just a high school graduate from Bulacan. But this did not stop him from sharing his knowledge with these elementary kids.
It turned out they were not his first students.
Back when he was much younger, he worked as janitor and messenger. On his free time, he also sidelines as tutor.
His love for teaching continued even now that he is in Manila. He sells gadget accessories near a school in Quezon City. According to Tatay Guillermo, he readily helps the kids learn their lessons and provides free tutorial services for things they find difficult.
Photo credit: Bayan Mo, Ipatrol Mo / Facebook
He also makes quizzes and tests, with the kids having a weekly contest. The week's highest scorer goes home with anything he likes as a special prize from Tatay Guillermo's store! This motivated the students to study harder and come back each day.
Asked why he's spending his own money for these children, Tatay Guillermo said he's happy to help them. Their happiness also makes him happy! His only wish now is to find a spot where he could sell his gadget accessories while also having a chance to teach more kids in the future…