The sudden passing of NBA legend Kobe Bryant left millions of people in tears. But thousands of tributes would soon pour in for the basketball superstar who perished alongside his 13-year-daughter Gianna and seven other people.
Various tributes were shared online from celebrities to fans and ordinary people. One of these came from John Herbert Santiago, a Grade 12 STEM student from Panipuan High School in San Fernando, Pampanga.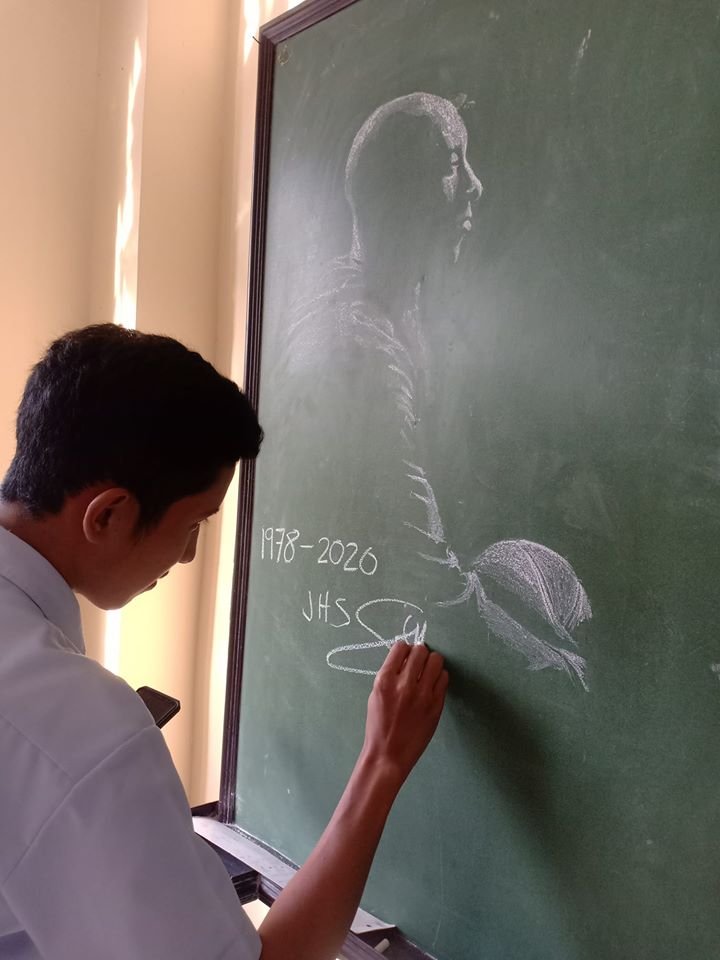 The senior high school student used chalk to create the impressive tribute to Kobe Bryant. What's so amazing is that the student was able to capture Kobe's likeness even with just the chalk and the board! Moreover, this talented student used a technique that made Kobe's image appear even if he did not draw his entire body.
Outlining Kobe's face and adding more details on what appears to be a hoodie the basketball star is wearing, John Herbert amazed everyone with his talent. The picture looks so detailed even if it was obvious that he only did fewer strokes in this silhouette art. What do you think of his drawing?
A lot of netizens praised this young man for his talent and the beautiful tribute he made for "The Black Mamba". Many were hoping that John Herbert would make a similar tribute on canvas that they could buy so they can also have a beautiful drawing of Kobe in their homes.
A number of netizens were glad that the teachers let the young student do this, but he revealed in a comment to his original post that he had actually done the tribute during their break time. Others said his teachers probably did not mind and might actually love what he had done for Kobe that day. Later, the young man revealed that their class adviser wanted to keep the artwork on the board.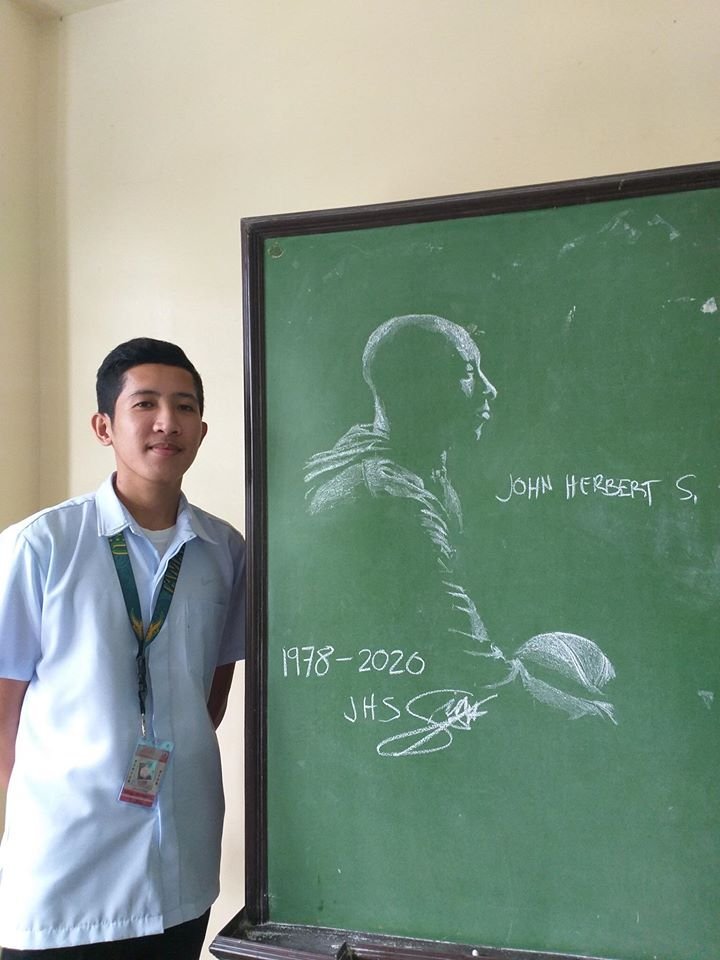 John Herbert's drawing would soon go viral, with thousands of netizens sharing the post and praising the #BlackMamba tribute.