In this time of COVID-19, a lot of school activities have been cancelled; that includes graduations! And while most schools decided to simply let everyone pass this year, no matter their actual class standing, it is still a sad time for many, especially graduating seniors.
Understanding that this is particularly difficult to them, one principal decided to visit all the 612 graduating seniors of his school to give them a 'graduation' surprise.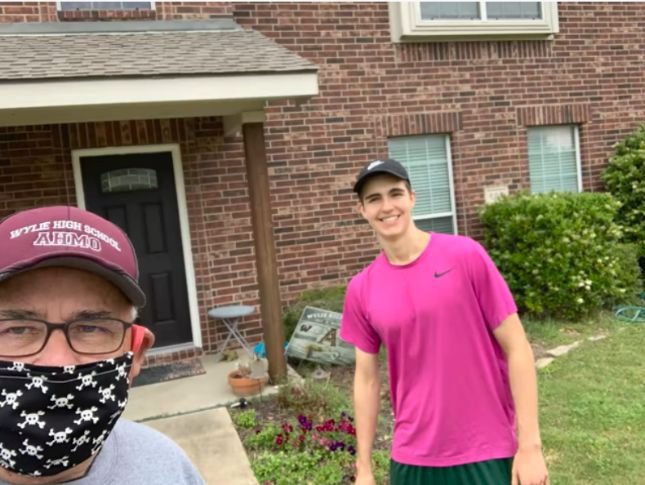 Principal Virdie Montgomery of Wylie High School in Wylie, Texas gave the school's graduating seniors a special 'graduation' they will surely treasure.
"I looked at that calendar and I saw all these things that the seniors were going to miss. We're a very tradition-laden school and these kids have gone their whole lives looking at what all the seniors have done before them, and got to do, and that they looked forward to doing," Principal Virdie explained.
"I just said to my secretary, 'give me a map.' I had 17 pages of Google Map addresses."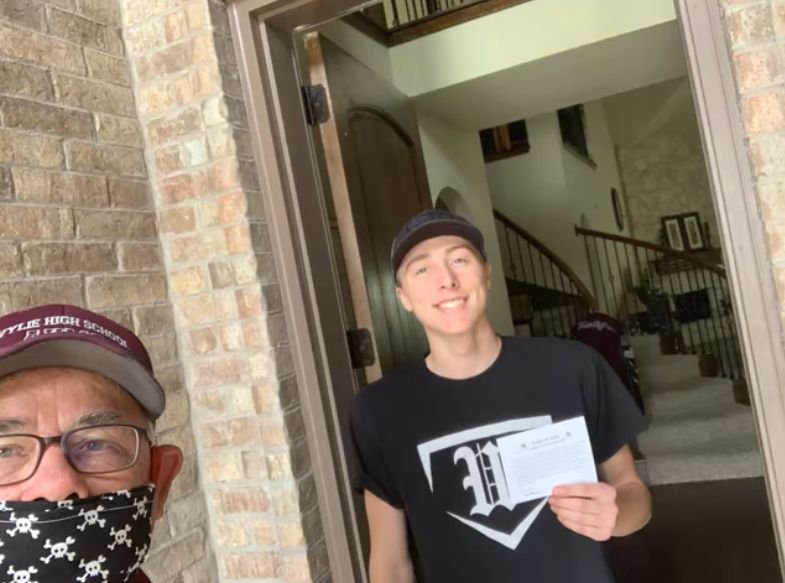 He mapped out his trip to ensure he would have a more efficient way to visit the students. Then, wearing a 'pirates' mask to honor the graduating class' mascot, he went across the city to fulfill his mission.
To ensure that it would also go as quickly as possible, Principal Virdie's wife drove so he could simply hop on and off from the passenger seat, navigating the city using the Google Map addresses.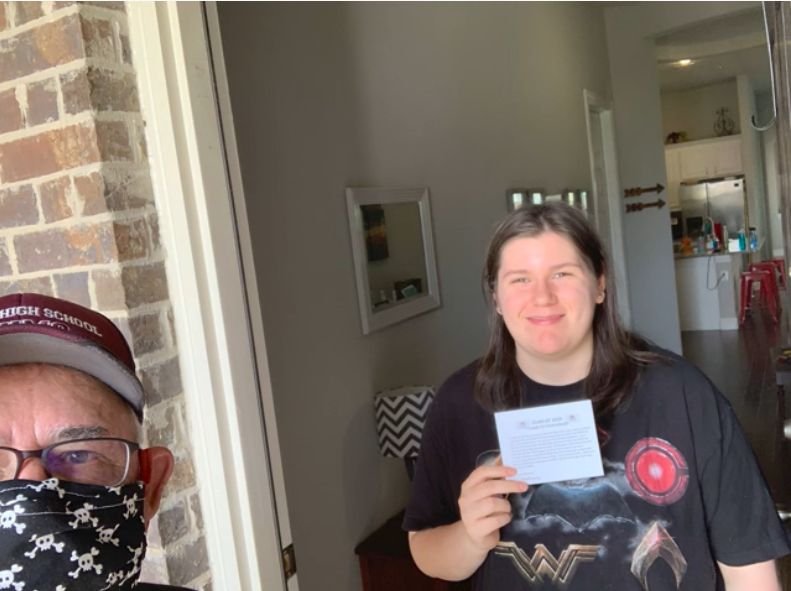 "The first day we started with a fresh tank of gas, we got back home and I said, 'dang, we did 67 miles today,' just going up one street and down the other," Principal Virdie admitted. But he didn't give up.
"I would walk up to the door wearing a pirate mask, I'd knock on the door and the parent would have to go get them out of bed or wherever they were, and they'd come to the door and I'd tell them, 'Things aren't really happy at Wylie High School right now because you guys aren't there, but one of these days we're gonna snicker about it.' And I'd hand them one of those little fun Snickers and a card and we'd go from there."
The principal also made sure to take a selfie with the students or a family member as stand-in, if the student is not around. Then, he put all the selfies in a video. It's truly sweet that he went out of his way to do this, making the graduating seniors feel extra special!
Check out this video: