There are many far-flung places in the Philippines that are difficult to access yet have plenty of communities. A lot of these areas have small schools where teachers handle mixed classes because the manpower is too few. And many of these areas are difficult to reach, but the teachers have to go there to empower the young minds.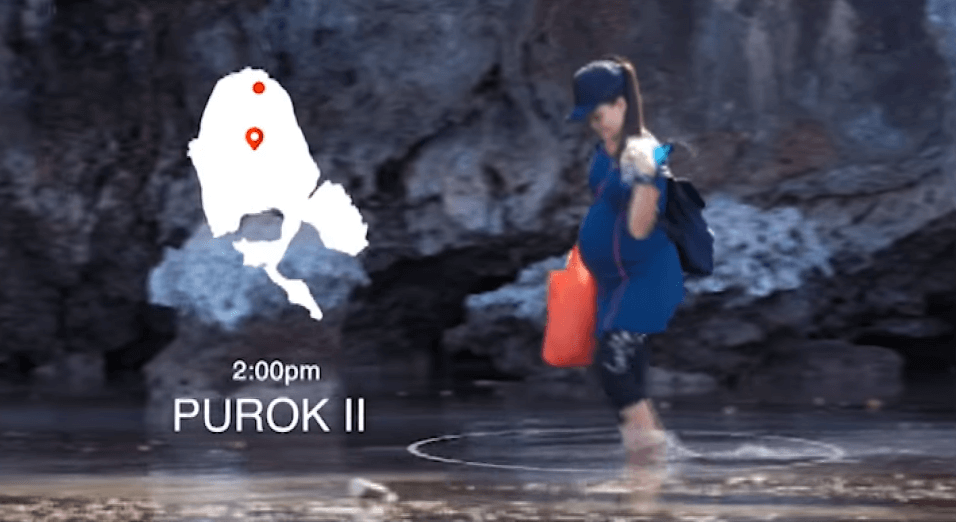 Photo credit: GMA News / YouTube
Recently, the story of a pregnant teacher who walks to 2-3 hours to school, passing through seawater by rocky cliffs, touched the hearts of many netizens. Despite being 9 months pregnant, Teacher Jay Ann Solibio has to do that to reach her students at Patag Elementary School Annex in San Jose, Occidental Mindoro.
Photo credit: GMA News / YouTube
Teacher Jay Ann shared that she was excited to learn some 4 years ago that she will be assigned to the school after learning its name. But was rather shocked when the 'patag' (plains) she expected actually was a mountainous area that is only accessible through a very difficult road.
To reach the school, one has to cross the sea from the main island of Mindoro towards the small island. Then, the long trek will begin. But it's not an easy walk because Teacher Jay Ann and everyone else, actually, often have to get wet because part of the path is through the sea. They're lucky to pass through the area at low tide but during high tide, the seawater could reach up to their chest!
Photo credit: GMA News / YouTube
The rocky limestone cliffs had sharp, jagged edges that could easily scrape your skin if the seawater pushes you to the side. It's also possible to get swept away to sea, leading the teachers to ask for life vests but they received none.
The sea trek is just part of the long journey as the teachers hike towards the school. In her condition, Teacher Jay Ann finds it really difficult to walk that far but she has no other choice because has to reach the students.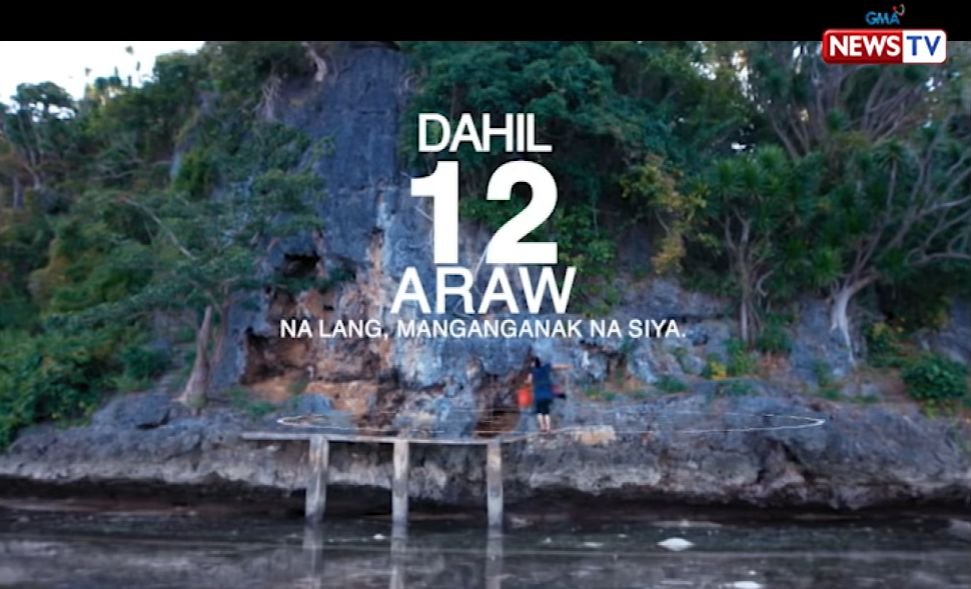 Photo credit: GMA News / YouTube
Because the trek takes too long, the teachers decided to simply live in the community and just go home during weekends. Using their own money, they built small huts near their classrooms. But they still have to make the dangerous trek for home during the weekends, then back to the school again after the short break.
Watch their plight here:
Thankfully, a replacement was finally sent for Teacher Jay Ann. Just like the pregnant teacher, she was also surprised after taking the long trek to 'Patag'…