However cliche it may sound, the fact that a bad fate can be overpowered by efforts and perseverance remains a reality that pushes many people to aim for success. One of the proofs that validated this was when a poor Filipino farmer's son not only got accepted, but also received a full scholarship at Harvard University.
Romnick Blanco, the seventh of nine sons of a Filipino farmer, was the same boy who have been through all the hardships of being a member of the family which is under the poverty line.
He was the same boy who endured the days with an empty stomach, crossed a bridge-less river amid the intense heat, and did every way he can just to equip himself with the knowledge he thought would make his family's life better.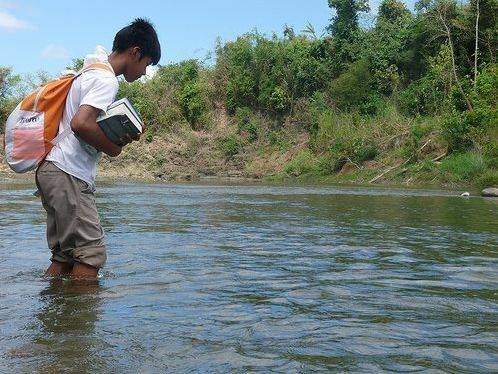 According to Romnick, people who are living in the same community as he is, believed that no matter what takes place, they will be poor forever. "They see no light at the end of the tunnel," he added.
But instead of just believing with them and settling with that fate, he chose to believe that there is still hope and that he could still do something to make their community bright. He put a lot of efforts with hi study, and he had just proven all of them wrong!
Because of Romnick's ability and undying positive outlook in life, he caught the attention of the Green Earth Heritage Foundation. Counting on what Romnick can do, they had set to nurture his talent, passion, and faith.
The Green Earth Heritage Foundation gave him a great opportunity through awarding him with a full scholarship at ab international school in Manila, where he excelled in every subject. That became one of the bridges that got him accepted to the prestigious Harvard University.
"Right now, my mind is focused on preparing for my next mountain to climb—Harvard.   But if I may share what is in my mind—I yearn to see many more farmers' children experience my blessings.
If not for my foundation coming to our neck of the woods teaching us to live, hope and dream and backing us up all the way, you would not be writing about me today. There are a number of other farmers' children who are very promising in our community.
If only GreenEarth had more resources to look after many of us, my beloved foundation has proven that it knows what to do to help get a farmer's child to Ivy League!
I pray more people will consider supporting us in our movement of transforming land, transforming lives."
Many of us feels hopeless because of the situation we are into right now. But Romnick had just pulled the trigger for us to also make a move, not just for ourselves, but also for the good of others.
Poverty is never a hindrance, as long as we are working hard and pouring our dedication to achieve something, we can make it! In a world of hopelessness and despair— we should be another Romnick…
Sources / Image credits: Facebook / News5 Features, Town & Country PH