A market vendor mom prepares her son for online by buying him a cellphone. The sweet gesture has gone viral, with many netizens praising this mother for doing everything to ensure that her son can still go to school amid the pandemic.
In a post that has gone viral on Facebook, News5 Features shares the pictures taken by netizen Mico Tan outside a mall in Mandaluyong. In the post, a woman can be seen looking lovingly at a boy who was using a cellphone.
Photo credit: Mico Tan / News5 Features – Facebook
While this might just be another ordinary picture, the story behind the photos touched netizens' hearts.
According to Mico, the woman is a vendor at the public market. After learning that kids won't be able to go to school for face-to-face learning this school year amid the COVID-19 pandemic, the woman used her earnings at the public market to buy the boy a new cellphone so he can attend online school.
"Ready for online class na siya hehehe. A mother's love," Mico wrote as he shared the touching photos. The woman could be seen lovingly watching the boy as he uses the phone for the first time. It was really so sweet.
Photo credit: Mico Tan / News5 Features – Facebook
Netizens were impressed by this woman's sacrifice for her son. Others prayed for the two, with many also advising the kid to do well in his studies so he can give back to his mother when he is older.
"Aral ka ng mabuti kuya ha. Love na love ka ng nanay mo, sana balang araw, masuklian mo lahat ng pahihirap nya para sayo.😊," one netizen wrote.
"Sana ung mga bagets mag aral ng mabuti..kc bago nkabili ng gadget mga magulang nila malamang pinaghirapan at pinag ipunan pa yan…" another agreed.
Others slammed the Department of Education (DepEd) for its move to shift to online learning.
"Sana nilibre na lang ng DepEd ang lahat ng cellphone. Sa panahon pa ngayon mas importante ang pagkain para mabuhay ka. Aanhin mo naman ang gadget kong gutom naman ang pamilya mo. Sana DepEd mag decision po kayo ayon sa antas ng buhay ng bawat tao. Dahil ang ibang tao ay hindi katulad sa antas ng buhay nyo na may internet sa bahay, naka ipad ang mga anak. Sana po isip isip din tayo. Just saying lang po. Personal opinion ko yan. Salamat po," one netizen wrote.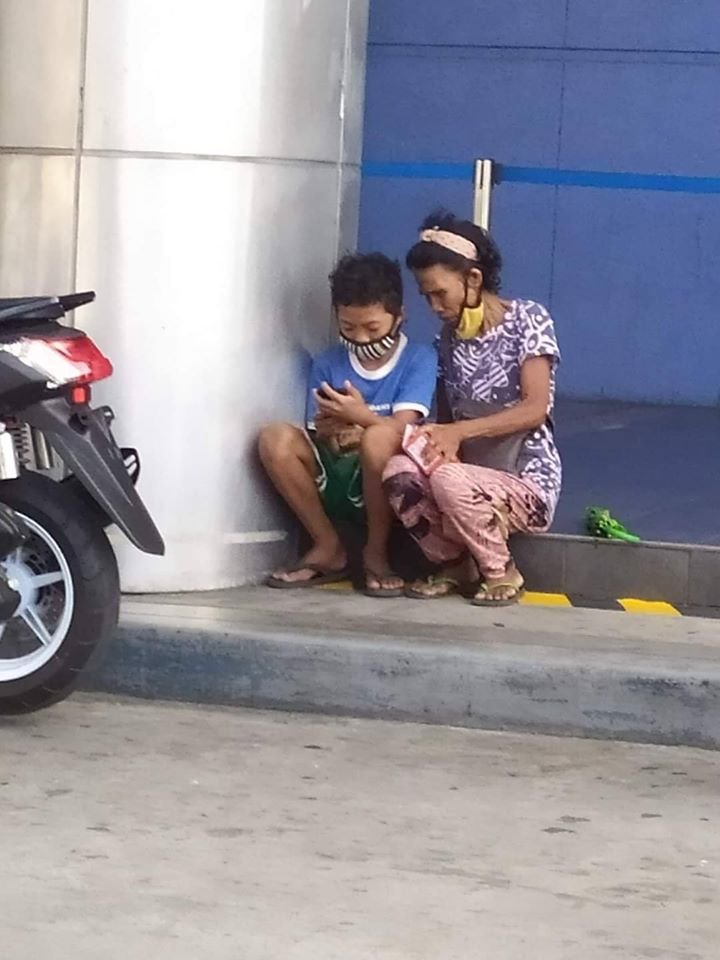 Photo credit: Mico Tan / News5 Features – Facebook
However, the DepEd promised that it would provide learners with printed learning materials so parents won't have to buy gadgets and find internet connection for the kids to go to school.