For making too much doodles, one student got in trouble in school. But with the support of his parents who found him an outlet after school for doing his art, the kid would actually earn some money shortly afterwards as he landed a job doing what he loves to do: making doodles!
It didn't start out well for 9-year-old Joe Whale who got in trouble in school because he fills up his notebooks with doodles and sometimes doesn't pay attention to his teachers. Instead of getting angry and banning him from making drawings, his parents decided that he needed an outlet for his creative energy.
Image credits: The Doodle Boy / Instagram
So, they enrolled him to after-school art classes. With the boy actually being in the school's "Gifted Register" at age four, it was no surprise that he would also excel in this field. His doodles were so good that Joe would soon become known as "The Doodle Boy".
His works would soon go viral online, with many netizens expressing admiration over his artwork. His work caught the attention of staff at restaurant Number Four located in Shrewsbury, England. They invited Joe to fill their dining area walls with his adorable illustrations – and it's a popular wall for taking photos now!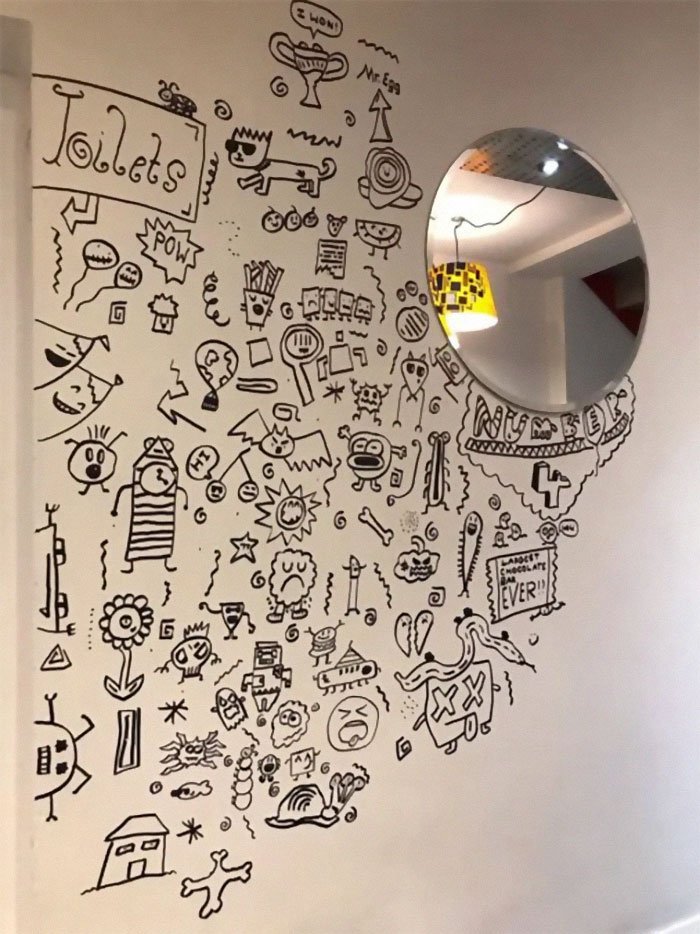 Image credits: The Doodle Boy / Instagram
The young artist's perky doodles are quite popular in their locality and in the online community. His parents were quite supportive as they drive him to the restaurant after school so he can complete the job.
"Joe loves doodling and we're so proud of everything he's achieving, the fact that a completely independent business has asked our 9-year old son to do a professional piece of work for them is incredible," Joe's dad Greg proudly said.
"I would advise parents to encourage their children to always follow their passion and dreams — research local workshops or groups within your local community."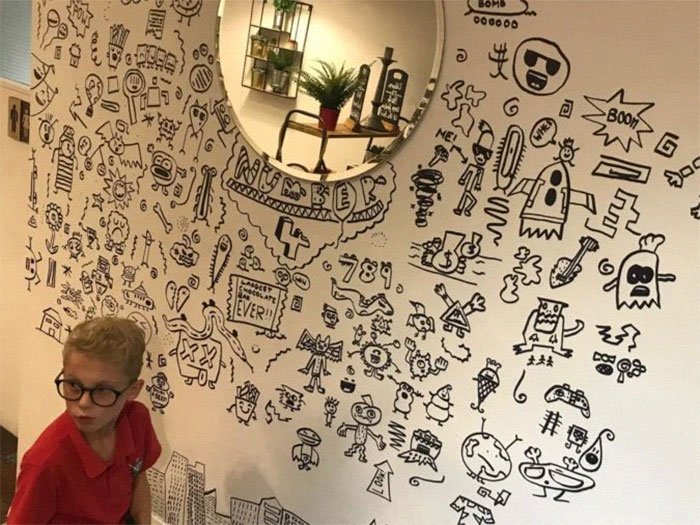 Image credits: The Doodle Boy / Instagram
So, from just making doodles on his notebook, Joe is now a professional doodle artist who earns money for his craft. Isn't that amazing?