These days, a lot of children already have their own cellphones. This is not just for fun and games but also for safety and security purposes as well as a tool for making their assignments or connecting with their classmates for assignments and group meetings. Indeed, a smartphone is a versatile tool and has become a very important "must have" item, even for many students.
But do kids really have to get the latest models? Well, definitely not! Now, if the kids already have phones but want a new one, with all the latest bells and whistles, then it might be a good idea to let them have it on a special "installment basis"! That sounds rather unexpected but the novel idea actually works.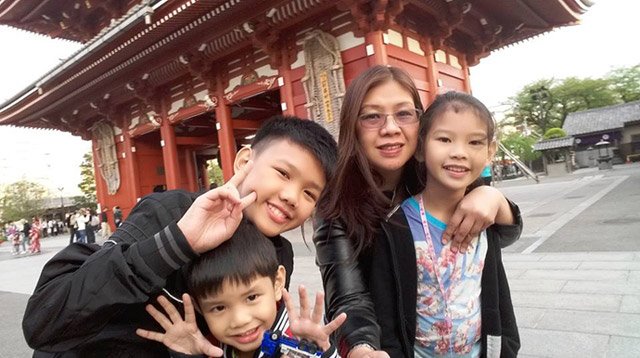 A single mom who has three kids, entrepreneur Michelle Mangahas knew she has to raise her children without spoiling them. She doesn't get any support from her children's dad, but she is doing well in raising her three kids: Mark, 14, Mika, 11, and Matthew, 6.
Although they already have phones, Mark and Mika wanted a new unit that came with a price tag of Php10,000. Though the businesswoman could actually afford to buy them the phone, she didn't want her kids to grow up without understanding how money works and thinking that they are entitled to everything her money can buy.
"I told them I didn't see a valid reason why a 14-year-old boy and a 10-year-old girl would need such expensive phones. I also told them they already had phones, which should be enough for school research and a little bit of gaming," Michelle told Smart Parenting.
"I told my kids na hindi obligasyon ng magulang na bigyan ng phones ang anak nila. Ang obligasyon ko is to feed them and send them to school."
Her kids understood her terms and were more than willing to pay up with their savings. Mark and Mika already had Php3,700 and Php5,000 in savings, respectively; thus, they used the money as downpayment for the phones. Then, their mom let them pay with no specific deadline.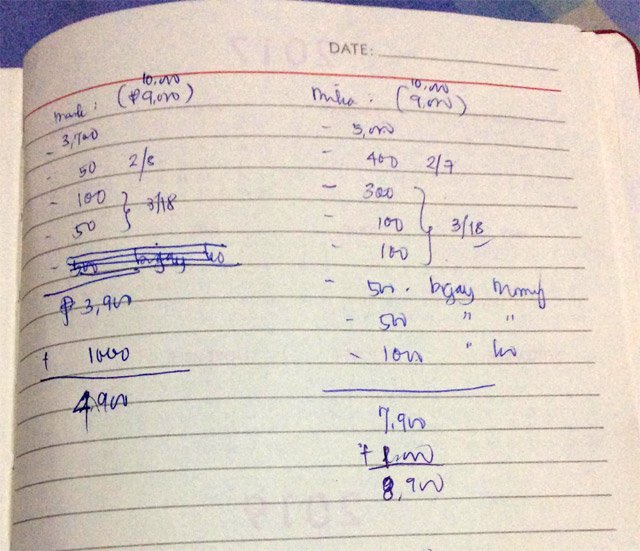 Surprising, the younger Mika is the one who's making larger payments despite having lesser allowance because Mark often spends all of this money on food. Mika is nearly done paying her mom for the phone, but Michelle isn't also pressuring Mark to pay up as soon as his sister is complete with the payments.
While some people think that the scheme is actually letting the kids learn how to have debts even while still young, others understood that Michelle is actually giving her children a good life lesson on responsibility as well as financial literacy.
Image credits: Smart Parenting / Michelle Mangahas