While many street kids ask people for money so they can have food or even have some 'baon' for school if they were actually studying, some kids in Calbayog, Samar, recently went viral after they were spotted selling their drawings instead of begging for money or food.
Netizen Adrian Moslares was out with some friends when they spotted the kids at the sidewalk outside a business establishment. The kids were busy making drawings on discarded cartons.
Photo credit: Adrian Moslares  / Facebook
While the artworks are not elaborate, it is easy to see that the kids poured much of their talent in these drawings. They tried their best to create drawings of popular children's cartoon characters, things you can see in nature, people, and even some patriotic pieces, like the Philippine flag.
A lot of people were impressed by these kids, especially because they are just selling the pieces for Php5. Some are even priced at just Php1!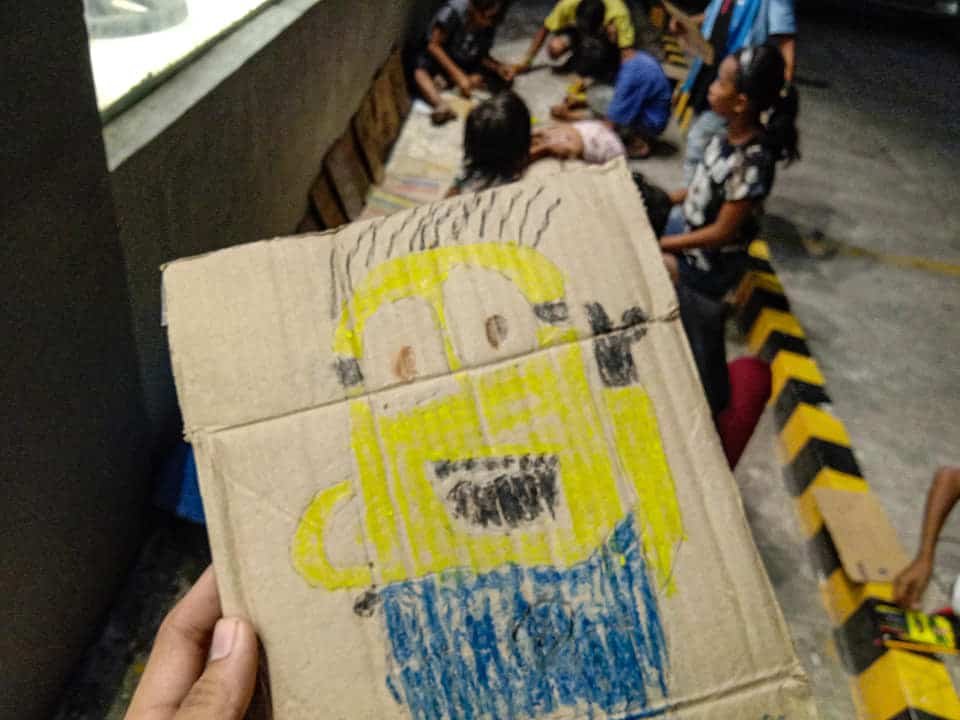 Photo credit: Adrian Moslares  / Facebook
While some people might say that their kids could easily create similar drawings, many pointed out that these are street kids who are hoping to earn some money the honest way. It wouldn't hurt to buy a couple of these children's drawings, just to ensure they have some food for the day.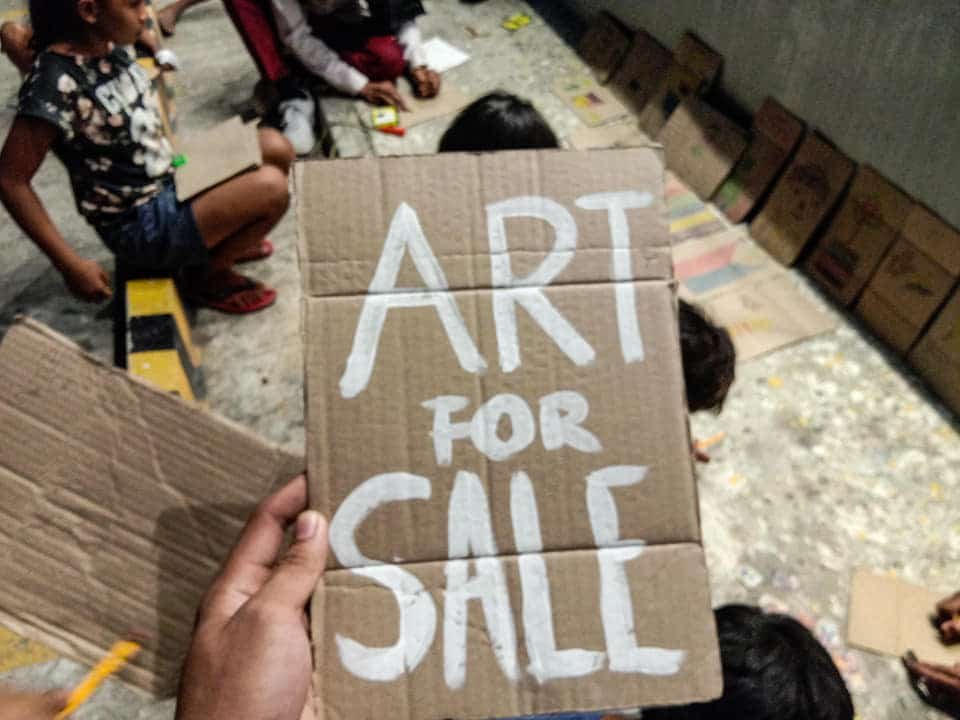 Photo credit: Adrian Moslares  / Facebook
But perhaps these kids go to school since they appear to have mastered the art of making drawings and also selling their goods. Great business-minded kids at such a young age, right?
According to Moslares' post, the guy in green who had a bag on his shoulder was actually the one who taught these kids how to draw. He had also given them the art materials.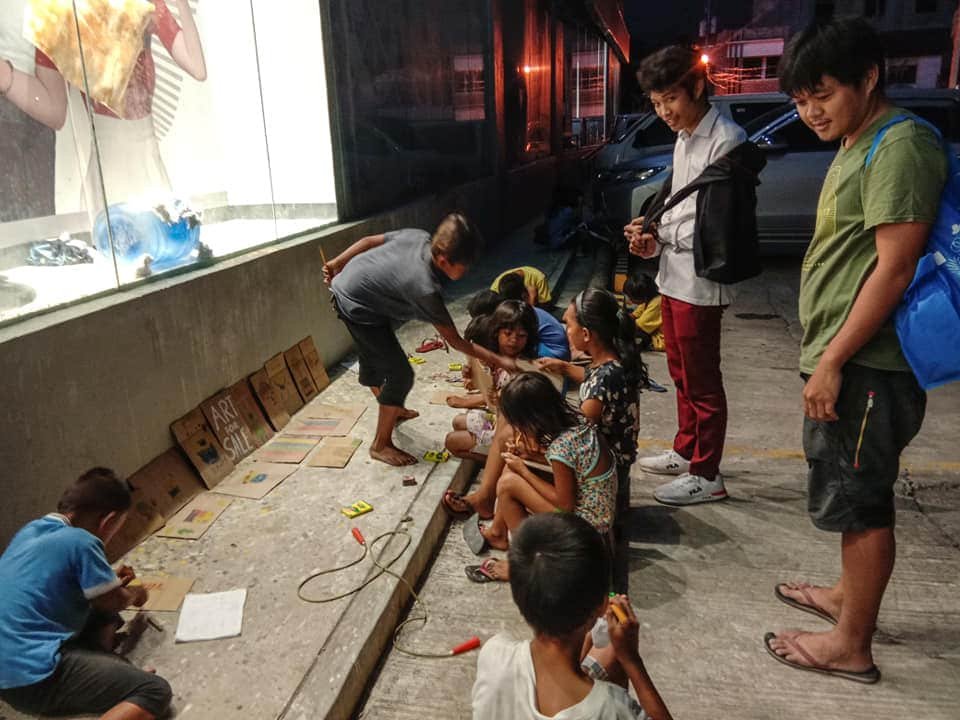 Photo credit: Adrian Moslares  / Facebook
Quite a number of netizens expressed interest in buying these kids' art and supporting them in some other way. While the kids are from Samar, these kindhearted netizens are surely going to find a way to help these kids.