In this world, not everyone is lucky enough to be born in a rich family where they are well provided for. Many have to struggle to even survive another day.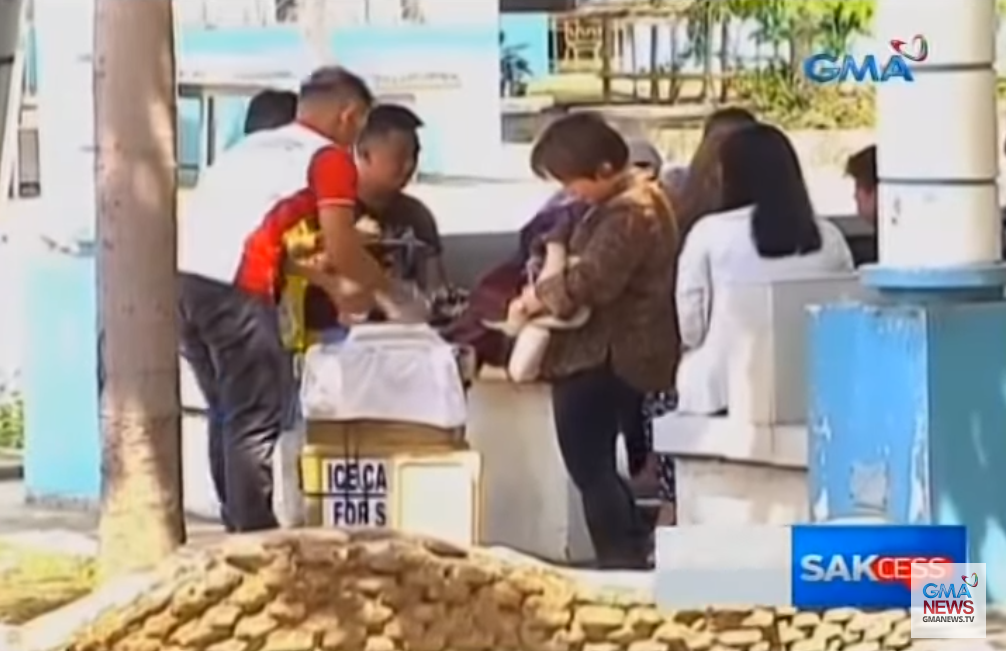 Photo credit: GMA News / YouTube
It is said that education is the key to success; thus, many poor families strive to send their children to school so that they can have better lives in the future. But even that dream is difficult to fulfill, especially if they are not able to find scholarships or any form of financial assistance.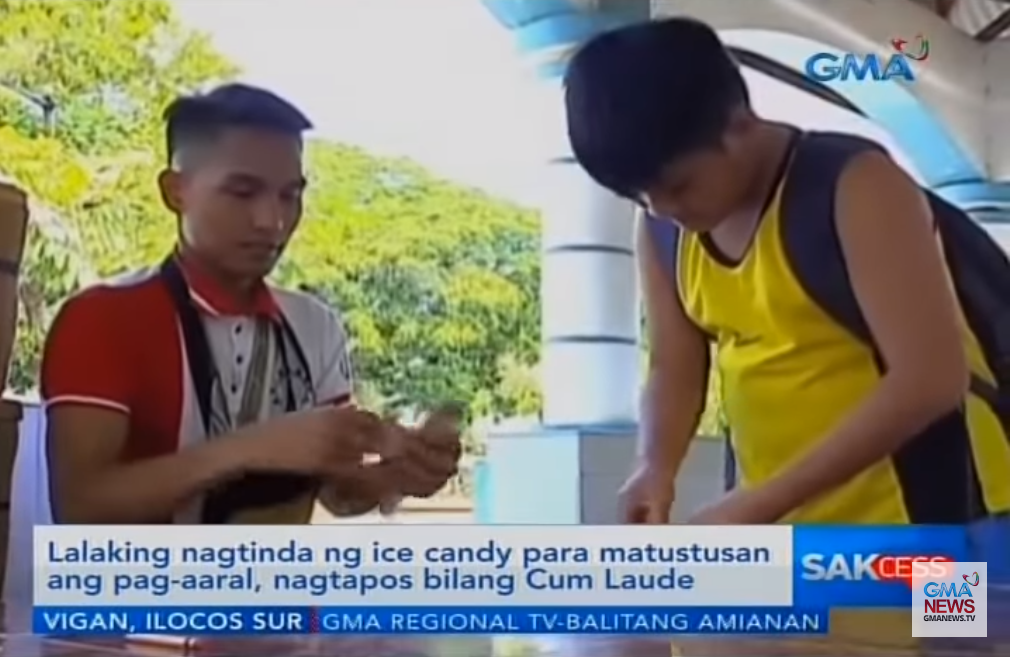 Photo credit: GMA News / YouTube
Due to poverty, Joel Quitariano had to live in an orphanage. But growing up in one did not hamper his dreams. While he knew that life was difficult, he always had his eyes on his goal to finish college and have a better future.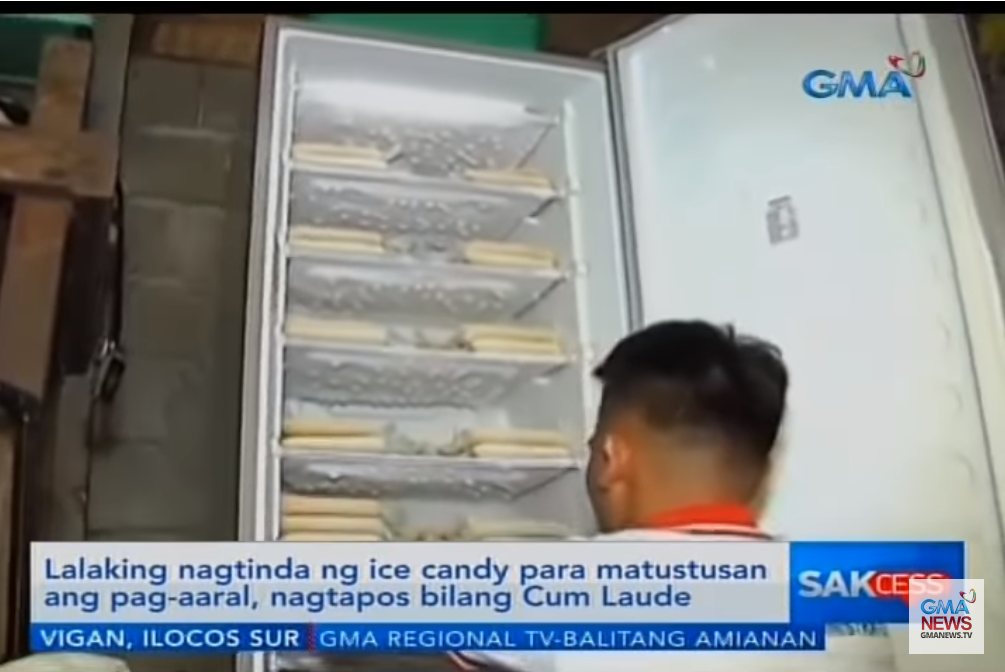 Photo credit: GMA News / YouTube
To support his studies, Joel decided to sell ice candy. Through this business, he was able to finance his education. But this did not stop there. The young man was able to grow his business and was eventually able to buy his own refrigerator so that he could make and sell more ice candy!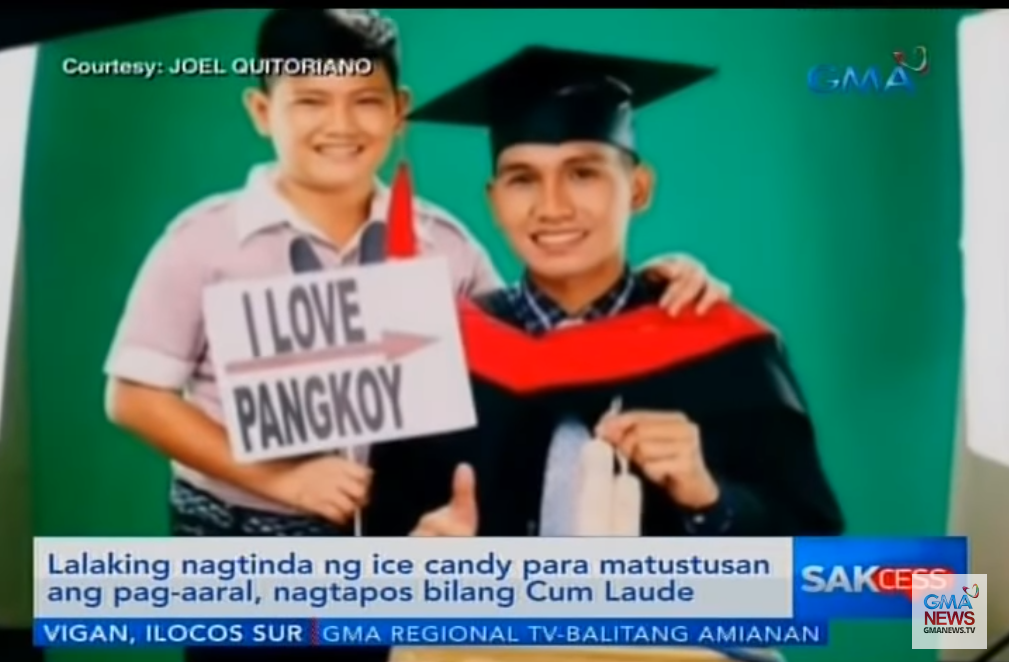 Photo credit: GMA News / YouTube
Thanks to his hard work, he was able to earn enough money not just to support himself in school but to also adopt a child. He knew how it was to live at the orphanage; thus, he also knew that he could help out by adopting this kid.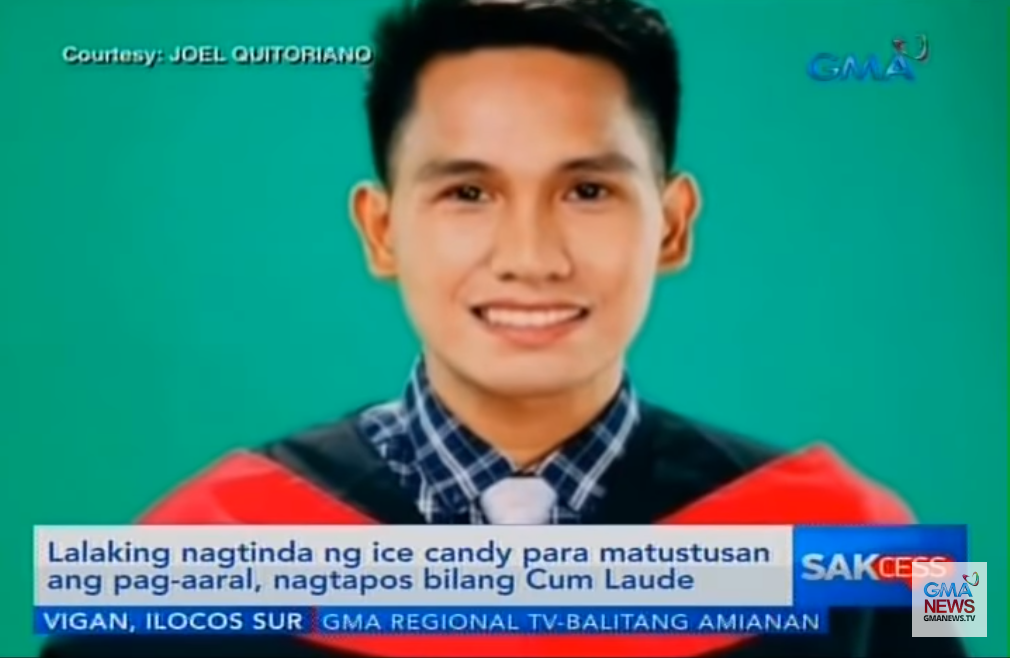 Photo credit: GMA News / YouTube
With his earnings, Joel was able to complete his degree in Public Administration. Despite his busy schedule as he juggled schoolwork with selling ice candy and taking care of his adopted son, Joel was able to finish the course with flying colors. He finished his degree as Cum Laude.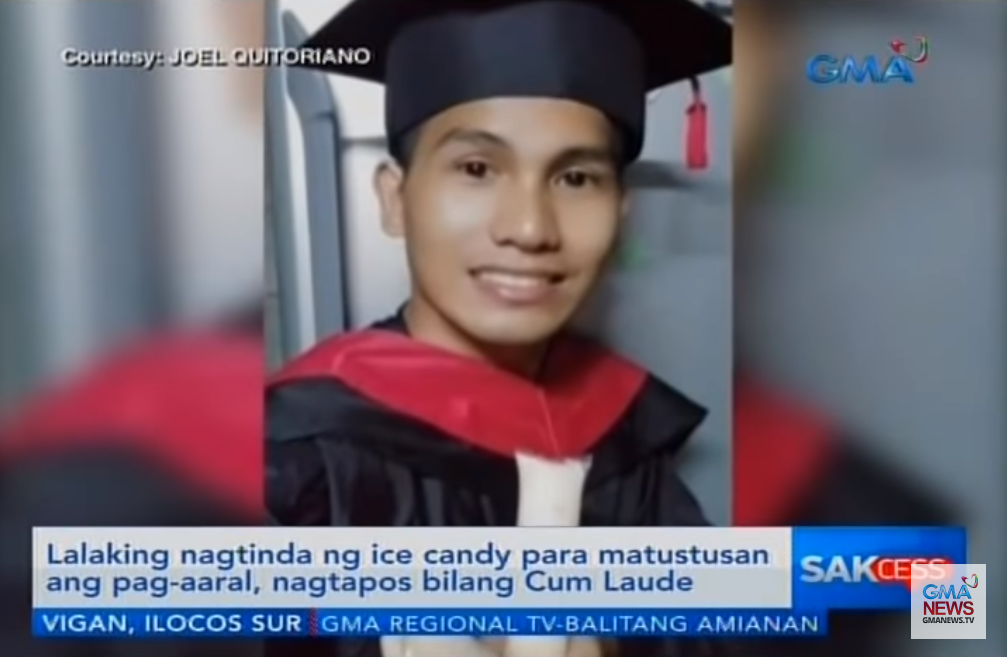 Joel is proud of the fact that he's a working student.
"Hindi naman dapat ikahiya 'yung pagiging working student kasi basta't marangal 'yung ginagawa mo," he told reporters.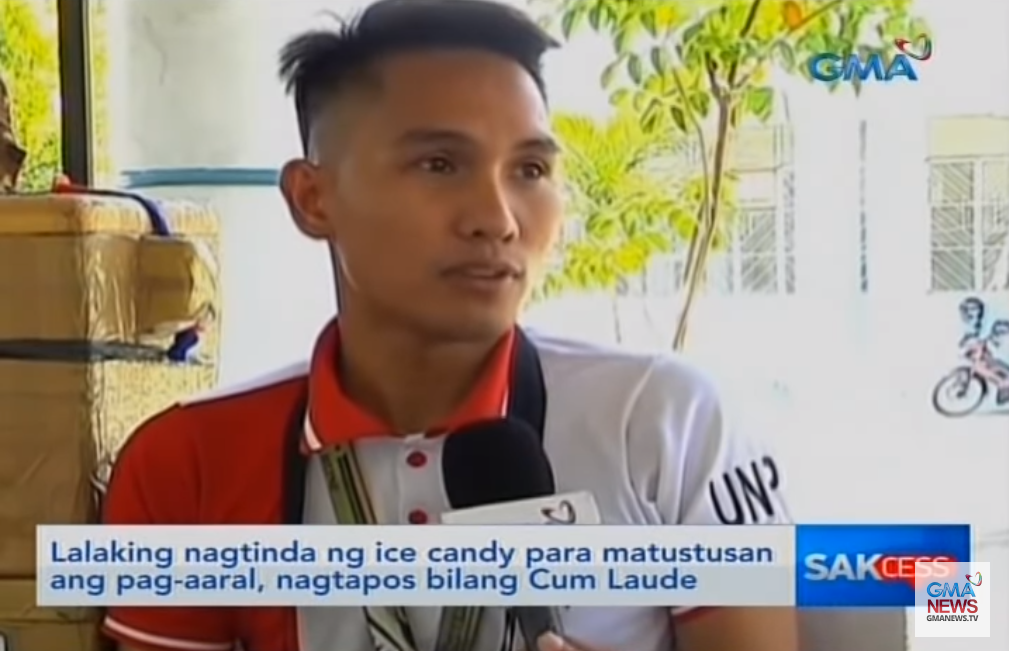 Photo credit: GMA News / YouTube
Watch his heartwarming story here: