Graduation Day is one of the best moments in a student's life – and it certainly is one of the proudest moments in parents' lives! But one graduate has never experienced his parents' pride in his achievements because they never attended his graduation, even back when he was still in elementary.
Jeric R. Rivas recently graduated Bachelor of Science in Criminology as Criminology Service Awardee at La Concepcion College San Jose Del Monte Bulacan. Yet this young man wasn't entirely happy with his success.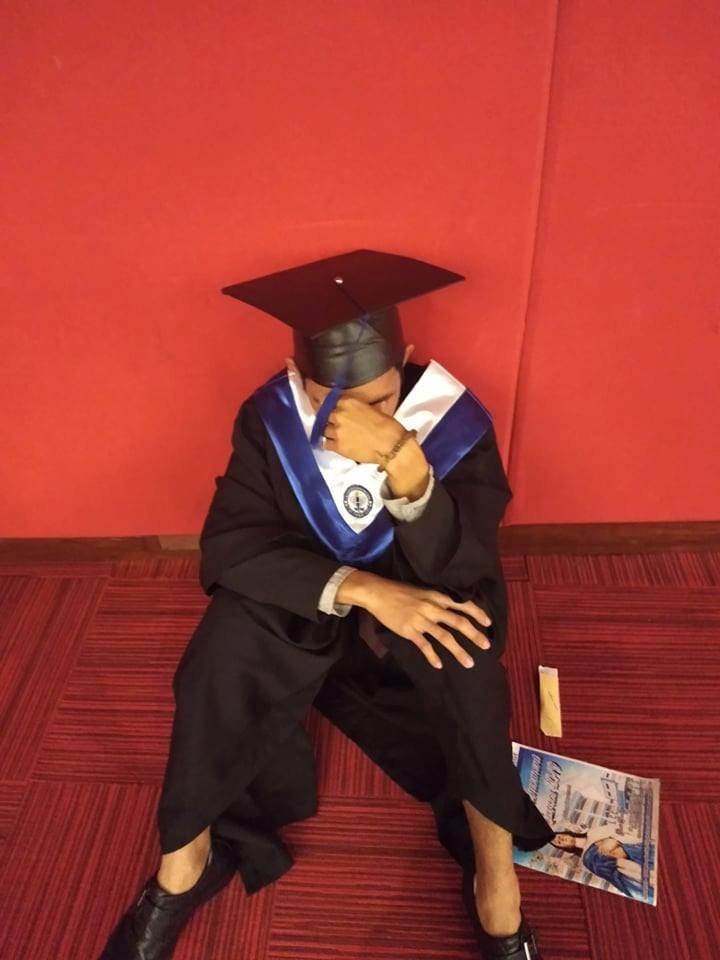 Photo credit: Jeric R. Rivas / Facebook
Despite the victory he recently enjoyed, Jeric could not help but cry his heart out because his parents skipped his Graduation Day again – just like what they had been doing since he was still in elementary. The first in his family to graduate from college, he could not understand why they never supported him in his wish to get a degree.
Back in elementary, he graduated Top 6 of the batch, yet his parents did not even attend his Graduation Day even if the school was still at their hometown in Sibuyan Island, Romblon.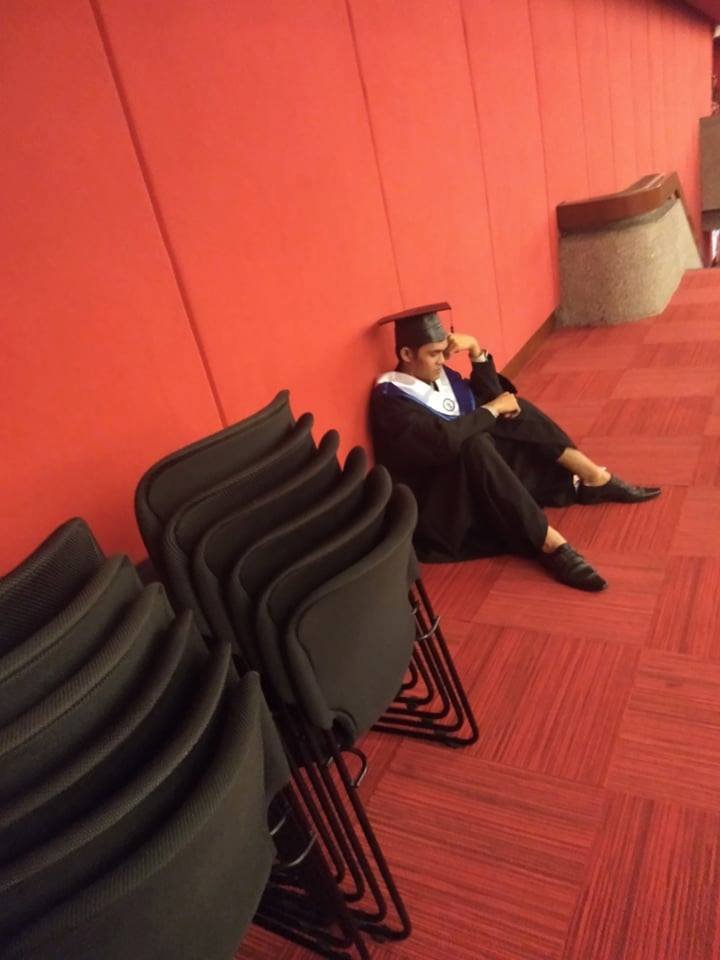 Photo credit: Jeric R. Rivas / Facebook
Looking around him, with his classmates' happy faces as they were accompanied by their parents, Jeric decided not to go on stage to get his medal because his family was not there.
In high school, he received the award of Best in TLE, but his parents never attended his Recognition Day. This time, he 'borrowed' a classmate's parent to help him receive the award. On his Graduation Day, his parents didn't also come. The poor student cried as he walked on stage to receive his diploma, alone and feeling unloved.
Photo credit: Jeric R. Rivas / Facebook
College was a struggle for Jeric who left his province to find his luck someplace else. But his relatives would not accept him at their homes. He found odd jobs to support himself in college, later living in his professors' homes and relying on their kindness for food as well as other things he needed for school.
On his Graduation Day from college, he was still hoping his parents would attend – but just like in the past, they never arrived at the venue. As he looked around Philippine International Convention Center, trying to search for his parents but only seeing the happy faces of his batchmates and their proud families, he could not help but cry.
Photo credit: Jeric R. Rivas / Facebook
As he walked on stage to receive his diploma and award, Jeric admitted that he cried loudly and did not care what the other graduates felt seeing him cry on stage. His supportive professors hurried to march with him, assisting him in receiving his award.
And as he went down the stage, several of his fellow graduates shook his hand. Many netizens would soon cheer him up.