By just looking around, the sad fact that there are still lots of poor Filipino families who could not afford to provide the rights of their children would wave at you. Many children can be seen out of school or in a situation where the lack of care is evident—all because of poverty.
What is more bothering is the reality that most of these families are also the ones which have big number of children. The common thing in that scenario is that the older children are given almost the same responsibilities as the parents which make it hard for them to do all their other tasks, especially if they are students.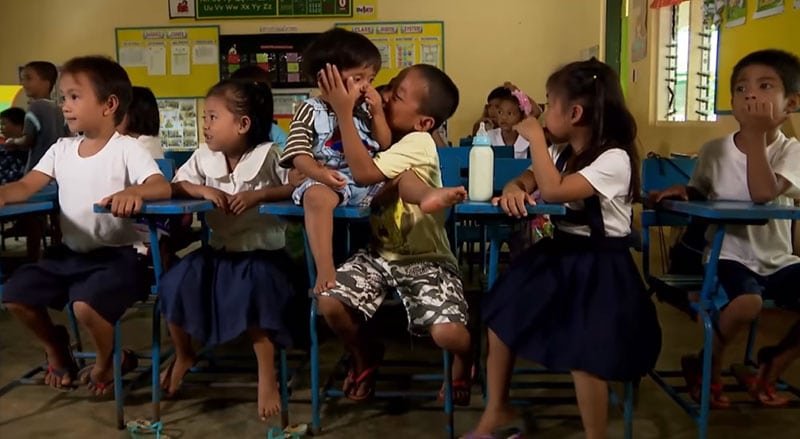 That situation pushes students who are elder in their family to prioritize their study less, and instead focus on taking care of their younger siblings and contributing something for their family. However, an 8-year-old student in Sorsogon just broke the norm as he chose to put equal values to both his education and his responsibility as a brother.
A photo of a grade 1 pupil identified as Justin had circulated in the social media and captured the attention of many netizens. In the photo, Justin was writing something, probably doing his schoolwork, while carrying his 1-year-old sibling.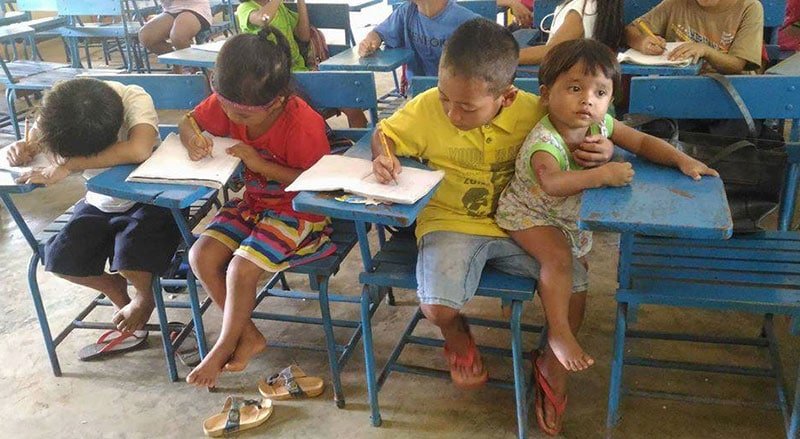 Justin told his teacher that instead of not attending his classes, he prefers to bring his sibling so he could take care of the baby while their grandmother is working in the mountain to earn something for a living. Meanwhile, the identity of their parents was not mentioned or known.
It is indeed inspiring to know that despite the hardships of being a student alone, this grade 1 pupil chose to also be a good brother  by doing a task that is way more difficult for his age.
But still, it is a sad fact that there are many students like Justin— and what cling on their backs are not only bagpacks, but also the responsibility of being a "kuya" to their younger siblings.
Image credits: Facebook / Salvacion Elementary School (Magallanes South District), YouTube / Rated K