A group of friends recently went viral for their inspiring story as they all topped the Bar Exams together, something that was certainly beyond their expectations and dreams.
Belonging to the Top 10 Topnotchers of the 2018 Bar Exams are friends Marcley Augustus Natu-el (2nd place), Mark Lawrence Badayos (3rd place), Jebb Lynus Cane (9th place), and Alen Joel Pita (10th place). They all graduated from the University of San Carlos (USC) in Cebu City.
Photo credit: ABS-CBN News
On May 3, as the Supreme Court announced the names of the exam passers, the friends had a mini reunion as they celebrated their joint victory. They all faced the challenges of Law School together – and they have all reaped the fruits of their labor, with all of them making it to the Top 10. Netizens are calling them as #BarkadaGoals.
The four friends met in school where they helped each other reach for their dreams. Throughout their studies, they became study buddies and helped uplift each other.
The son of a retired general, Marcley Natu-el knew that lawyers face many security issues. But he did not let that change his mind, making his ABS-CBN Medal of Excellence Award as inspiration to continue working on his dream.
"I don't think that's enough to stop me from pursuing my dream of helping other people," Natu-el said.
As he continued to work hard on reaching his goals, he ended up making it to Top 2 of the Bar Exams.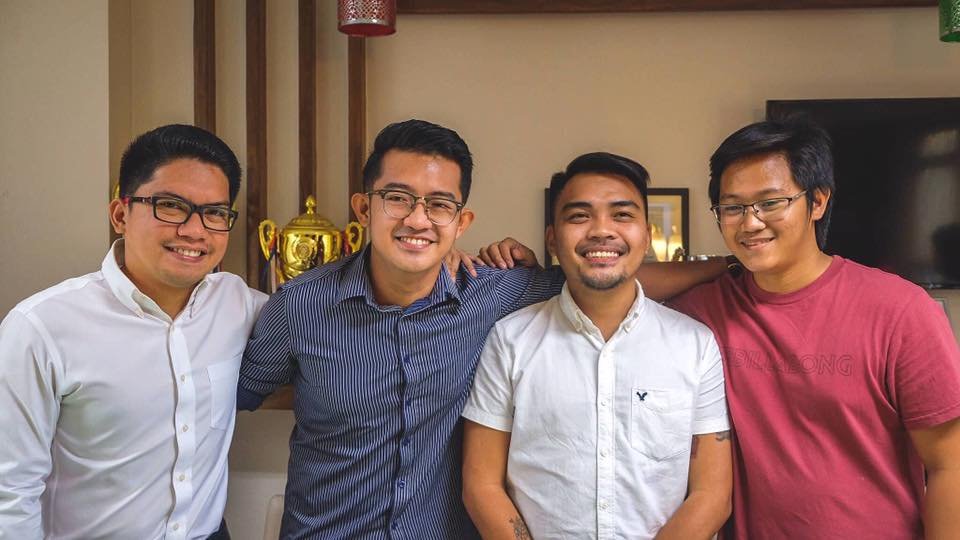 Photo credit: Clark Panugalinog / The Freeman – News5Features
Meanwhile, his friend Mark Badayos is in Top 3. The new lawyer and Bar topnotcher was among the champions on ANC Square Off Season 13. Aside from that, he also won several international moot court competitions.
"It's easier to go through the journey, if you have unified struggles, you have unified goals," Badayos said when asked about his secret to success.
The two shared their success with their two friends, Jebb Lynus Cane and Alen Joel Pita.