A young woman who used to be a scavenger, living in the garbage dump and not going to school, recently went viral for her inspiring story as she earns full scholarship from a university in Australia! Isn't that amazing?
Living at the garbage dump in Phnom Penh, Cambodia, a young girl named Sophy Ron was already working almost about the same moment she could walk. She and her family would spend hours digging through piles of trash to find something they could still sell or even eat. It was a tough life for Sophy and her family.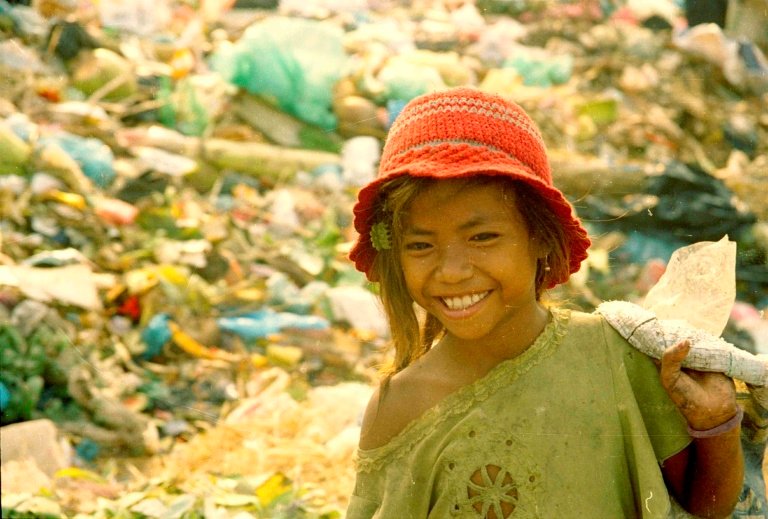 Photo credit: CCF
Too poor to afford an education, Sophy only started going to school at age 11 when she received help from the Cambodian Children's Fund (CCF). The non-profit organization takes children off the streets and other sad locations, aiming to transform their lives through education.
At 11, Sophy began her education. She's several years later than most students, yet she was determined to learn. She was soon able to catch up on the lessons – and overtook her classmates to finish at the top of her class! From a poor scavenger girl who could not read or write at age 11, Sophy would become a valedictorian who's fluent in English and smart in every subject.
Photo credit: CCF
As she graduates from Trinity College as valedictorian, this young woman received full scholarship from the University of Melbourne in Australia. Securing the full scholarship means she is on her way to a much brighter future and could now live her dreams!
Yet this young woman still has her feet firmly planted on the ground. Before she begins her education at the University of Melbourne, Sophy plans on spending time with her family and the friends she had met as a scavenger. She wants to celebrate this winning moment with the people who mattered in her life and had been there for her even when she had nothing to give but a smile…
Photo credit: CCF
Congratulations, Sophy!