A former houseboy who also experienced being a factory worker, security guard, and janitor, recently went viral for graduating Summa Cum Laude, the highest honor any graduate could ever receive! Many were impressed that even though Abzonie Reño spent many years away from school, working in various odd jobs, he still managed to complete the course with flying colors!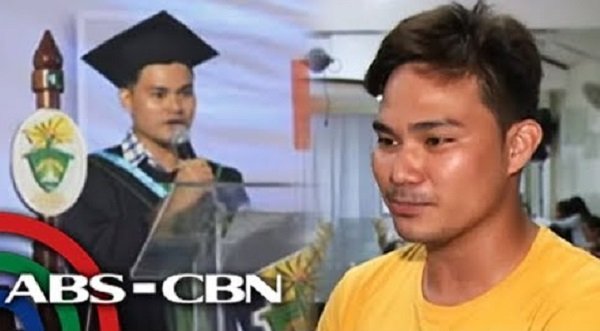 Photo credit: ABS-CBN News / TV Patrol
After graduating from high school, Abzonie left his hometown in Butuan City, southern Philippines in 2008 to find a job in Manila so he could help his family. Born poor, he knew he had to help support his family by finding a job.
Photo credit: ABS-CBN News / TV Patrol
But working odd jobs can't support his family that much. He soon realized that he would need to finish his studies to find a better, higher-paying job to support them. So, he made the decision to go back home and find a scholarship.
Photo credit: ABS-CBN News / TV Patrol
Abzonie was already 23 years old when he enrolled at Caraga State University – Ampayon Butuan City campus with the course Bachelor of Science in Secondary Education, Major in Math. Although still young by most standards, he felt rather embarrassed to go back to school at his age and still not make the best out of the experience.
"Nakakahiya sobrang tanda ko na para maging first year college pa pero 'yun din po ang naging motivation ko," he shared.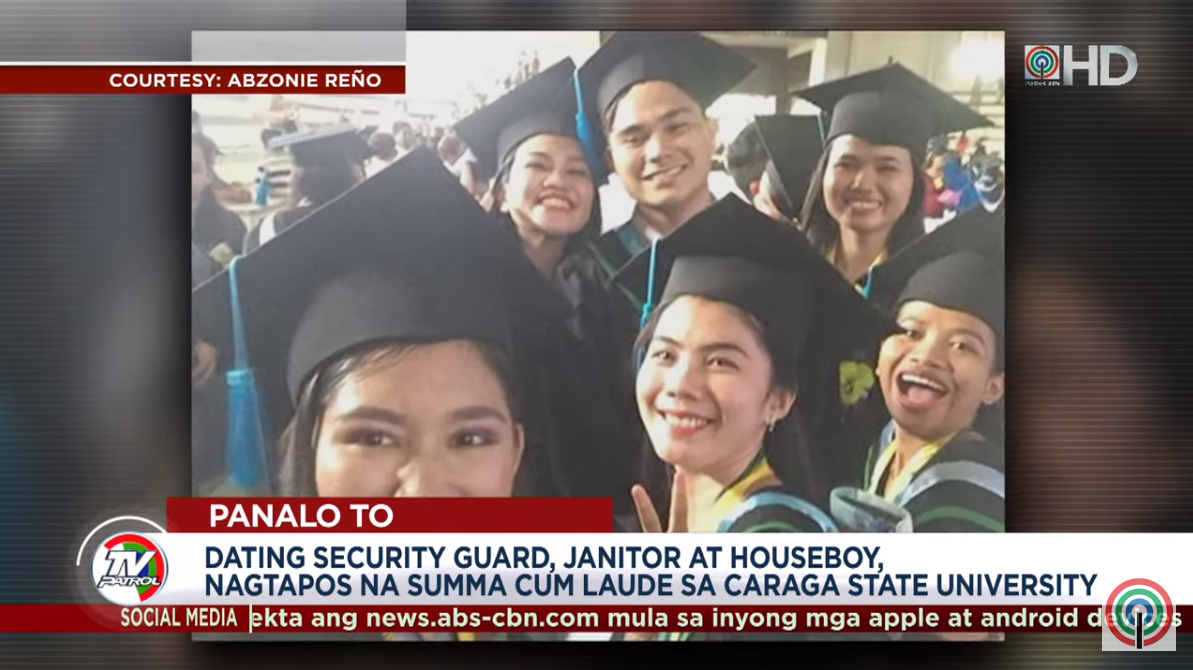 Photo credit: ABS-CBN News / TV Patrol
With that motivation in mind, he focused on his studies and made sure to excel in everything he did in school. Coupled with the motivation to graduate from college to better help his family, this young man was able to push himself to do so well that he completed the degree as Summa Cum Laude.
What's even more amazing is that Abzonie is the first ever person to graduate from the school as Summa Cum Laude. Wow!
Photo credit: ABS-CBN News / TV Patrol
Who would have thought that a former houseboy and janitor would achieve this amazing dream, huh? Congratulations to you, Abzonie!
Here's his impressive story: