Proving yet again that poverty is no hindrance to success, a farmer's son wowed netizens after topping the Criminology Board Exams he took last November 2019 – and he's now on his way to uplift the family from poverty, just as he had always dreamed of.
Coming from a family of farmers, Fahadale Abbas knew a lot of hardships in life. Living in poverty, there were many times when they struggled to have food on the table. So, there were a lot of instances when he had to go to school with an empty stomach and no 'baon' to give him energy in his lessons.
Photo credit: Fahadale Abbas / Facebook
There were plenty of times when his parents couldn't even buy him a pair of slippers to use for school. Oftentimes, they only enjoyed two meals a day and during 'better days', he can bring 'kamote' or 'saging' as food in school.
Despite not having enough food or school supplies for that matter, Fahadale did not quit. Instead, he used that as a challenge for him to do better in school and work harder to give himself as well as his family a better future.
Thanks to the Scholarship on Tertiary Education Program (STEP) provided by the Davao City government, Fahadale was able to complete his college education from the St. John Paul II College of Davao.
"Before I graduated, I just continuously read and study from morning to evening," he recalled.
What's sad is that he lost his grandmother while he was still in college. She had taken care of him while he was young and he wanted to give her a better life, but she wasn't able to see him fulfill his dreams of graduating in college and passing the board exams.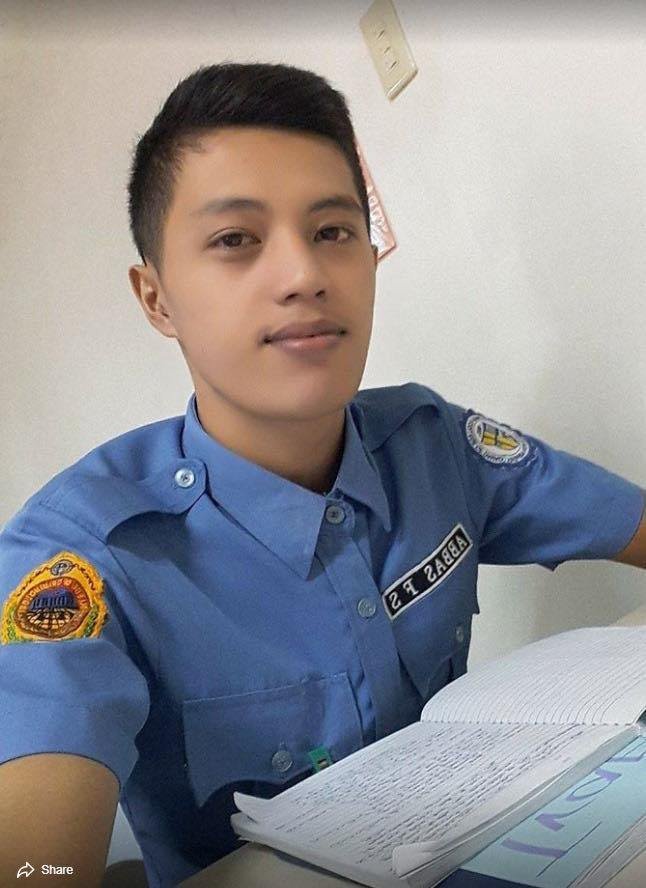 Photo credit: Fahadale Abbas / Facebook
"I am very happy with my recent achievement because I worked hard for this, but a part of me is sad because I cannot personally share this news to my Lola. I wanted to give back and pamper her after all what she sacrificed for me but it's too late, she's now in heaven," Fahadale shared.
"I know my parents went through a tough time just to send us to school. I am very grateful because despite all the trials they made sure that we get the education we deserve. I also would want to thank my relatives who supported us when we need them the most."
But Fahadale didn't just complete his degree and pass the board exams – he actually earned the top spot! With a rating of 91.20%, Fahadale ranked #1 in the November 2019 Criminologist Licensure Examination (CLE).
Photo credit: Fahadale Abbas / Facebook
What an inspiration…