It is a sad reality in the Philippines that there are actually a lot of older siblings who have to quit school so they can find a job to support the family. Many of them end up not completing a college education and even not having families of their own because they sacrifice more for their younger siblings to have a better life.
Ghel Martinez shared a photo taken with her younger siblings, both of whom have already graduated from college because of her efforts. Although she was not able to finish college, she felt happy that her siblings were able to complete their respective degrees – and one even graduated cum laude.
The eldest of six siblings, Ghel had always been the most responsible one in the family. Because their father didn't have a stable job and they mother is a housewife, she sold fruits and various food items even when she was still in elementary.
During days when there are no classes, Ghel would accompany her aunts to sell vegetables to earn some extra cash.
Seeing the hardships her family is facing, she vowed to become a policeman or soldier to support her family, but she was not able to fulfill that dream because they were too poor for her to pursue a degree. Instead, she found a job and decided that even if she can't finish college, she would make sure her siblings are able to graduate.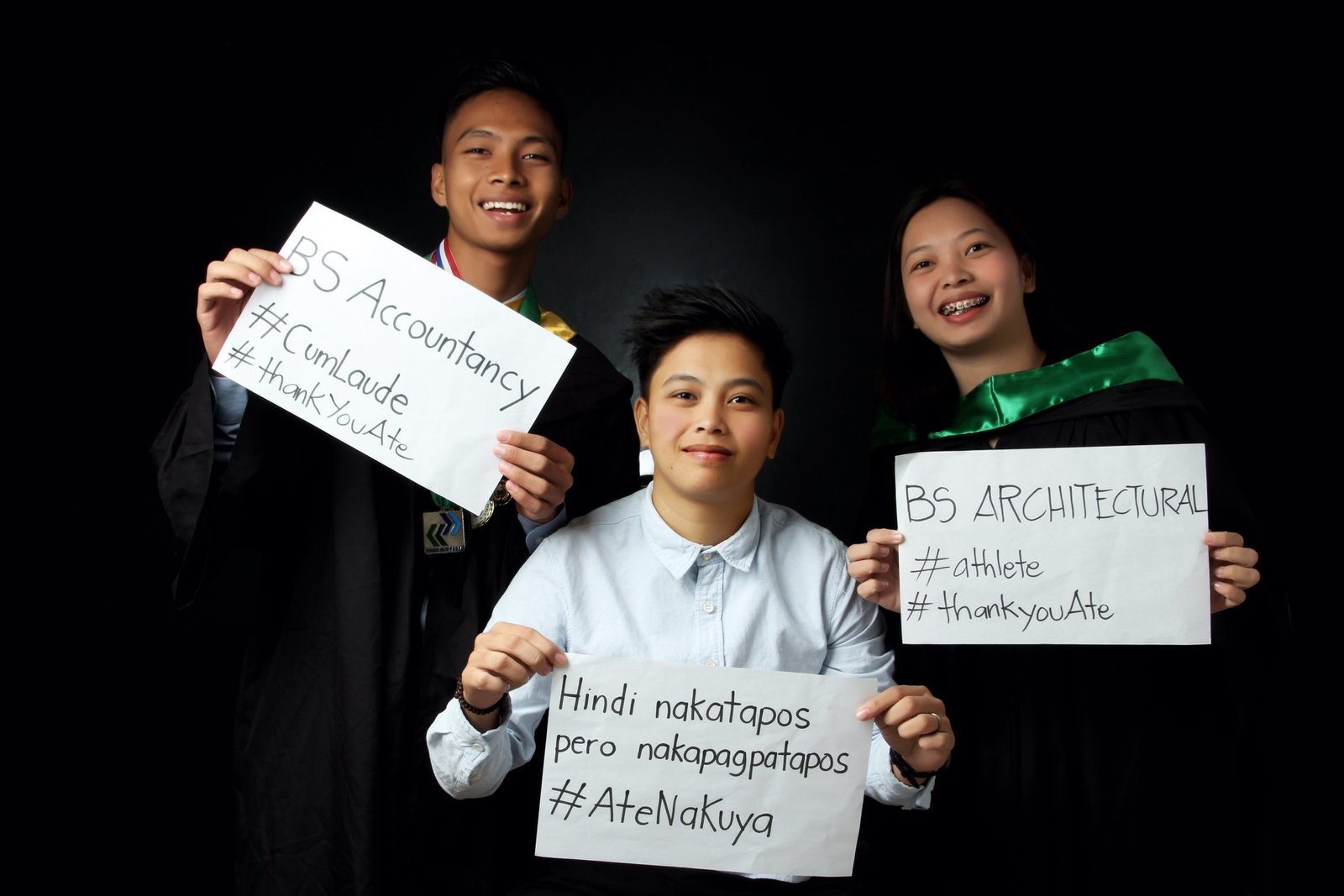 Photo credit: Ghel Martinez / Facebook
At first, she tried to juggle working at Jollibee with her studies, but had to give up her studies because it was too difficult for her to do both.
Though she experienced discrimination because she's a lesbian, Ghel plodded on with her eyes on her goal to support her family.
Thanks to Ghel's sacrifice, her sister graduated from BS Architecture last year and her brother recently graduated from BS Accountancy as cum laude this year. What an inspiration!