Grade 10 students who made an impressive "El Filibusterismo" trailer for a school project earned praise on social media for their creativity and amazing editing skills in making this video look like a real movie production! Many netizens even thought it was a real movie trailer at first – and a lot commented that they made a better trailer compared with the work of many local film productions!
These Grade 10 students study at Bulacan State University Laboratory High School in Malolos, Bulacan. They earned praise for their realistic project for their Filipino class as they created a trailer for the supposed movie, an adaptation of Filipino national hero Jose Rizal's "El Filibusterismo" novel.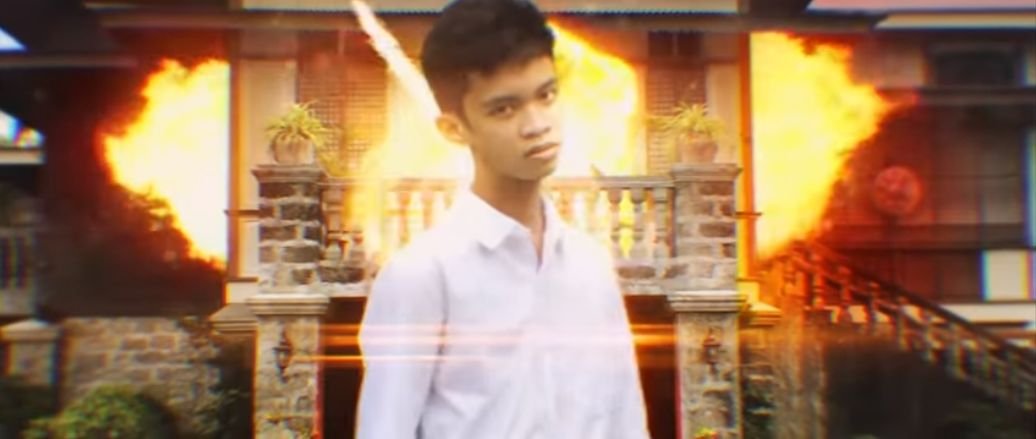 Photo credit: 19NITE BulSU-LHS Grade 10 2018-2019 / YouTube
While some netizens believe that they still have to brush up on their acting skills, the students were still able to create a trailer that's so creative you'd want to see how well they could also do the entire movie!
To achieve a setting that's similar to that of the book, the students managed to transform modern locations into the Spanish era. They did the photoshoot at a forest, a seashore, and some historic locations. Even their school looked like it is from the Spanish times set a century ago…
Photo credit: 19NITE BulSU-LHS Grade 10 2018-2019 / YouTube
The actors spoke in Filipino but the group placed English subtitles, similar to what local productions do for films that might also be shown for international audiences. These kids did well with their script and created a trailer that highlighted some of the important points in the novel.
They were able to create a great trailer – and we're quite sure they got a good grade for this one. Perhaps the top marks, even.
Photo credit: 19NITE BulSU-LHS Grade 10 2018-2019 / YouTube
"The cinematography give me chills… (There's still some place for improvement but nonetheless it was amazing.)," a netizen commented.
Photo credit: 19NITE BulSU-LHS Grade 10 2018-2019 / YouTube
"Even if the voice over and acting lacks emotions and a bit off. The editing made it great. I salute the editor for giving so much effort on this. This is so far the best trailer of El Fili filmed by students since most of the videos they post here on YT are all… Honestly, cringey. But this is worth watching. Keep it up guys! Applause for the actors for trying their best!" one critic wrote.
Here's the impressive video: