A boy who sells sampaguita after school was often spotted also juggling some time studying his lessons. But a photo of the kid went viral after someone saw him sleeping by the road, obviously too tired after a long day at school.
The still unnamed kid is said to be a regular sampaguita vendor near the Cathedral in Lipa, Batangas. A number of netizens said that they often see him selling near the Cathedral while also squeezing in some time to study his lessons.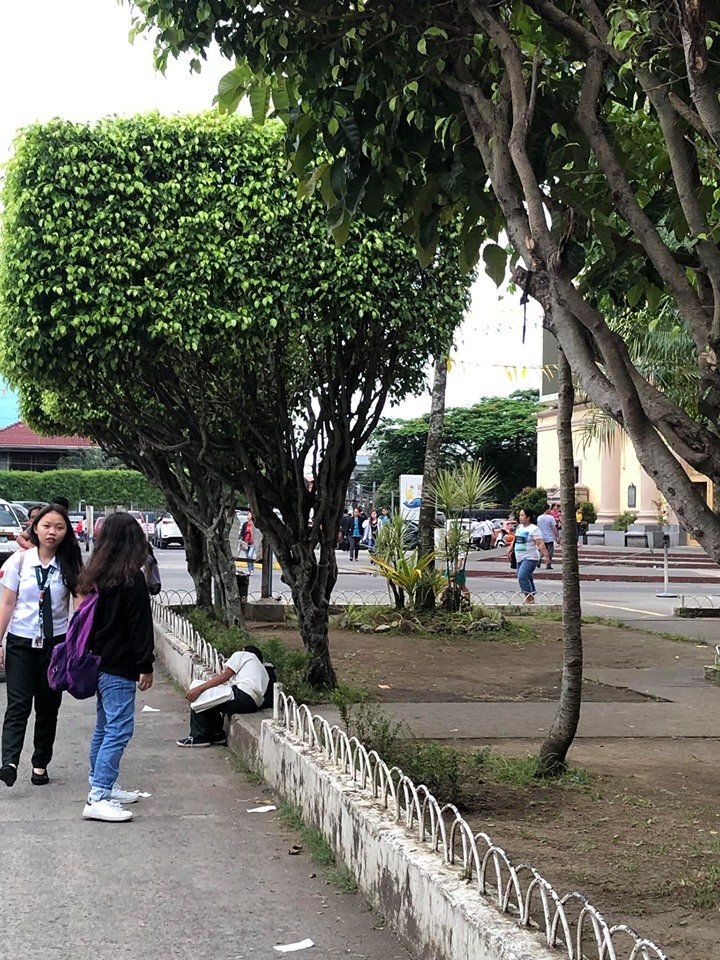 Photo credit: Sha Lim Pua / Facebook
But many netizens were truly touched when someone posted a photo of the kid as he slept, with a book on his lap and his sampaguita still firmly attached to his hand.
Netizen Sha Lim Pua shared photos of the kid, writing that she hopes the kid would find success in life and that someone could provide him a scholarship so he would not worry about finding money for school.
Photo credit: Sha Lim Pua / Facebook
According to the post, the kid sells sampaguita to earn enough money as additional allowance. It is unknown how much he actually earns per day as he obviously could not do it the entire day, only after school. Still, it must surely be enough to help him have some extra cash for food and other needs in school.
A number of netizens offered to help the kid, asking Pua where they could find the boy or how they could send money. A lot were happy that this kid is doing his best to help himself in both earning money and in learning his lessons in school.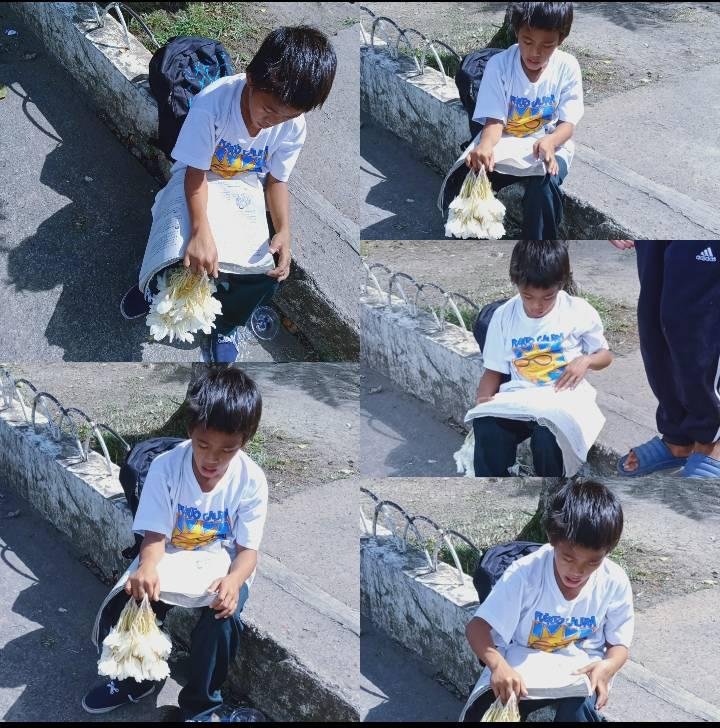 Photo credit: Gellie Ann Rosales Peñaranda II / Facebook
Others were not happy with the post, however; they said that Pua should have helped the kid and given him money instead of just taking a photo. But she replied that she actually gave the kid some money but didn't post how much or take a photo of her handing him some cash because she just wanted to share this kid's story, not her own act of kindness…