Born with just one leg and having difficulties in walking, a student in Toboso, Negros Occidental recently went viral for her determination to go to school and finish her studies. She wants to become a doctor to help others like her someday – and she's determined enough to walk 4km a day on her crutches, just to go to school!
The inspiring young lady was identified as Jean Arija Daipal who recently graduated from Grade 6. Her story would go viral, with many people admiring her determination in going to school even if she has a hard time doing so in her crutches.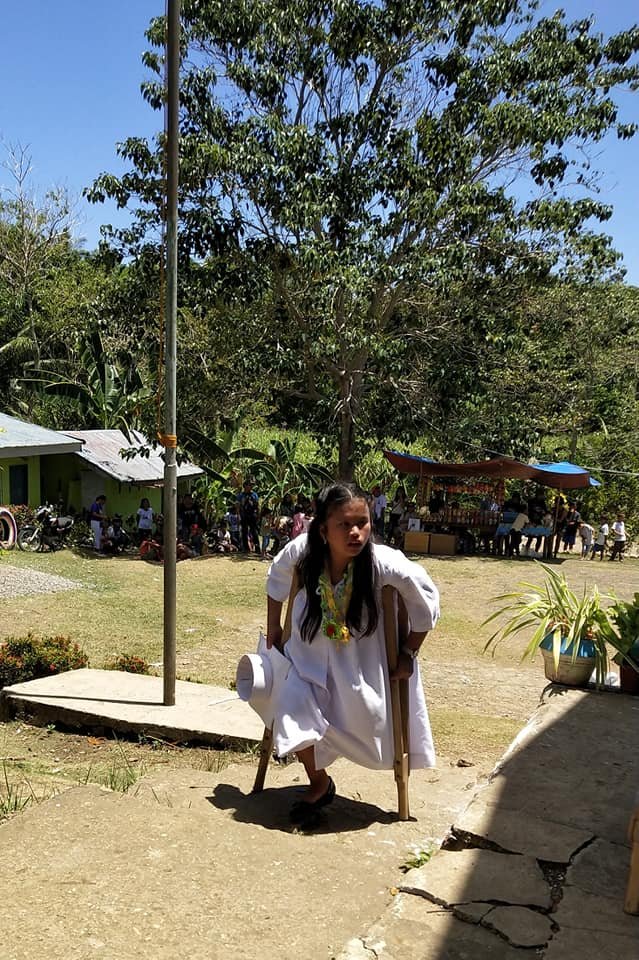 Photo credit: Junar T. Mahilum / Facebook
School principal Junar T. Mahilum was impressed by Jean's diligence in going to school that he would share her story on his social media page where it got much attention from netizens.
According to the principal, he was still the school's OIC/TIC when he first met Jean. The teachers decided to give the young lady an award for her perseverance. Mahilum believes this was one of the reasons why Jean was more inspired to study and go to school.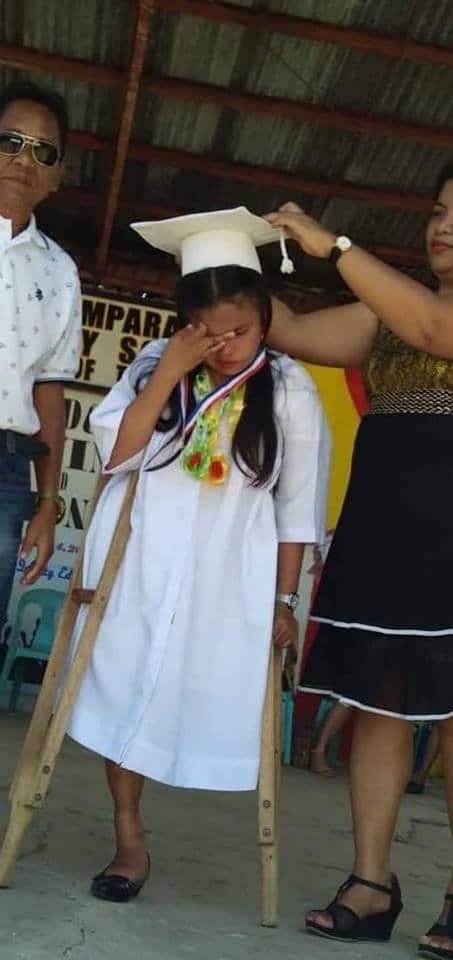 Photo credit: Junar T. Mahilum / Facebook
He admired how this young lady pushed through with her studies, spending the last 6 years walking to and from school every day, without fail. He was also touched that she wanted to become a doctor so that she could help other people who are like her.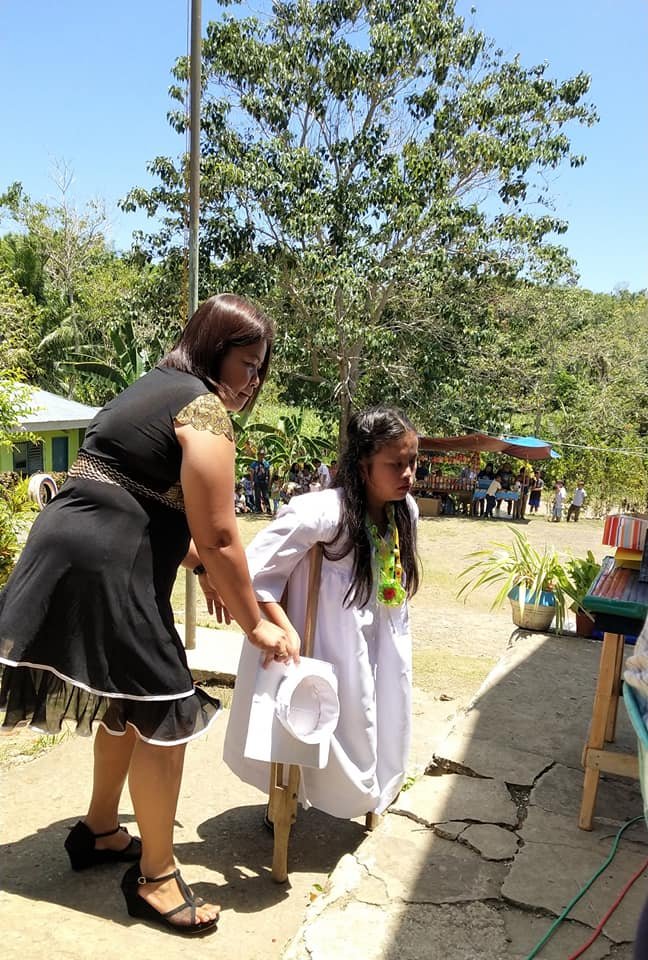 Photo credit: Junar T. Mahilum / Facebook
When asked what she wished for as her graduation gift, the young lady replied that she hoped she could have an artificial leg so that she could walk easier to school. Mahilum was greatly impressed that she was truly so determined to finish her studies that even as graduation, she would wish for something to help her in school.
Photo credit: Junar T. Mahilum / Facebook
Mahilum hopes that by sharing her story, Jean would receive much-needed help, especially with regard to her wish on her artificial leg.