What do you think of an armchair with a built-in organizer? Sounds great, definitely!
In the Philippines where countless students have to walk to school many kilometers to school with their heavy backpacks, it is a great idea to let the kids have the option to leave some of their things in school. Last year, a teacher went viral for urging the Department of Education (DepEd) to provide armchairs with built-in lockers to store learners' heavy books.
SEE: Teacher Urges DepEd to Provide Armchairs with Built-in Lockers to Store Heavy Books
Because teachers could only dream that the DepEd would approve that and actually have enough budget to provide all schools with such a special armchair, some students decided to take matters into their own hands.
Grade 12 students of the Our Lady of Peace School in Antipolo City wowed netizens with their all-in-one research project, an armchair that features a cushion for students to feel comfortable. After all, that is important because they will be spending many hours just sitting on that chair, working on their lessons!
But the armchairs were not just designed with comfort in mind. Instead, the armchairs are also provided with various drawers for students to store their stuff.
The drawers at the bottom of the chair can accommodate books, notebooks, and other materials. The much smaller drawer and compartment at the armrest part is perfect for ballpens and other writing materials they need for their lessons.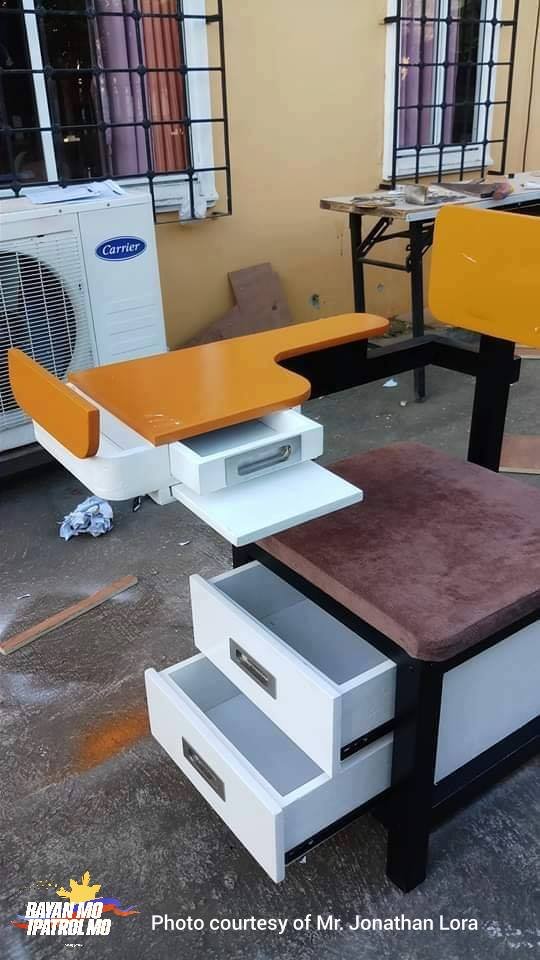 The project earned praise from netizens, with many expressing support for this project and hoping that this design will be used by other schools.
"If you will look at it, the idea is very simple, but the result is very efficient and it is for long term use. Kudos!" a netizen praised.
"Do away with paid lockers and located at times meters or floor away from students' classroom, use this instead compact piece of work," another agreed.