A college teacher ranks #6 in the November 2019 Bar Exams, becoming a lawyer after studying Law while teaching.
Kenneth Manuel is actually a certified public accountant (CPA) who taught Basic, Cost and Management Accounting as well as other subjects at the Colegio de San Juan de Letran since 2015. The Review School of Accountancy hired him as CPA reviewer in 2018.
Photo credit: Kenneth Manuel
Fondly called as 'Sir K' by his students, this inspiring teacher would later take on the added challenge of juggling his already hectic teaching load with Law school.
Back when he was studying for a degree in BS Accountancy at the Colegio de San Juan de Letran where he would later become an instructor, Sir K had been a consistent dean's lister and academic scholar. He graduated Magna Cum Laude!
While teaching, he was offered scholarship to take up Law at the University of Santo Tomas. He had no plans to study Law before he received the offer from Civil Law Dean Nilo Divina through Letran's vice president for academic affairs, Fr. Juan Ponce, O.P. Yet he decided to accept the challenge.
Photo credit: Kenneth Manuel
With his hectic teaching load, juggling time for Law school was, indeed, a big challenge for Sir K. He would later admit that it was physically, emotionally, and financially 'battering' yet he never gave up.
Photo credit: Kenneth Manuel
"I always say to my students who are struggling, it is when things become tough when it becomes more worth it in the end. It is when the tears have already dried that it feels good. It is when the rain has stopped that the heat of the sun becomes nourishing," he wrote in a Facebook post, sharing his struggles last year.
"Difficulty is not tantamount to impossibility, nor does it cause struggles to last until infinity. The struggle ends. The goal is possible. The way up may not be the gentle slope that we have imagined it to be; it is a steep uphill climb along rugged terrain. But when we reach the peak, the view is breathtaking."
Photo credit: Kenneth Manuel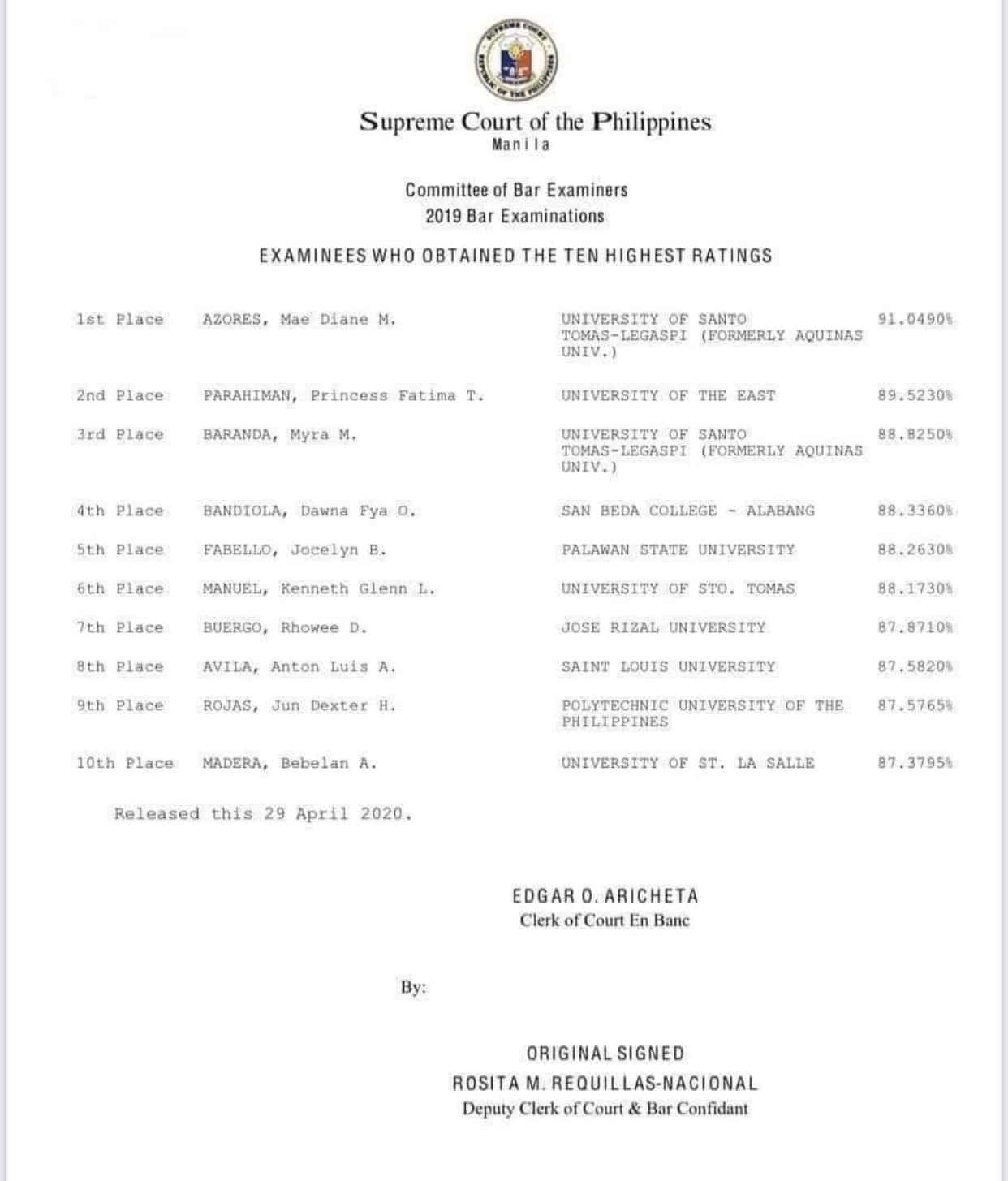 Photo credit: Supreme Court PIO
It's a good thing he didn't give up! On April 29, Sir K received the good news that he didn't just pass the Bar Exams, he also ranked on the #6 spot! Congratulations, Atty. Kenneth 'Sir K' Manuel!