He often stays out late, even up to dawn even if his classes start at 7AM, just so he could earn some money for baon in school. For this, a young balut vendor would go viral and earn praise from netizens who hoped that he could find a scholarship to make his life better.
Areane Reanoga Tabalan shared photos of the hardworking kid who asked to rest a while on their chair as he was getting sleepy. The kid was tired after a long night of selling but was not yet ready to go home because he still had plenty of balut to sell.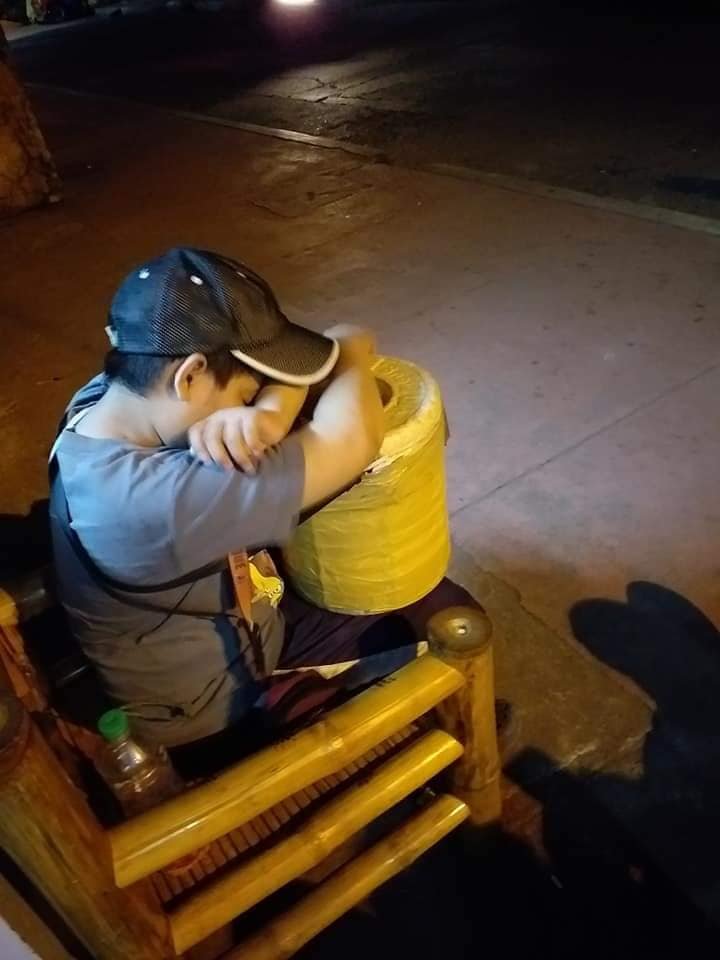 Photo credit: Areane Reanoga Tabalan / Facebook – Hanep TV
Identified by his neighbors as Jerahmeel Dela Cruz whom they call as "Memeng", the boy lives at Paradise, Malanday in Marikina City with his dad. According to many of those who had seen him in the streets, the kid does not stay in one spot but would go around the city to sell his balut.
As seen in the photos shared by Tabalan, the kid was obviously tired and sleepy but he feels the need to continue selling his balut to scrape every penny so he could have baon the next day. It turned out he's been doing this since he was in Grade 5. Even though he's in Grade 7 now, the kid continues to do this to support himself, even if he feels tired.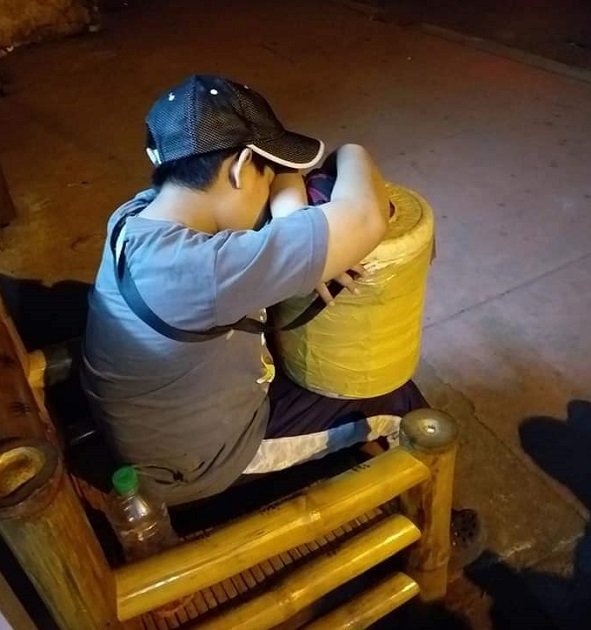 Photo credit: Areane Reanoga Tabalan / Facebook – Hanep TV
The young balut vendor had already lost his mother and his dad is sick; thus, he works hard but still makes sure he goes to school at 7AM. What a hardworking kid!
Many netizens offered a prayer for the kid even as they praised him.
"Kapit lang anak may magandang plano ang panginoon sayo, lahat ng pag hihirap mo may hangganan, manalig at maging mabuting bata kalang maging matatag ka anak, ang panginoon ay sumaiyo AMEN," one netizen wrote.

"Sana protektahan at gabayan ka ni GOD ..sana maging inspirasyun kasa mga bata jan na mas inuuna ang bisyo..sana mapalitan nang success ang sakrifices mo," wrote another netizen.
Photo credit: Areane Reanoga Tabalan / Facebook – Hanep TV
"Ito ung mga dapat tinitulungan ng gobyerno… Mga batang nagsisiskap para sa kinabukasan…" one netizen also suggested.
God bless you, Memeng! Don't give up on your dreams, kid!