He does not have arms, but Ferdinand Dabbay is a determined young man who recently went viral for his determination to finish his studies. A learner under the Alternative Learning System (ALS), this inspiring young man uses his feet to write because he does not have arms.
Ferdinand's story went viral after some of his photos were shared by Bryan Oliva (Facebook user Yan RB Avilo) who lives in Ballesteros, Cagayan. According to Bryan's post, he and the rest of their schoolmates at Ballesteros Central School (BCS) have found inspiration in Ferdinand who did not let his situation stop him from going to school.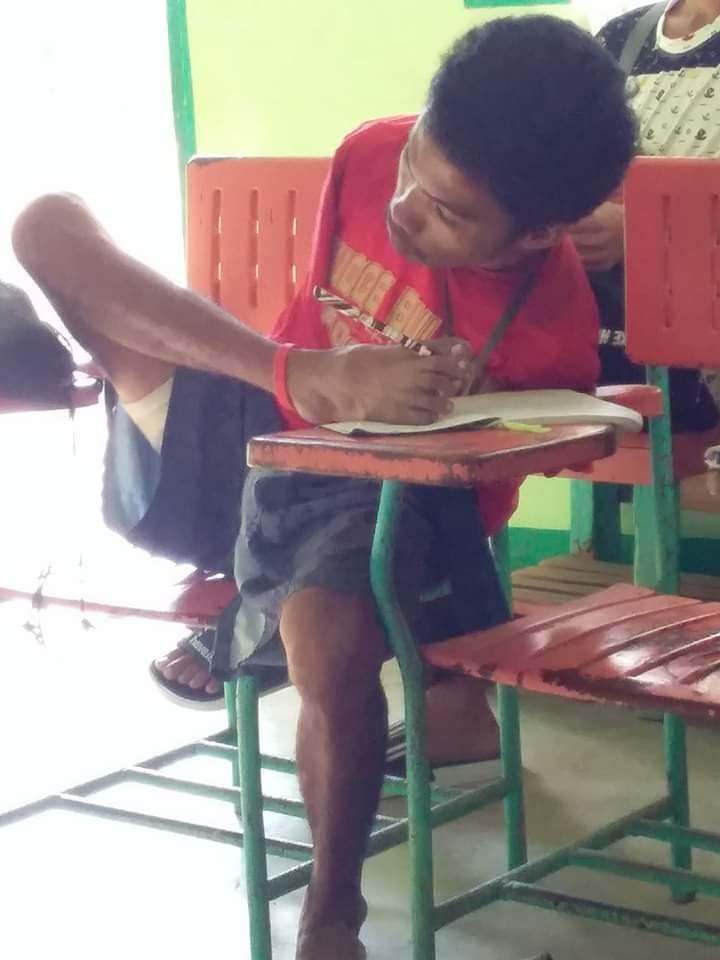 Photo credit: Bryan Oliva / Facebook
"Kahit gaano kahirap ang sitwasyon niya pinipilit parin nya makapagtapos ng pag aaral.
Dahil di daw hadlang ang kapansanan nya kaya sya nagsusumikap makapagtapos ng pag-aaral.😘😘alam namin kapatid kaya mo yan kaya samasama tayong makakapagtapos😘😘kunting kembot na lng makakamit din natin ang tagumpay😍😍😍
Siya po ang isang naging inspirasyon namin sa paaralang (BCS) BALLESTEROS CENTRAL SCHOOL dahil ipinapakita niya na kahit anong hirap ng buhay nya ay pumapasok sya kahit may kapansanan.🤩🤩
Photo credit: Bryan Oliva / Facebook
Hindi hadlang ang kapansanan o hirap ng buhay para hindi makapagtapos ng pag-aaral patuloy kang magsumikap para makamtan mo ang yong pangarap sa buhay😘😘😘😘
#ikaw_ang_modelo_sa_aming_paaralan Ferdinand Dabbay
#ALS_LEARNER
#Classmate
#SA_ALS_MAY_BAGONG_PAG_ASA"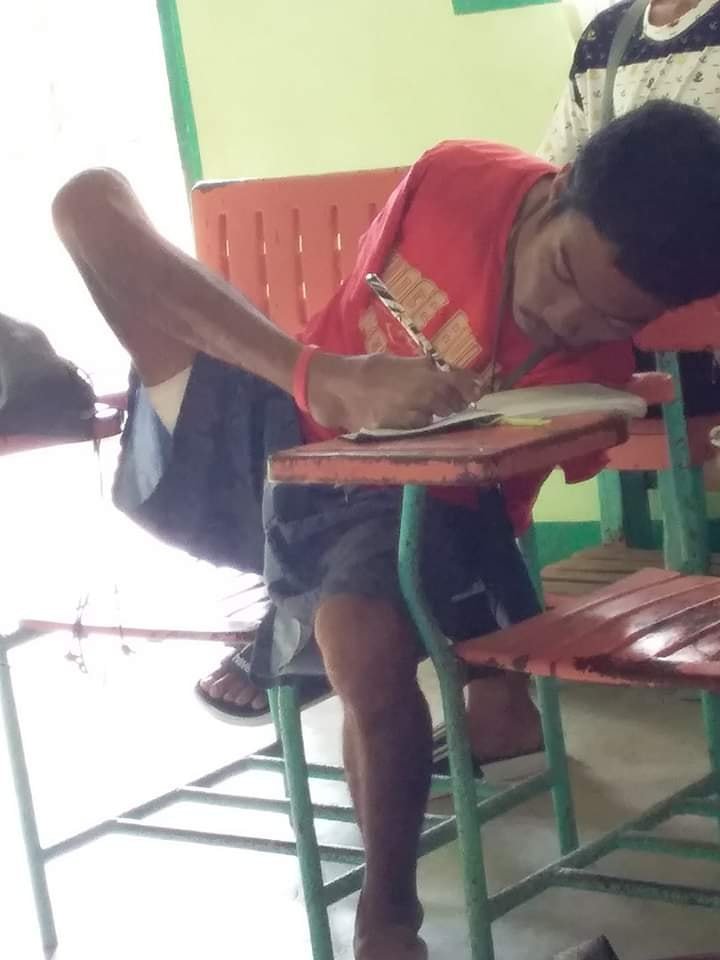 Photo credit: Bryan Oliva / Facebook
In the photos, Ferdinand could be seen using his foot to write on his notebook. He didn't even have a modified table; though he uses two armchairs as he sits on one while using the second one's table. Still, it was amazing that he was able to write with his foot.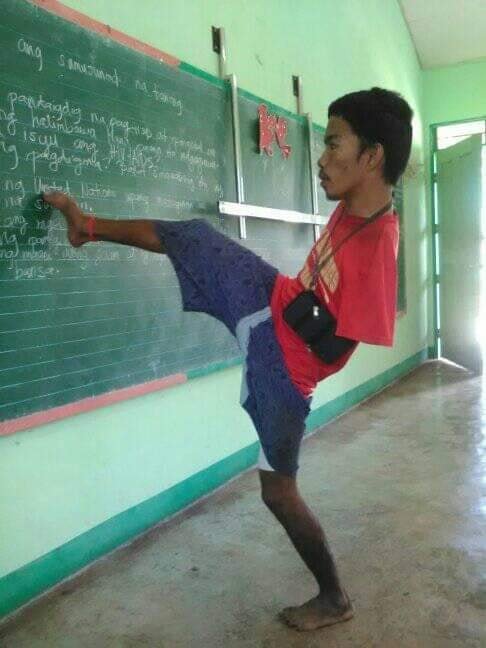 Photo credit: Bryan Oliva / Facebook
This impressive young student does not turn away from challenges and could actually write on the board as well! That is certainly more difficult, but Ferdinand is an inspiring young man who refuses to give up no matter the situation. What an admirable young man…